Tech Education
Northcoders 2018: A Year in Review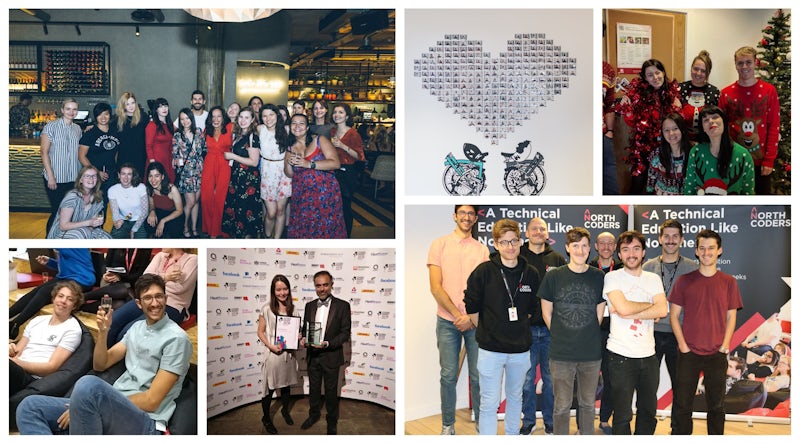 2018 has been quite a year at Northcoders. There's a fair bit to celebrate, and we want to share some of our highlights from the year!
We launched The Developer Pathway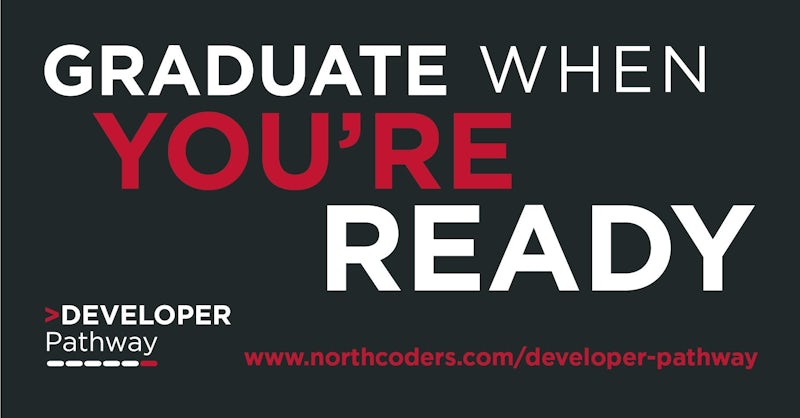 And since doing so in February 2018, our placement rate has rocketed from 89% to 98%. Whilst we would love that to be 100%, we are still proud to have the best graduate outcomes in the UK!
It vindicates the belief that we had in early 2018 that offering tailored, bespoke teaching and ensuring our students have strongest of foundations of knowledge are the key to exceptional results and fast, high-quality job placements.
Our 280th student graduated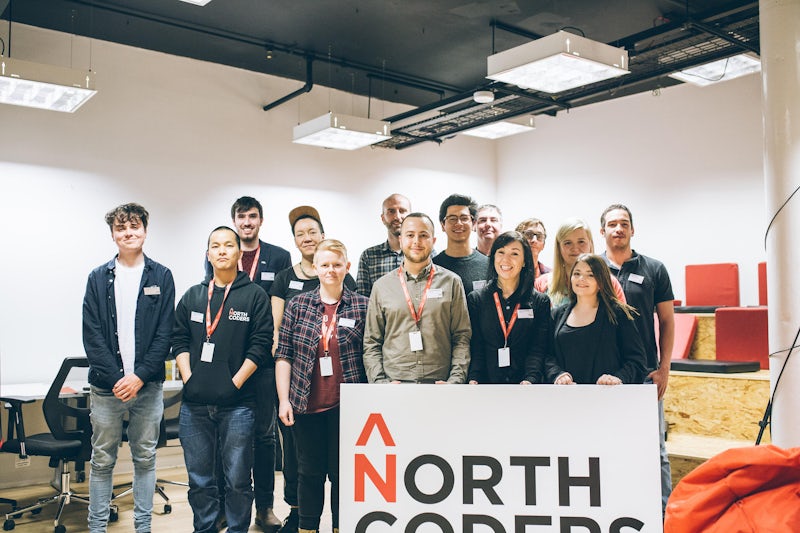 We're so proud of each and every person who graduated this year. The standard of their presentations and final projects has never been higher. We would like to say a huge "thank you!" to each and every one of our 2018 students — your passion, hard work and help to grow our community does not go unnoticed.
This year, more students than ever were able to take advantage of even smaller class sizes. With an average of 80 students graduating each year in 2016 and 2017,  we've been able to move to a model which has allowed 175 students to graduate in 2018 — and in much smaller groups of between 6 and 14. The result? A more focussed and bespoke experience for everyone.
Introduction to Programming is back!
During a short hiatus where we tirelessly worked to create a coding course for beginners which was truly unbeatable, we reinstated Introduction to Programming in October this year and have already trained 50 people — some of whom we are happy to be welcoming back on The Developer Pathway very soon!
We raised over £1,200 for Movember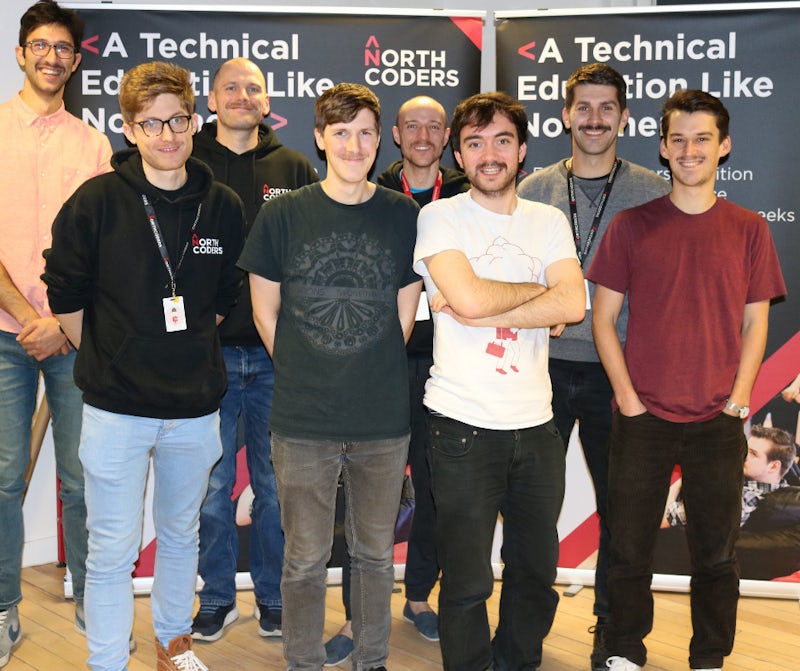 The Movember Foundation aims to reduce the rate of male suicide, and we wanted to help them in their global campaign to stop men dying too young. A huge thanks to everybody who donated money, and especially to Paul, Sam, Tom, Aaron, Ant, Chris, Alex, Mitch, Stefano and Pete who took part. With your help, we were able to exceed our target by £200 and raise a staggering £1,200 to help the Movember Foundation grow their excellent work.
We won Business of the Year at the Chamber Awards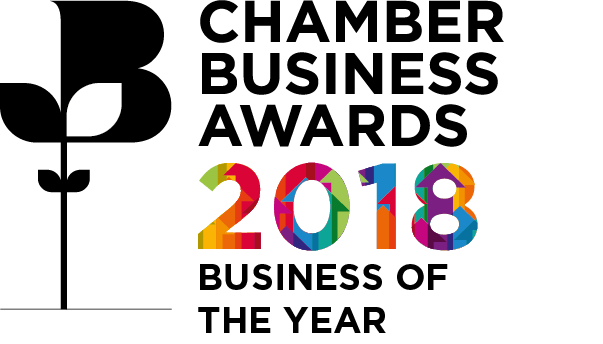 That's right. And we could scarcely believe it! The evening began with the greatest news we could have expected — we won our category, and took home the National Chamber Award for Education & Business Partnership.
The evening was, however, just beginning. From the pool of category winners, one company was to be chosen from hundreds of applicants as the British Chamber of Commerce's Business of the Year. And, somehow, the name declared was ours: Northcoders! We're so proud to be the Chamber of Commerce Business of the Year!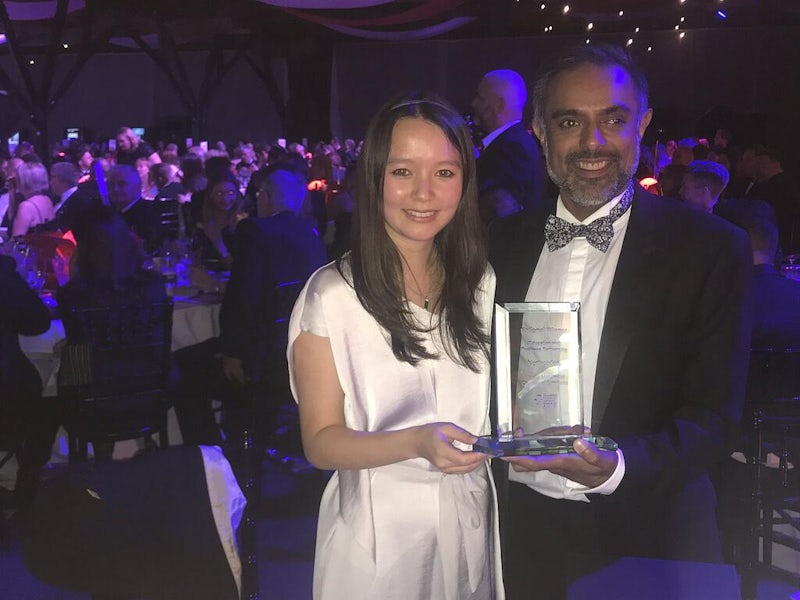 Both awards are dedicated to our 300+ students and graduates, who work so hard to achieve all that they do an represent us with pride in whatever they go on to do.
We grew (a lot!)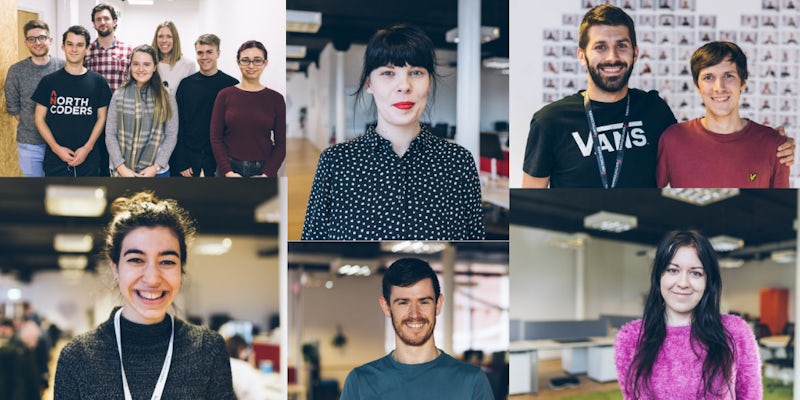 None of this would have happened without our fabulous team. This year we welcomed Ant, Steph, Lucy, our two Paul's, Alex, Anat, Vel, Tom, Maddison and Aaron, Helen and Charlotte to team Northcoders. Without them, and the rest of our team, we'd have far less to celebrate this year.
We're cooking up some more big news, so watch this space over the next couple of months. Subscribe to our blog below below so you don't miss it!