General
2019: A Year In Review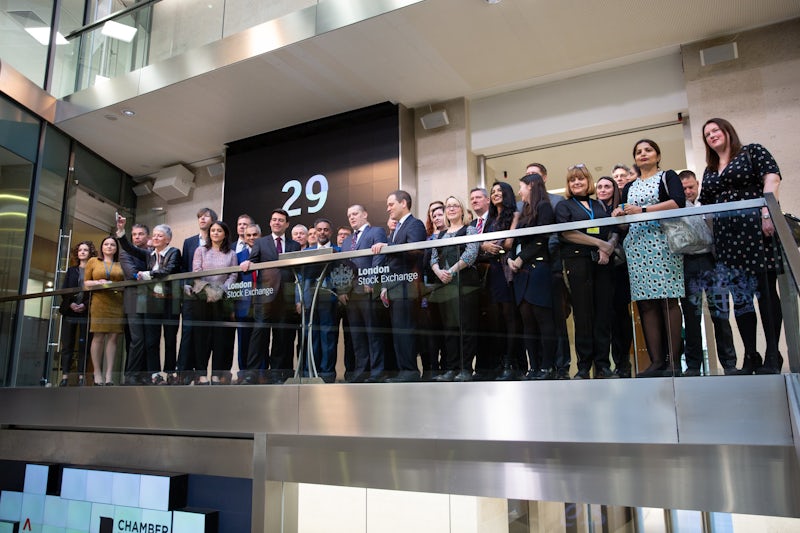 2019 has been an incredible year for Northcoders. From opening new campuses, to opening stock exchanges, here are some highlights that have made this year the best one yet... 
We opened Northcoders Leeds!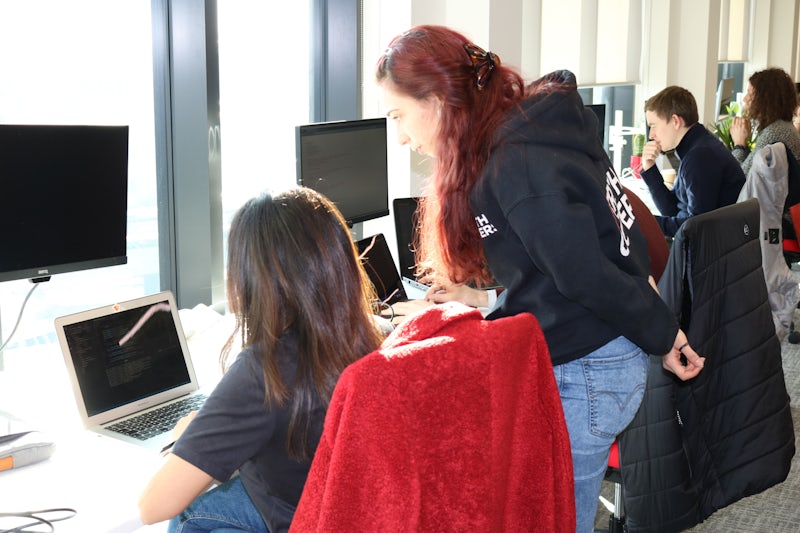 It's hard to believe a year has already passed since Northcoders Leeds opened its doors. Just a couple of dozen steps (really!) from Leeds Train Station, our Yorkshire campus is in the beating heart of the city. Since January, just under 100 people have joined us to kick-start their career in Leeds to join in Yorkshire's digital renaissance.
...And opened the London Stock Exchange!
Yep, you read it right.
On Thursday 7th March 2019, we had the rather surreal honour of travelling to London to open the London Stock Exchange after being named Business of the Year at the 15th Annual Chamber Business Awards. It was a privilege to share the day with a number of guests, including Andy Burnham, Mayor of Greater Manchester, several Northcoders graduates and representatives of our hiring partners and supporters. In a speech, Andy Burnham highlighted the contribution Northcoders is making towards improving digital skills in the North of England.
"You couldn't have a business that better embodies Manchester's ambition to be a leading digital city than Northcoders."
We worked with ThoughtWorks on a Scholarships programme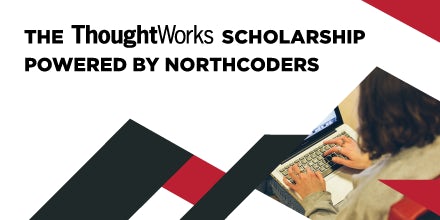 This summer, we partnered with global technology consultancy ThoughtWorks, who sponsored four scholarships for women and those belonging to gender minorities. This year ThoughtWorks and Northcoders helped four more people kick-start rewarding new careers in tech. We'd like to thank ThoughtWorks for their visionary leadership in improving gender diversity in tech.
...And worked with InnovateHer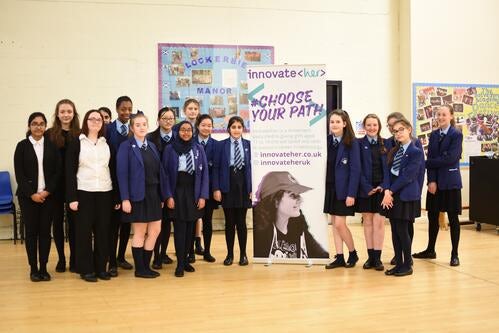 During 2019, Team Northcoders delivered a web development course with InnovateHer to high-school girls aged 11-18. The aim is to empower them and encourage them to have the confidence to pursue STEM subjects. Earlier this year, we announced that we have launched a financial aid scheme in partnership with InnovateHer. As part of this, we will provide a number of accessibility places on our coding bootcamps, to tackle the underrepresentation of women in tech and provide a life-changing opportunity to passionate young women.
We awarded two Leeds City Region Diversity Scholarships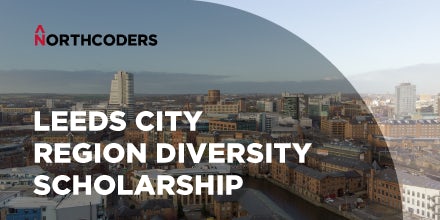 It's crucial that our future is built by people from all walks of life. Diversity in tech matters. In summer, we awarded two fully-funded Northcoders scholarships to people who belong to groups that are underrepresented in tech in Leeds. The Leeds City Region Enterprise Partnership (LEP) supports inclusive growth, which means allowing everyone in the Leeds City Region to be able to contribute to, and enjoy the benefits of, a strong economy and a decent standard of living. We are proud to provide this scholarship as part of our commitment to supporting this vision for the region.
...And were awarded Digital and Tech Company of the Year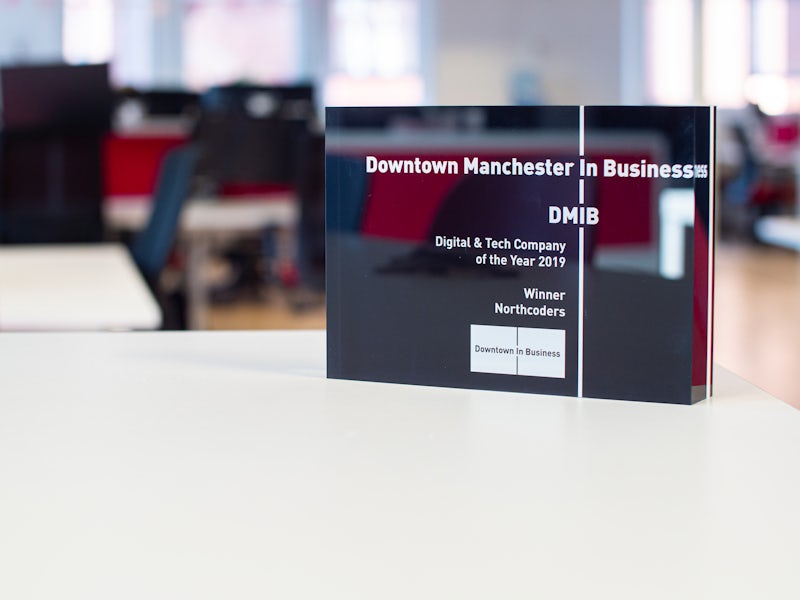 This Autumn, Northcoders was named as the Digital and Tech Company of the Year at the ninth annual City of Manchester Business Awards. The awards recognise individuals and businesses across the city who are contributing to – and doing good – across the North. We're really proud of it, and we know there's loads more to come!
Study Now, Pay Later launched for women and gender minorities!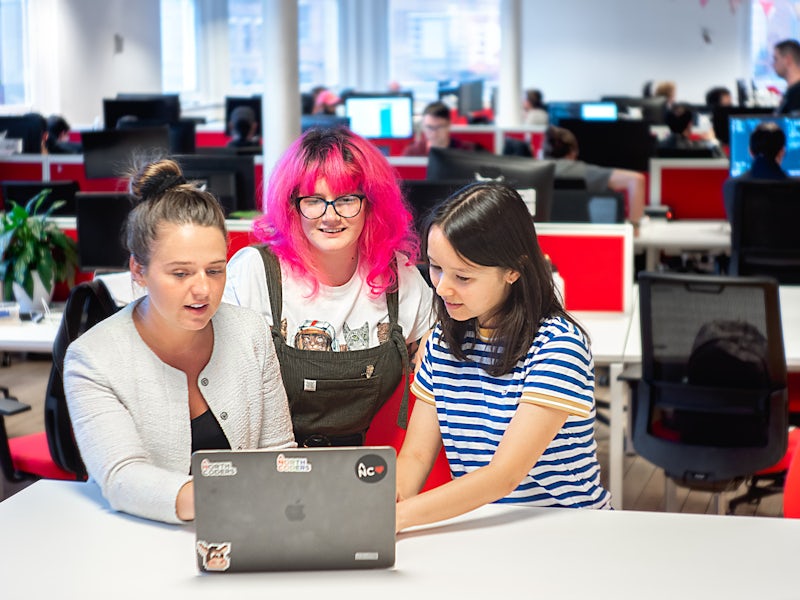 Since Northcoders began in 2016, we've trained over 400 software developers, around a third of those are women and/or those belong to gender minorities. But in 2020 we want to make a big leap forward. It's just one of the ways we're looking to enrich the northern tech community and promote diversity across the region. Students using the Study Now, Pay Later initiative will be able to learn how to code on our coding bootcamp, The Developer Pathway, and wait until they graduate and start earning a regular wage before beginning tuition repayments. This is also known as deferred tuition. To be eligible, students must identify as a woman or belong to a gender minority (e.g. non-binary, transgender, intersex). Study Now, Pay Later makes a start at helping to solve this problem. It's an opportunity to break down more barriers and help people start learning now.
We ran the On The Beach Academy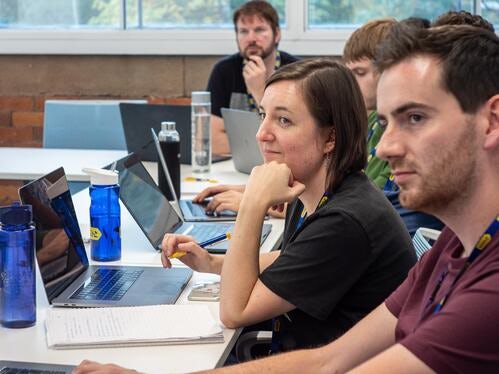 This year, Northcoders delivered On The Beach's Academy curriculum to help their engineers hit the ground running. Ongoing training and support is a crucial part of creating an innovative, engaged and happy workforce, and wanted to expand their Academy curriculum this year to cover a broader spectrum of the coding languages that participants will go on to use in their careers. It's fantastic to hear how this has transformed the business and hear about their achievements!
And at the end of the year...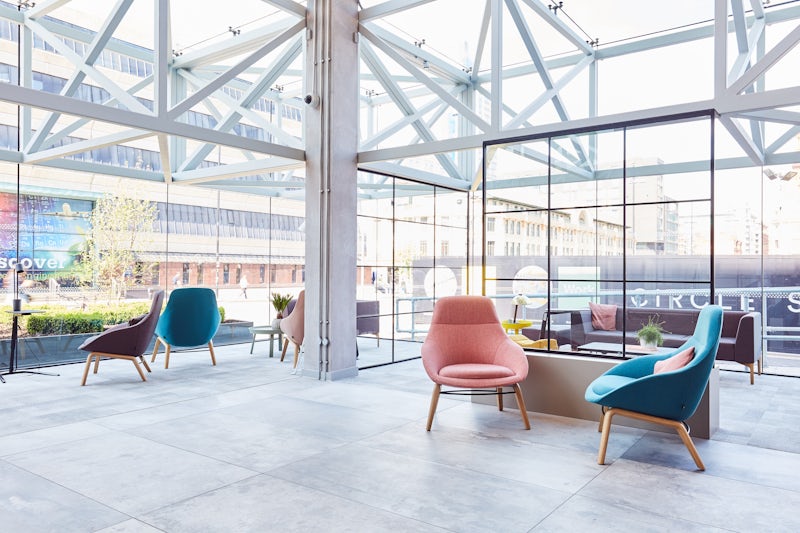 From January 2020, we'll be moving our Manchester campus to a new home at Manchester Technology Centre.
The new location for Northcoders Manchester is right in the heart of Manchester's Innovation Centre and is part of the extraordinary Circle Square development. It is less than a 5 minute walk from Oxford Road train station and right next to Manchester's vibrant retailer pop-up Hatch.
Make 2020 the year you learn to code with us - find out more about our 12 week coding bootcamp.