Opinion
Are Coding Bootcamps Worth It? The Benefits and Considerations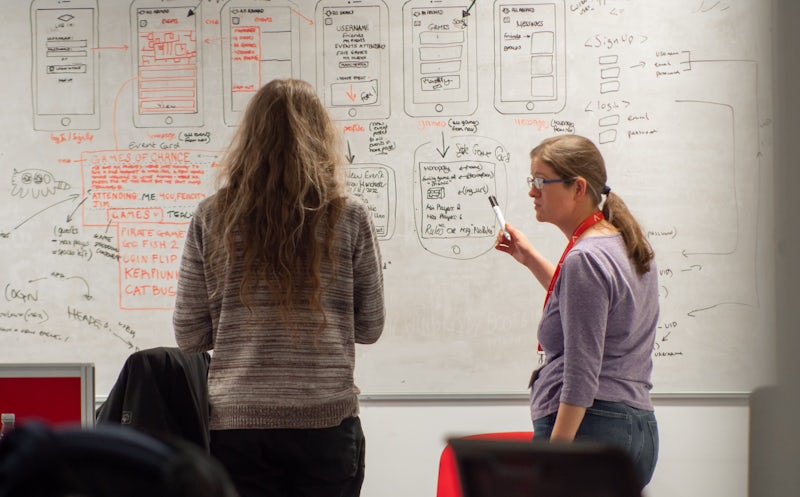 If you're interested in the tech industry, you've probably already heard of coding bootcamps. These short courses teach beginners the coding skills they need to start a career in tech. But are coding bootcamps worth it? Here are some things to consider before you invest your time, money, and effort.
Let's start with the benefits...

1. Time and cost efficiency
A coding bootcamp can teach you key coding skills for cheaper than a year of university, and over a much shorter time period. Northcoders bootcamps last 13 weeks and are designed for people who want to efficiently learn the practical skills they need to start working in tech.
With the help of a carefully designed curriculum and experienced tutors, our bootcamp can skillfully teach you complex concepts that would be tricky to learn on your own. It's a perfect choice for someone looking to maximise their learning time and get back into employment as quickly as possible.
2. Industry-relevance
Bootcamp curriculums are typically regularly updated to reflect the industry's constantly changing languages and technologies. 
We are in contact with our Northcoders hiring partners to know exactly what they look for in future hires. Based on their feedback, we help our graduates develop a relevant skill set and portfolio, with a focus on practical experience and an understanding of workplace best practice.
3. Career support
At Northcoders, the ultimate goal behind doing a bootcamp is clear: starting a job in tech. That's why we put a lot of importance on making sure our career coaches are able to prepare our graduates for the tech hiring process, as well as support them with everything from CVs to portfolios or mock interviews. The career support provided by a bootcamp can be a key asset to turning your new knowledge into a career.

Considerations to keep in mind...
1. Commitment
Bootcamps pack a lot of learning in a short amount of time, so if you'd like to do one, you should be ready to commit to it. Northcoders bootcamps are full-time, as well as fast-paced and intense. We look for students who are curious, communicative, and not afraid of hard work. 
2. Self-learning and follow-up
Tech is a constantly evolving sector, and there are always new tools and languages to learn. A bootcamp will give you key skills to get started, but those skills will need to be strengthened through practice. Employers will also expect you to keep developing your portfolio.
Northcoders tutors will give you tools to continue self-learning, but you should be ready to keep working on coding even once the course is over.
3. The job market
Even though a bootcamp will strengthen your employability, the job market is competitive. You will need to put in time and effort to find a job, and the hiring process in tech can take a few months. Make sure your bootcamp has a good careers team to help support you with this important and potentially tricky step. With a Northcoders bootcamp, you are supported throughout with a careers team, we have over 450 hiring partners.
A coding bootcamp is a great way to learn new tech skills quickly and efficiently. With an industry-relevant curriculum and a supportive careers team, a bootcamp can take you from beginner to your first role in tech. However, it's worth keeping in mind that they do involve hard work as well as time and money. With continuous self-learning important to finding a job in a competitive market, it's crucial to make sure that you are committed to a career change in tech and ready to get started. 
Check out Northcoders bootcamps here.