General
Cohort 3 are about to graduate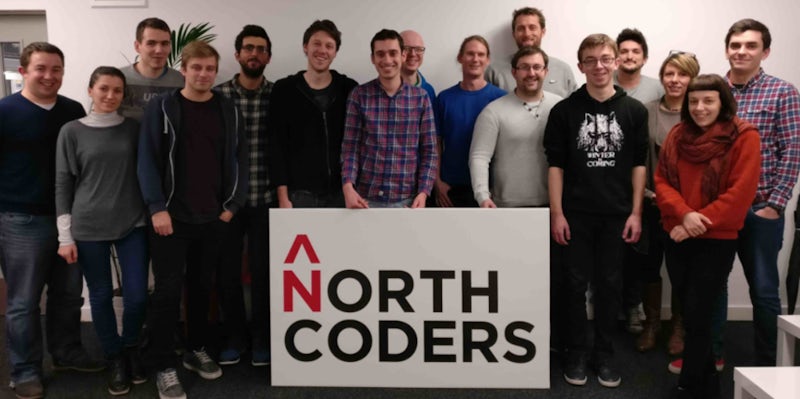 It's hard to believe that the third cohort to pass through Northcoders' doors have almost finished their 13 weeks with us. It seems like just the other day I was greeting them all in the reception of The Sharp Project, giving them their tour of the campus, encouraging them to join Knitting Club, and hearing James give them the customary, inspiring Welcome Talk to spur them through the next few challenging months of their lives.
Now they're deep into project phase, and one of the most rewarding things is to see how self-sufficient they have all become and to overhear conversations where they discuss, with pretty incredible insight, topics such as database design, persistent storage options, authentication strategies and deployment pipelines. Even more incredible is that half of them are now far more experienced than me in the technology they've chosen to adopt for their projects - React Native - a framework for building native mobile apps on Android and iOS.
In just under 2 weeks, they'll begin looking for jobs and I couldn't be more excited to see the kinds of roles this group land themselves with. They are a pretty amazing bunch and probably bring the most diverse set of backgrounds and talents to the table we've ever had (we've got ages from 17 to 47, and previous careers ranging from medicine to van driving), but what's certain is that every single one of them has come a tremendous way since they began back in October and should be so proud of themselves. Bring on our graduation party!