General
Cohort 6, the newest set of Northcoders, graduates!
We are overflowing with pride to see Cohort 6, our biggest cohort to date, graduate. Much like all of the Bootcamps that preceded this one the time has just flown by so quickly. It feels like only yesterday we were welcoming them for the first time.
After a busy day of preparation, it was time to pull up a seat, crack open a beer and watch the final presentations!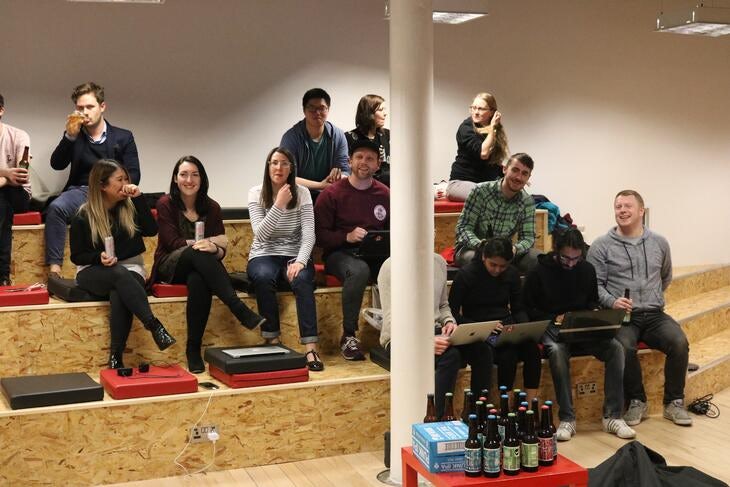 We've had a lot of brilliant projects this cohort and we were all blown away by the quality of work. Some of the projects include:
>iREQUEST, a food and drink ordering service built with the MERN stack
>Tweet-A-Lang, a language-learning app populated with real language from Tweets of native speakers which used Google Cloud, Mongo and React

>Untrained Melody, a song guessing game hosted by Alexa which was built with AWS.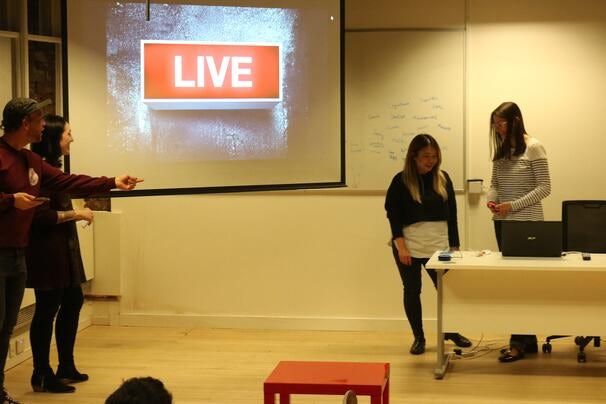 >Konkura2, a slick sports and fitness challenge website built using the MERN stack 
>Curtain Twitcher, an app similar to Glassdoor but for moving house. Pulling in and manipulating complex data such as crime rates and schools, the app is built on the MERN stack and uses Chart.JS for displaying the data.
>Delph, an application aiming to transform news consumption through gamification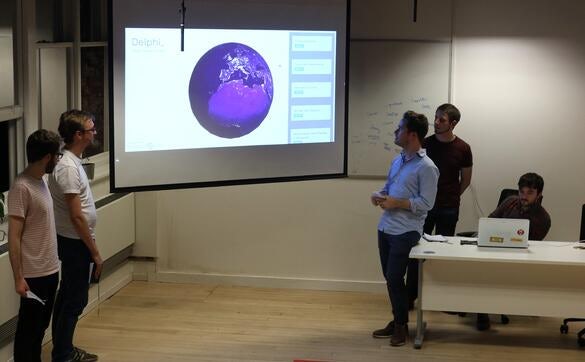 >JACS, created an online betting platform aimed at the eSports audience 
 After watching all of the presentations it was time to head over to Ply in the Northern Quarter for some more drinks and pizza and have  a well deserved party!
We're so proud of the progress that our graduates have made over the last three months and wish you the best of luck with your hangovers and more importantly your new careers as software developers!

Interested in one of our bootcamps?
There are still places available on our february bootcamps! Apply Here 
Could a Northcoders graduate fit into your team?
Let's chat - head over here to get in touch.