General
Cohort 7 have graduated!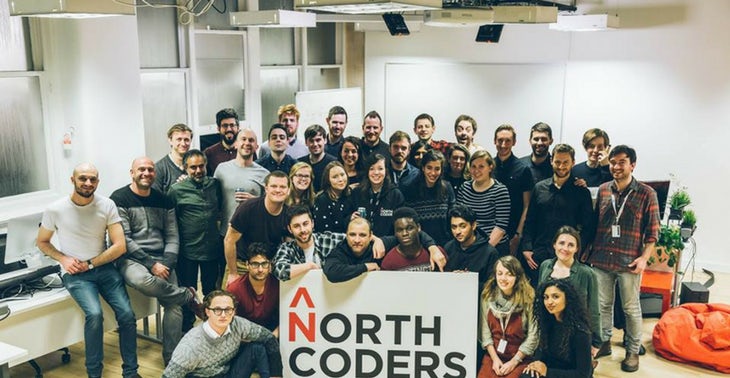 As cohort after cohort pass through Northcoders, we see our numbers grow. It fills us with so much joy that with every set of graduates, we get to send even more talented people into new and exciting careers as software developers.
As we come to the end of Cohort 7 (our biggest cohort to date), we are so full of pride. They have all worked so hard over the last three months! After all of the excitement and stress of the last week, it was time to watch some presentations, and we've had some great projects this time around! 
JOY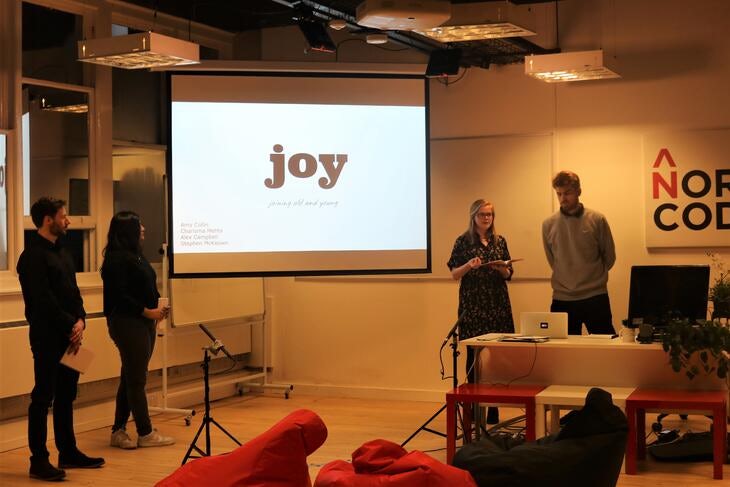 This team set out to create an app to tackle two issues, the first being loneliness in the older generation and the second being the divide between them and the younger generation.
A momentous and compassionate task. Using AWS, React and Node, the web-based app allows younger people to pose questions to the older generation. The questions can be answered through text, or be recorded and played back as audio files. The amazing app allows older people to share their knowledge and younger people to tap into wisdom that can't always be found on Google! 
Muse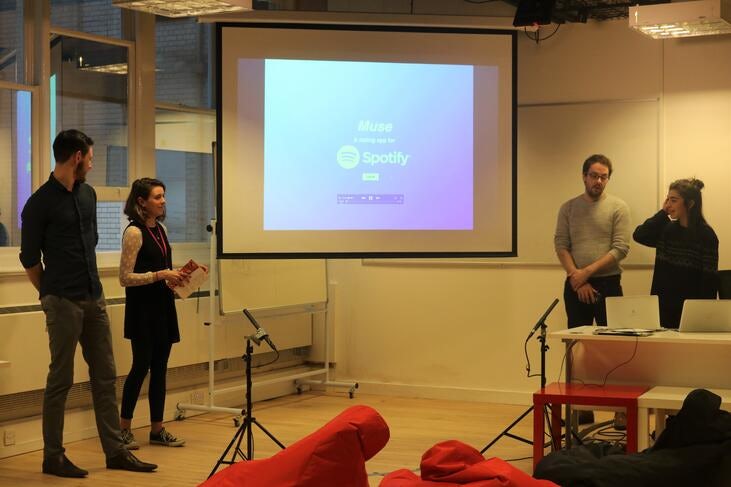 Using React and the Spotify's API, Paul, Anat, Sam, and Megan created a Spotify based dating application that matches users based on the contents of their playlists!
The app generates a match score based off commonly listened to artists and songs, with special emphasis placed on a user's listening history from Spotify.
Some of the other projects included:
homeTown,  an app where users can find out the market value of houses by entering the postcode.
KATALYST is a web-based application that will help NC students more accurately track their progress throughout the course, using React, SQL and the Slack API. 
Frames, a homepage extension that puts a user's most important information right at their fingertips including emails, twitter feed, to do list, calendar, news and even weather!
NC Buddy is an application that uses Firebase and React to connect Northcoders students and staff to events and related news articles. 
After all of the presentations were done and dusted, it was time to swan over to our usual graduation haunt, Ply, in Northern Quarter for the festivities! Well done to everyone who presented their projects, they were all so impressive.  We couldn't be more proud of how far you have all come!
Interested in one of our bootcamps?
There are still places available on our March bootcamps! Apply Here
Could a Northcoder graduate fit into your team?
Let's chat - head over here to get in touch.