General
Do you have what it takes to be a Northcoder?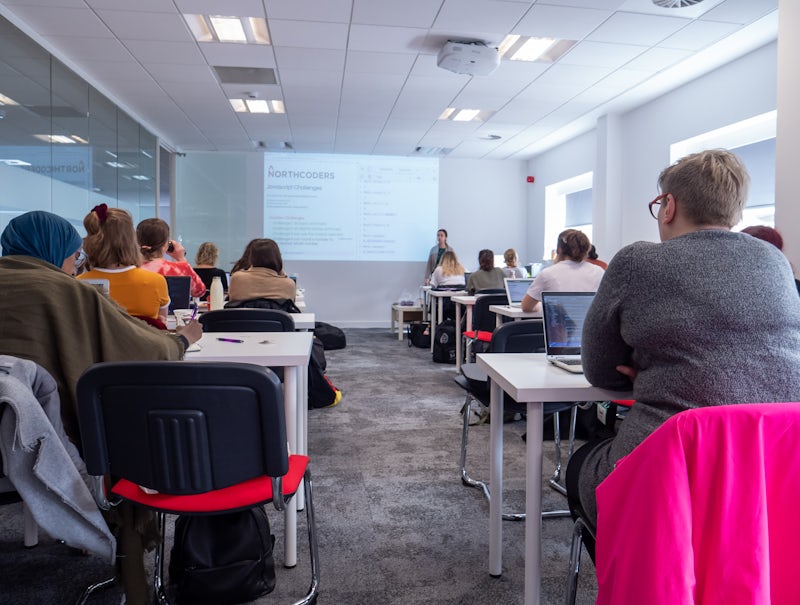 Are you ready to kick-start your career in Tech?
Here's what it means to be a good fit for our bootcamps:

Being a Northcoder means being passionate about learning and committed to changing your career. We look for a positive attitude and an eagerness to dive into the world of coding. 
 As our courses are fast-paced, good communication is key, and this starts during the application process. We'll contact you throughout with helpful information, so make sure to read any messages from us thoroughly and reply promptly if needed. 
 Coding isn't always easy, especially when it's all new to you, so we value applicants who are curious, motivated, and not afraid of hard work. Of course you don't have to be the best coder right away, so reach out to us if you have any questions - we're always happy to help!
Top tips to succeed:
To make the most out of your experience and excel through the application process, here are a few top tips:
If you get stuck preparing for the Entry Challenge, go back to your learning materials, as they cover all you need to know. You'll get access to our JavaScript Basics course on your account, so you can get started with us even if you've never coded before.
Join us on Slack to get help from tutors, connect with other students, and attend drop-ins! You'll get a link to join us when you apply, but if you've already applied and aren't on Slack yet, send us an email at

[email protected]

and we'll invite you. 
Keep an eye on your messages and honour any drop-in or Entry Challenge bookings you make. You'll be able to reschedule in case of unforeseen circumstances, but please only book if you can commit to it, as we have limited spaces available.
It's important to us that we can help all of our students succeed on the course and beyond. The success of your application is dependent on demonstrating the right attitude and commitment to the course.
Does this sound like you? You can apply here to get started - we hope you'll enjoy your time with us!