Bootcamp Life
Graduation Showcase: Introducing SoundTown & e-missions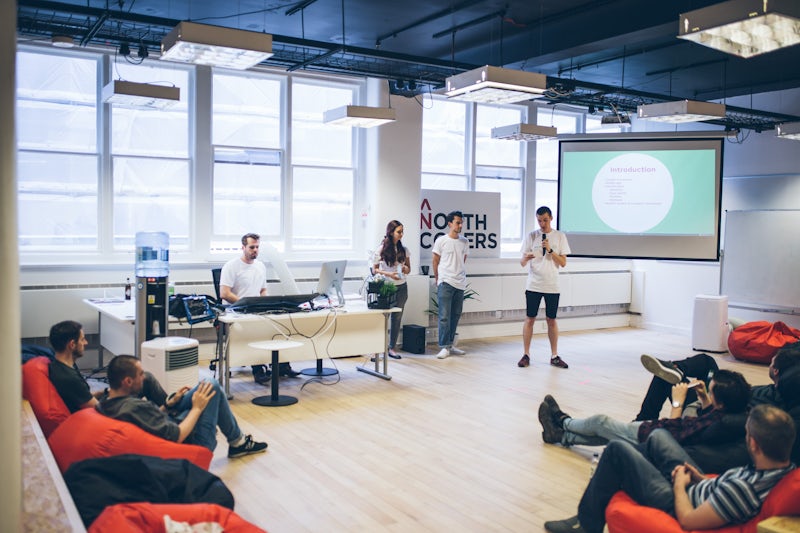 On Friday we celebrated the graduation of two Project Phase groups.
Each team had spent the final two weeks of The Developer Pathway creating and building an app from scratch. Trust us, that's no mean feat!
When creating their apps, all graduates work towards the grand finale of our bootcamp, the Graduation Showcase. 
Held every two weeks, the Graduation Showcase is an opportunity for our students to present their apps to hiring partners, students and staff. 
SoundTown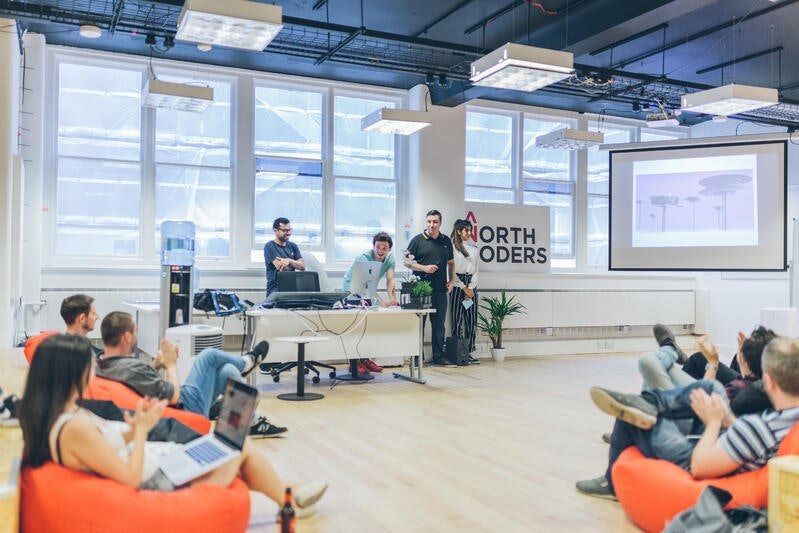 First up to present was team SoundTown.
They created an app that records sounds and turns them into an instrument. Not only is the idea pretty incredible, but the sounds it creates are out of this world. We were lucky to experience a live demo, complete with a rather animated demonstration from the team!
They've explored plenty of brand new technologies, including AWS, React Native, the Sonic API and much more!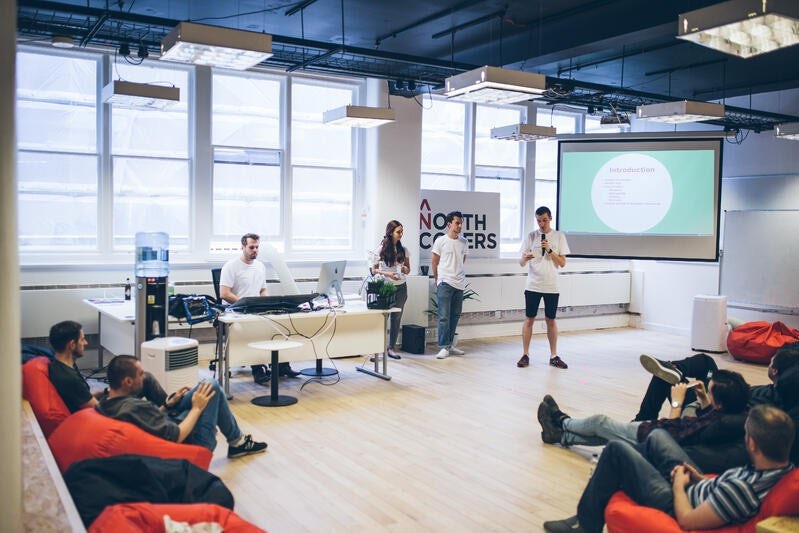 Next, team e-missions took to the stage (not actually a stage, but we're working on it!).
Their app, e-missions, is something that could (and should) change the way we choose to travel.
e-missions incentivises people to leave their cars at home and lower their carbon-based travel emissions. It uses your GPS location to calculate the CO2 you've saved on your journey by choosing not to drive, and essentially gamifies eco-consciousness by allowing users to compete with others. 
A fantastic idea, right? We love it. 
And it sounds like they've had an amazing time exploring Firebase and React Native to build it, too!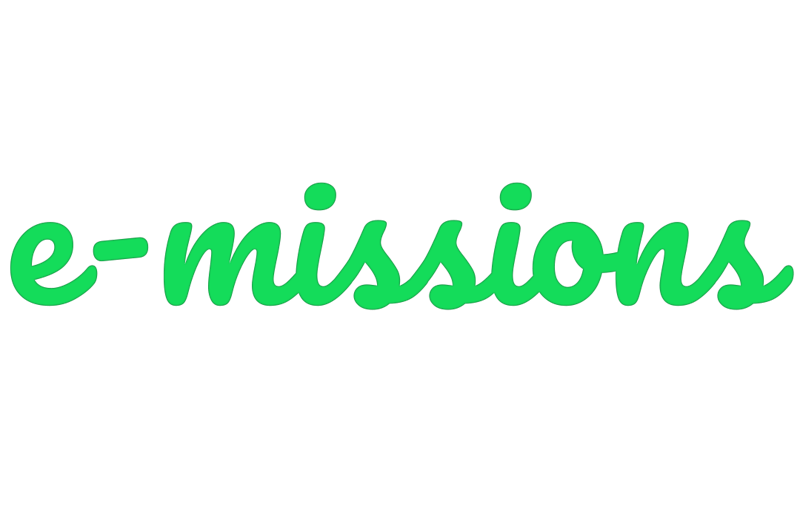 Congratulations!
We're so proud of our newest graduates. You all went above and beyond in the creation of your apps, from branded t-shirts to incredibly detailed graphics and design, we can't fault the hard work and effort you put in.