Tech Education
Guest blog: R-Ladies Liverpool – Coding is for you!

Ellen Talbot from R-Ladies Liverpool weighs in on the barriers facing women in tech. How can you get involved?
"For me, the importance of encouraging women into STEM is more pertinent than ever. We are capable and interesting and diverse and creative. But in many of my experiences, I have been left feeling deflated, undervalued and shy – most unlike my usual self - by male peers and managers who overlooked my equally valid experience and detailed subject knowledge. And this year's WiSE 'Women in STEM workforce' survey released last week reveals that, despite being on the increase, women still only make up 24% of the core STEM workforce. This is partly what motivated me to join the R-Ladies Global movement and after attending a great meet-up in Manchester, I decided Liverpool needed to get in on the act.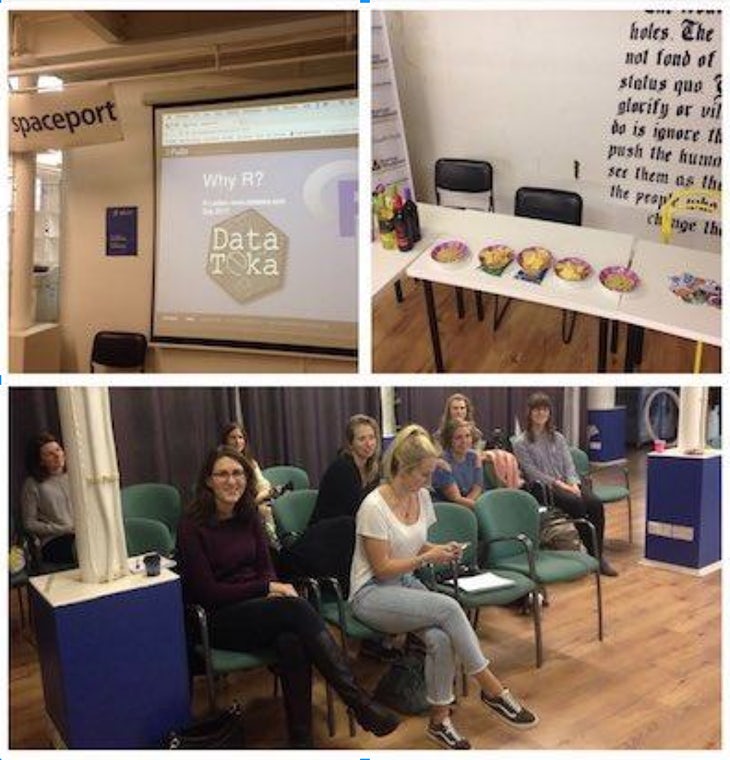 I, like Northcoders, am driven to open this world of code up to the North. We need more coders and I'm a firm believer that the more women break into the industry the more valued they will become. I am especially passionate about giving women a chance to explore this new territory. I want to make R-Ladies Liverpool a safe space for girls and women to come and learn, ask silly questions, and share experiences and knowledge…as well as have a little humble brag about the brilliant work that they love getting out of bed for in the morning. I want to increase confidence not only in coding, but also presenting and networking; both of which it is anecdotally noted women in STEM feel less confident doing in this traditionally male dominated setting.
My desire for total inclusivity in STEM comes from real life experience. In a previous life, I worked as a transport engineer; a job in which I drove a white van, wore a hi-vis jacket and generally got stuck in. I had a brilliant female manager, and a not so brilliant male peer, which ultimately ended in me quitting and him being dismissed. And even though I'm a firm believer in everything happening for a reason (and happier than ever), his problem made me want to get out of a job I otherwise loved. I went back to university and as a first-year PhD student, I was outnumbered in my lab by males 6:1 and didn't know another female that sat within my research group. As a student teacher, I speak to a lot of female undergrads who 'don't see the point' or 'had to take this module'; generally feeling like coding isn't for them. And it seems that this attitude may being to be perpetuated by girls as young as 7 – what chance do I have of changing a young woman's mind in a one hour lecture, when she has felt this way for more than ten years?! This year's Girl Guides survey shows that only 37% of girls aged 7-21 would even consider a job in technology, even though 76% are confident in their skills!
By bringing beginners together with women who work with R hands on, I hope we can mentor, guide and encourage them into sticking with something that IS for them. 
If you're in Liverpool and don't have the first clue about R or coding and just want to know more, or if you're a seasoned veteran with the battle scars to prove it, we'd love to have you in our network and coming along to our first event in any capacity – the details can be found here:
https://www.meetup.com/rladies-liverpool/
Twitter: @RLadiesLivUK
Interested in fast-tracking your career as a developer? Northcoders Bootcamps are designed for you! Find out more about their Bootcamps here!
Ellen Talbot represents R Ladies, Liverpool