Bootcamp Life
How to Become a Cloud Engineer: A Step-by-Step Guide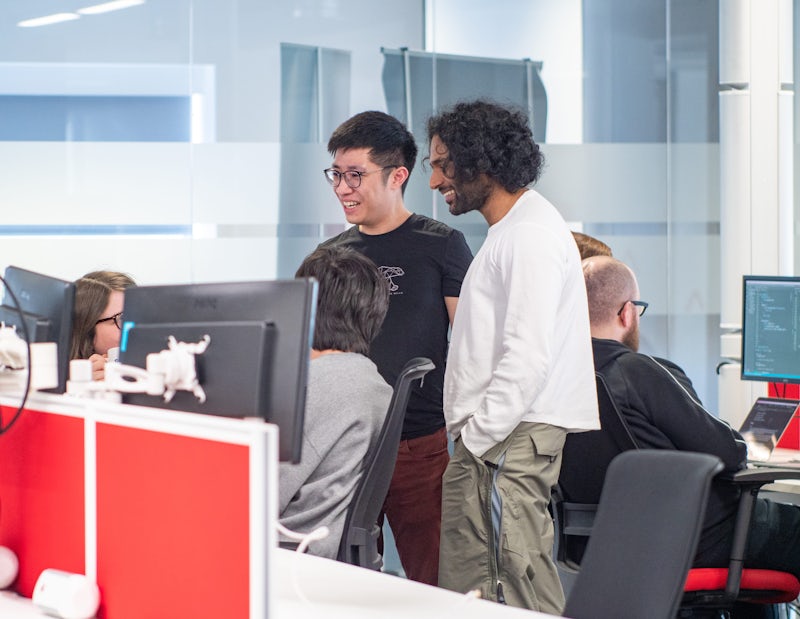 Cloud computing is a rapidly growing industry, with an increasing number of companies turning to the cloud to store and manage data. This has led to high demand for skilled cloud engineers who can design, deploy, and manage cloud-based solutions. If you're interested in pursuing a career as a cloud engineer, this step-by-step guide will help you get started.
What is a Cloud Engineer?
A cloud engineer is responsible for designing and implementing cloud-based solutions for businesses. They work with cloud computing technologies like AWS, Google Cloud, and Microsoft Azure, among others. Cloud engineers ensure that the cloud services they design and deploy are scalable, secure, reliable, and cost-effective.
Step 1: Gain Hands-On Experience
Cloud engineering is a practical field, and having hands-on experience is crucial. You can gain experience by taking on internships, freelance projects, working on personal projects, or through volunteering. This experience will give you an opportunity to work with tools and services like AWS, manage cloud infrastructure, and optimize cloud systems.
Step 2: Northcoders Bootcamp
Our newest bootcamp focuses on one of the most in-demand jobs in the tech sector - Cloud. What didn't exist as a separate job a few years ago is now one of the most sought-after skill sets in the industry. The course is designed and delivered by industry experts, who will give you the skills, support and advice you need to kickstart your career as a junior cloud engineer. 
Step 3: Network and Seek Opportunities
Networking plays a crucial role in career growth. Attend industry events, join online communities, and connect with professionals in the field. Engage in discussions, seek mentorship, and explore job opportunities. Leverage platforms like LinkedIn to showcase your skills and connect with potential employers or recruiters.
Step 4: Apply for Cloud Engineer Jobs
Once you've acquired relevant experience and certifications, you can start looking for cloud engineer jobs. Some popular job sites like Glassdoor, Indeed, and LinkedIn can help you to identify job opportunities. Cloud engineers' salaries in the UK range from £40,000 to upwards of £100,000 per year, depending on experience and skills. Our Northcoders' careers team are available to support you find the right career for you once you've graduated. 
Becoming a Cloud Engineer requires a combination of foundational knowledge, hands-on experience, certifications, and a continuous thirst for learning. By following this step-by-step guide, you can embark on a rewarding career in cloud engineering. From understanding the role and acquiring the necessary skills to staying updated and networking, embrace the journey to becoming a proficient cloud engineer. The cloud engineering field offers exciting opportunities and a competitive salary in the UK and beyond, making it an attractive career path in the ever-evolving world of technology.