Bootcamp Life
How to find the right bootcamp for you, looking beyond the course content.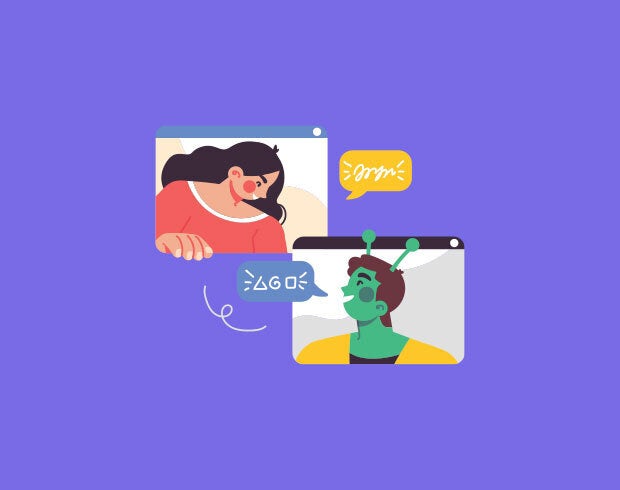 You're dead-set on completing a coding Bootcamp to finesse your tech skills and land your first high-earning tech job. You've spent time mentally preparing yourself for the switch in gear, researching the needs of businesses you'd ultimately like to apply for; perhaps you even pride yourself in already knowing your carets from your carrots? For all intents and purposes, you have caught the tech bug.
This can be a fascinating time for any budding coder, as everything is ahead of you. Pure adventure. 
The first port of call when deciding what you want to do with your future is ensuring your course provides you with relevant and coherent content. It's important to remember that what's right for someone else may not be right for you. With hundreds of coding courses available to you, it's essential to undertake a course that teaches industry relevant content, ensuring you maximise your potential for landing a high-paying job in tech. 
Beyond this, there's still a lot to think about. Search for bootcamps that offer job support, networking opportunities, and a warm and friendly place to socialise with peers. (Something Northcoders excels at! 😉​)
Why Is a Positive Learning Environment So Important When Learning to Code?
Think about trying to do even the simplest of tasks when you feel alienated by your environment. Completing a task is feasible, but doesn't help you to associate positive emotions with the process. It may even kill the drive to continue working on the task going forward. 
To get the most out of your learning environment, it's essential to have engaging and clear tech content funnelled into your brain. But it's simply not sufficient to give a student a collection of code, syntax and theory and expect them to get on with it. Environments where students feel respected, listened to, and gain a sense of belonging within the tech community perform better on average than students learning to code without peers or a tutor. 
Theories like Maslow's Hierarchy of Needs also show that to achieve our aspirations, and pursue what we care about, people need to have their basic needs met. These needs can range from functional needs like warmth and safety to more complicated emotional needs such as belonging and self-esteem, but ultimately Maslow shows that for a person to achieve the most out of their life they need to feel secure in their environment. 
When it comes to creating the coders of the future, Northcoders knows that delivering a curriculum based on the latest needs of the tech industry is vital to make you work-ready.
How Northcoders Matches This Criteria, and then some…
Northcoders supports your development with genuine care and enthusiasm. It's important that students thoroughly enjoy the experience, not only because that's how learning should be, but also because a positive, holistic experience can denote the outcome of your studies. 
So, how do Northcoders instil a sense of belonging in students to support the development of their self-esteem? 
Calm work environment
Upon entering the Northcoders hubs, you'll find a welcoming and bright classroom space; within this environment, you can study, work on your code, and take lessons with ease. 
Have lunch, make coffee and relax on our sofas. Your best learning happens when you ensure you take breaks, rest, and check back in with yourself. 
A calm workplace is key, and you can access it at any of our four, nationwide, Northcoders Hubs. 
Birmingham and Newcastle Upon-Tyne are both co-working hubs, meaning that the social environment you study in is also used by a diverse range of other tech professionals, giving you ample opportunity to hobnob with others in your industry and expand your network! 
Manchester Hub. Where it all started. Our largest hub offers a place to study, recharge, socialise, and even a devoted quiet room for reflection or prayer!  
Northcoders open-days allow you to put the Northcoders name to the faces of our tutors and staff. It's the perfect time and place to ask any burning questions! 
Our buzzing hub is visited regularly by other Tech groups and classes such as Code and Stuff, a Manchester-based coding group for women and non-binary people, and Code Up, who offer free and friendly coding tuition. We are all about collaboration and we want you to experience the rich social scope of tech education!
Our graduation day is legendary. Celebrate your success with a traditional pizza slice and pals! Congrat-YOU-lations!
Leeds Hub offers a range of social activities. De-stress at lunch with a yoga class, or maybe you're more partial to a board game group! 
Champion Inclusivity Within Tech
Our most important value is to put people first – to treat everyone with fairness and respect.
Northcoders isn't complacent in its search for knowledge, if we can do something better to support our staff and students we will go and do just that.  
Approximately 1 in 7 people are neurodivergent. In the last month, Northcoders began working with Differing Minds, a charity aimed at supporting neurodivergent employees in the work place. 
We Code is a Northcoders curated platform and roundtable, designed to discuss how to best support everyone in Northcoders depending on their needs. 
1-1 Careers Support
Time to take the next step?  Talk it out with our friendly careers team. Job seekers often feel apprehensive when the search begins, there's a large selection of employers out there, and researching your perfect role can feel daunting as you prepare. Talking-out any concerns you may have is the perfect way to conquer any nerves and imbue personal confidence, the more you chat with your Career Mentor the more they can support you.
Learn how to write a tech C.V with Northcoder's very own Career Support Team. They will help you stand out from the crowd when applying for your first tech role - in a pinch! Remember to sell yourself. You've put in the hours of study and can now apply your ambition to full effect!
Match Me If You Can, is our perennially popular networking opportunity, which can be attended in either Leeds or Manchester. If you're looking to learn more about potential employers, ask any burning questions and satiate your quest for all things tech, then this is the place for you! This project aims to close the gap between employer and candidate, allowing you to know the company inside and out before applying for an interview.
Northcoders has partnerships with tech companies in every region of England, so, there is no need to get a job in the region you studied in! 
Download our course curriculum and begin your fulfilling career.