General
How We're Making Our Coding Bootcamp More Accessible Than Ever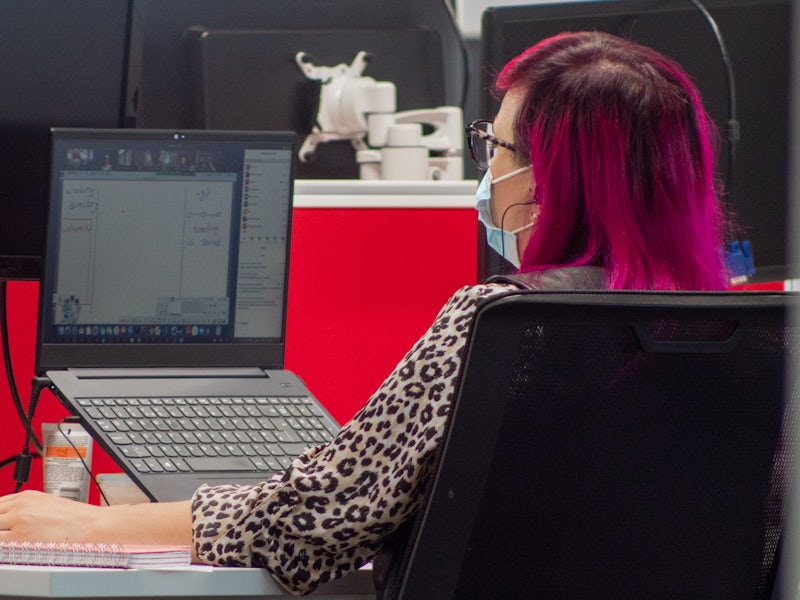 2020 has been a year of change for all of us. Like many organisations, it has provided us with both the challenge and the opportunity to rethink not only how we offer our bootcamps, but also how we can help more people access them during what may for some be difficult financial times.
To help anyone looking to pursue a career in the tech industry, we have launched our new payments options so that our students can focus on what matters most: learning to code.
Whether you are looking to re-skill following redundancy or are interested in changing careers in light of how resilient the job market has been in the tech industry, we want to support you on your journey in any way we can.  
Bootcamp Payment Options
By creating three payment options, we hope to make our coding bootcamp accessible to more people than ever before, allowing you to choose the option which best suits your financial situation.
Deferred – Pay your 13-week Bootcamp Fee over 22-24 weeks, in interest-free monthly installments.
Advance – Pay in full at least two weeks before the start of your course and you'll benefit from a reduced fee of £5,750 for our 13-week Bootcamp.
Finance – Pay using a finance plan from one of our FCA-regulated partners to help you cover the cost of your tuition fees and any living costs.
We think that it is important for our students to be certain that the course is right for them so, regardless of which payment option you choose, if you don't want to continue the course after Introduction Week, we'll refund your 13-Week Bootcamp Fee.
You can find out more about these options here.
Northcoders Gender Diversity Fund
Diversity and inclusion are a big part of who we are. At a time where technology will define what it means to be human, it's crucial that we ensure that our future is built by people from all walks of life, and that people from all walks of life have the opportunity to be a part of it. We've invested thousands of pounds into gender diversity initiatives for the tech industry over the years, so this year we decided to create a special fund to contribute towards the cost of kick-starting a career through Northcoders for women and those belonging to gender minorities.
Women and those belonging to gender minorities, including intersex, transgender and non-binary folks, will be able to claim up to £500 from the Gender Diversity Fund. This money contributes towards the cost of the 13-Week Bootcamp Fee.
Application to our Gender Diversity Fund will not disqualify you from the Advance payment discount as long as you also meet the criteria for this.
Ready to kick-start your career? Apply to our in-person coding bootcamp or our remote coding bootcamp!