Bootcamp Life
Just like physical health, everyone has mental health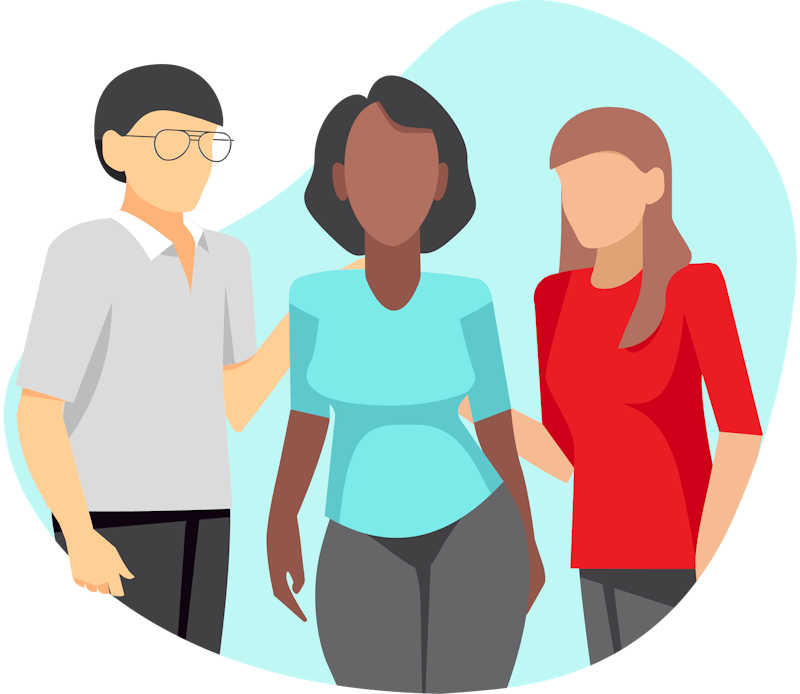 Mental health is an essential component of our overall wellbeing. It affects how we feel, think, and act, and it impacts our ability to cope with the ups and downs of life, which is incredibly important for those studying for a career change. There is still a stigma surrounding mental health issues, which can prevent people from seeking the help they need. By speaking openly and honestly about mental health, we can help break down these barriers and create a more supportive and inclusive environment for everyone. It's important to encourage conversations about mental health to promote understanding, raise awareness, and support those who may be struggling. 
At Northcoders, we believe that the wellbeing of our students is just as important as their technical skills. That's why we have a dedicated Wellbeing and Pastoral Officer on our team. Our Wellbeing and Pastoral Officer is here to support our students, as well as Northcoders' employees, through any challenges they may face during their bootcamp journey and beyond. In this Q&A-style blog post, we'll be speaking with our Wellbeing and Pastoral Officer Danni, to learn more about their role and how they help Northcoders students thrive.
Question 1: What support do Northcoders' offer to students?
One thing I have implemented since starting at Northcoders is our Support Services page. This is a bank of  support agencies, which covers a wide range of topics and is available to all our learners. The aim of this was to have something that students can access outside of office hours, as it is impossible to predict when a person will need support.
We also have our 'Support with' documents, which gives learners some tips and tricks to support their learning and provides information on different additional needs. There are further support links on all of these.
Throughout their time on the course, our learners build relationships with their seminar lead and lecturers who see them and support them on a daily basis. We also have our mentors, who have a small number of students assigned to them per cohort and they check-in with them regularly and are there if they need support. As well as this, we have 12 staff who are qualified Mental Health First Aiders, with more to come.
Question 2: Do you have any tips to reduce anxiety in the workplace and education setting?
There are lots of tips for reducing anxiety within work or education. Ask for help if you need it, remember no one is perfect and your colleagues should be there to support you. Set realistic deadlines where possible and use a diary or to-do list to take thoughts out of your head and give you a structured plan. I also find that looking after the basics such as drinking water, eating at regular intervals and aiming for good sleep, can make a huge difference in your levels of anxiety.
The most important thing is if your levels of anxiety are affecting your day-to-day life, please seek our professional support. You can speak to your GP and there are many ways that they can support you with this. You can also refer yourself for therapy through the NHS and you do not need a formal diagnosis to access this. 
Question 3: How do you support people?
When a person is referred to me or reaches out for support, my first step is always to talk with the learner. Every person is different and it's important for me to make sure support is personalised to them. Then it's an ongoing process; discussing techniques which might support their learning, finding support links and agencies in their local area and trying to find what works best. I always try to give someone too many options so they can find what is the right fit for them.
Question 4: How do you feel working for a company like Northcoders?
I have been at Northcoders for two months now, and have found it to be such a friendly environment. Starting at a new workplace can feel incredibly scary, but I have found everyone to be so supportive and welcoming and I feel like I have settled right in. I feel like Northcoders strives for accessibility and inclusion and is always open to learning and growing as a business, which is absolutely vital. We are learning new things about mental health every day and it is so important we make time to reflect this in our practices.
Question 5: What do Northcoders do to support their staff?
Northcoders have the help at hand service, which is available to all staff. This is a 24/7 service where staff can seek support for a range of things, including their mental health and get advice from professionals to support them when needed.
Alongside this there is our 4.5 day week, and support from managers and the team in the form of regular one to ones and check-ins. We have slack channels dedicated to wellbeing as a space for people to offload or seek support when they need it.
Question 6: What impact do you think the 4.5 day working week has?
The 4.5 day working week has been incredible for my own mental wellbeing. Having a point in the week that encourages me to rest, or do something that makes me feel positive is great. People who work within education often forget to look after themselves as they give so much of themselves to their jobs and so having an afternoon scheduled in is incredibly beneficial.
If you are worried about your mental health, you can contact Samaritans or Shout. These are both open 24 hours, 7 days a week.
Samaritans: Call on 116 123 ( https://www.samaritans.org/)
Shout: Text 'SHOUT' to 85258 (https://giveusashout.org/)