Tech Education
Meet Our Students | Ros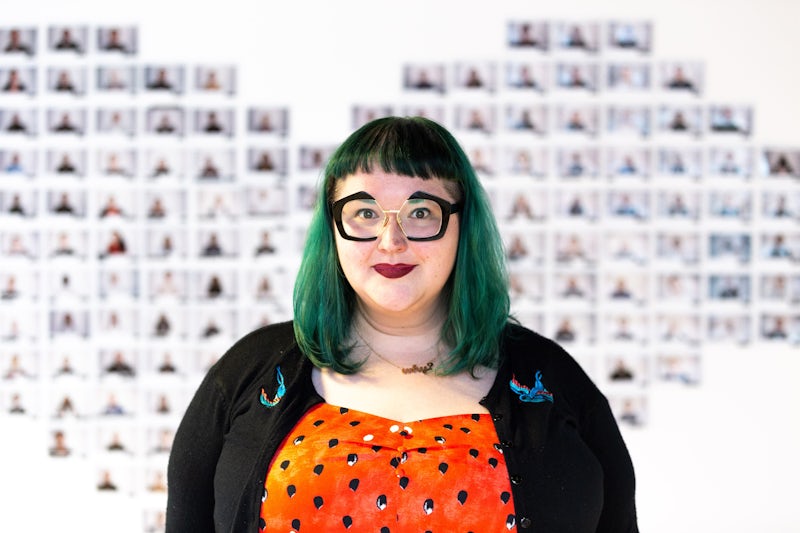 Summer intern Charlotte sat down with Ros, one of our current students, to find out why she decided to become a Northcoder.
Hi, it's Charlotte again!
I've already interviewed Josh, a member of the Northcoders team, to find out why he decided to learn to code, but I wanted to chat with some of our students to see why they took the plunge and decided to join a coding bootcamp. 
First up, I talked with Ros who, at the time of interview, was on the second week of her course.
What were you doing before starting The Developer Pathway coding bootcamp?
I work at the University of Manchester Library, they've really helped me to get onto this course. I run something called Digi lab, getting people using technology through events and workshops. I also run a code club, and I got really fed up of having to direct people to other facilitators when they needed help. I decided I want to be able to help them myself.
What got you interested in coding?
I used to make my own websites when I was young and when I didn't get onto the course I wanted at uni, it just kind of fell by the wayside. I've always had an interest in coding, but I've never had the opportunity to sit down and learn, especially not for three months solid!
Why did you choose Northcoders?
I've had a couple of friends who used to work here, and they demonstrated some stuff at a Digi-lab event to promote Northcoders to the students at Manchester Uni. I knew it was a good programme; I'd heard from them and from other people that it was a well-respected and well-rounded company, so I really wanted to come and give it a go.
What has it been like studying here?
I was expecting the first week to be intense, so when it was I just had to remind myself, 'It's supposed to be like this. Everyone said it would be intense, that's what's supposed to happen!'. It has been difficult but I'm really enjoying it and I really like the people I'm working with! Yeah, it is a lot to get used to because I haven't really sat down to learn a specific skill set for a long time, but there's a lot of support and I enjoy it!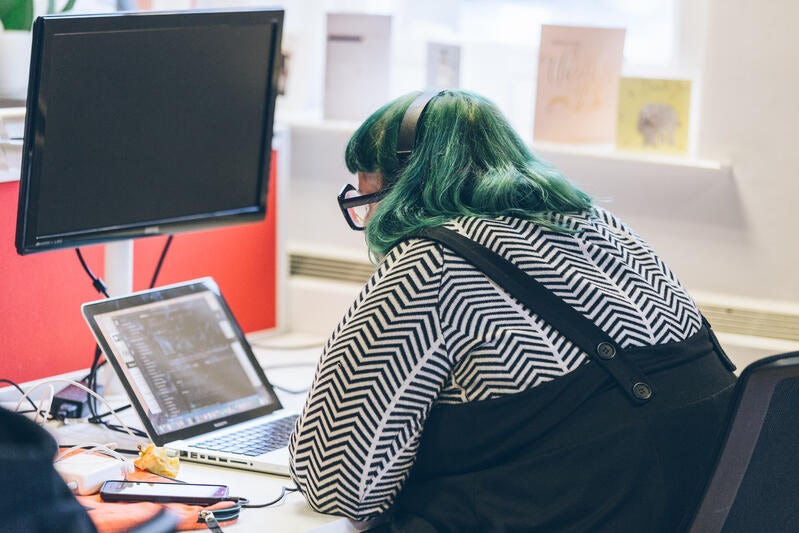 What do you want to do after Northcoders?
I'd like to use the skills I develop here to make programmes at the university and to help people learn how to code. A lot of the people we get at code clubs aren't sure why they want to learn how to code. There's a whole kind of atmosphere around upskilling and learning new things, and coding is a big part of that. People come along and have absolutely no idea where to start, so I'm really going to enjoy pointing them in the right direction!
Meet our students
I hope you enjoyed this quick look into Ros' story! There are lots of very interesting people learning code and we would love for you to get to know them all. If you enjoyed this you can look forward to more interviews with our students soon! Interested in learning to code? Find out more about Northcoders' award-winning coding bootcamps in Manchester and Leeds.