Bootcamp Life
Meet the Team: Maddison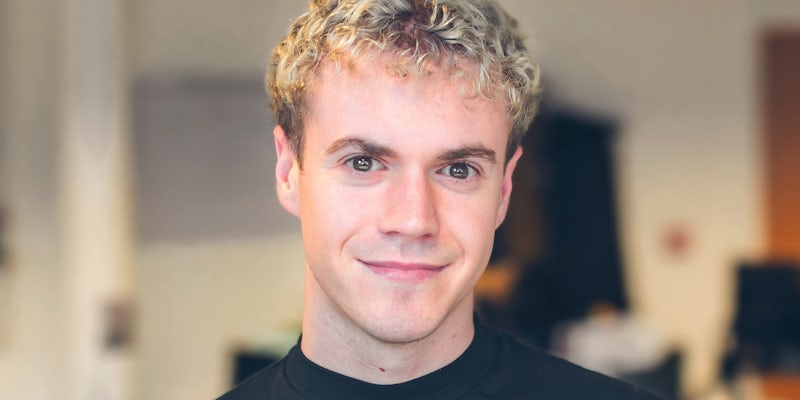 In our latest post in our Meet the Team series, we meet one of the first people you'll likely speak to when you apply to Northcoders – our Onboarding Manager, Maddison Griffiths. Get to know Maddison, what he loves about his job and what he does outside of it!
How long have you been with Northcoders?
I've been at Northcoders for one year and a half now – but I almost can't remember a time before being part of the team! It's been a very busy time, with lots of exciting stuff happening.
What do you do at Northcoders?
My job as the Onboarding Manager is to help people through the application process and ultimately get a place on our courses – and help our Onboarding Mentors to do the same. I'm here to explain everything from how we can help you find a job at the end to navigating our finance options, and I can point you in the direction of somebody who can help with your coding problems too.
What do you love most about your job?
The thing I love most about my job is telling people they've been accepted onto the course – it's such a wonderful moment as people are so excited about starting a new career and after a fun couple of weeks getting started with code, it's amazing to see their confidence grow. Perhaps the other thing I love just as much is seeing the people I help onto the course graduate with skills they didn't have a few months ago. It makes me proud to see where they used to be, just starting off on their journey, to now!
Do you have any advice for someone who wants to learn to code but isn't sure where to get started?
I'd try a few different places and resources, such as looking at free coding resources online and talking to other like minded people. Also, everyone learns differently so don't just stick with the first place you found which helps you learn - Spend a couple hours on a few different ones, and pick your favourite.
Finish this sentence: When I'm not working at Northcoders I'm...
Meeting friends and keeping active.
What makes you happy? 
Sunshine and plants.
What would you say to someone who is thinking about a new career but not sure whether to make the leap?
My best advice would be to try it out first and see if you like it! Take it step by step and don't rush anything, no matter how much you plan something out there's always going to be bumps along the way, but if it's something you really enjoy just keep going and don't give up. When you apply to Northcoders, we'll give you all of the resources you need (for free, of course) to help you get started and discover whether coding is something you'll enjoy.
Ready to apply to Northcoders? Apply for our remote courses or to our in-person coding bootcamp!