Bootcamp Life
My First Venture Into Coding and Becoming a Northcoder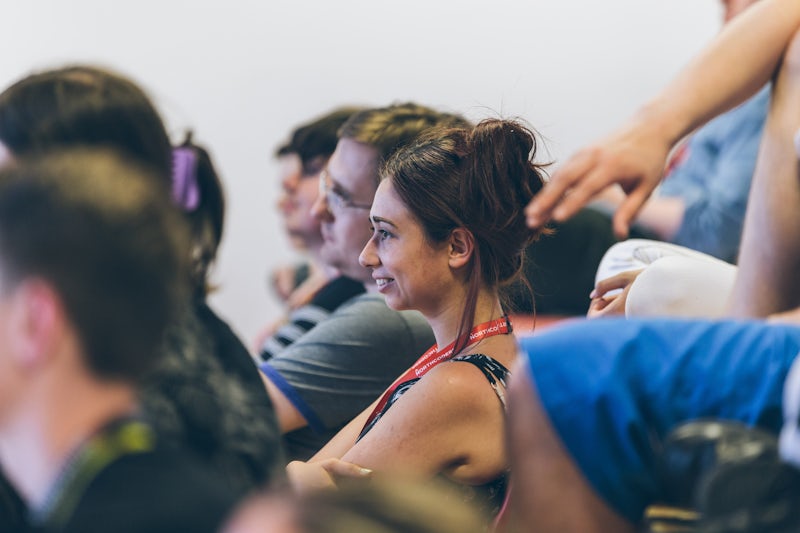 Vel is a student on Northcoders' coding bootcamp,The Developer Pathway! 
Just over a year ago I left my job in customer services having reached a low point in my life, feeling dissatisfied and confused as to what to do next. I decided to go through a career change and looked into coding, amongst other things, and quickly realised my perception of it was quite wrong — I imagined coding being boring and repetitive, that it required a degree in Computer Science and that it was, for the most part, for men.
A refreshing change
Whilst coding is structured, I found it was by no means rigid or boring. On the contrary, it was refreshing to work with something logical, where the same action leads to the same result. It made sense, which was the complete opposite to my previous employment. Companies in the technology sector as a whole have also become increasingly more self-aware over the past decade of the gender gap and have been taking continuous steps to be more inclusive.
I quickly realised coding was the right thing for me.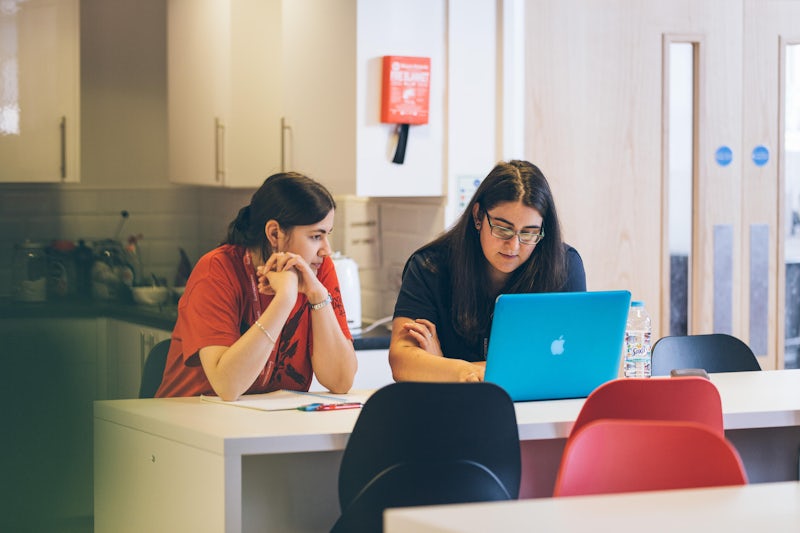 As I delved a little bit deeper, I was overwhelmed by the amount of information available. I started with Codecademy and moved on to freeCodeCamp, did courses on Lynda.com and Udemy, and followed YouTube tutorials. Even my Facebook adds changed to show me hundreds of other platforms where I could purchase a course at a bargain rate. I was cramming information in my brain at random, choosing what sounded cool or looked fun and, whilst I was making good progress for someone who hadn't written a line of code just a few months past, I realised the lack of a structured path to follow was hindering my learning. I lacked people to discuss both the good and the bad parts of coding, and I missed being part of a community.
No regrets
In February this year I attended Leeds Digital Careers Fair where Northcoders had a stand. I spoke to Lou, and her enthusiasm was contagious. We spoke at length about what they do and teach, the help they provide to find a job and the community they create. When I went home, I checked train times, prices, spoke to my mum and partner and signed up. I went for a taster session later in the month, and was even more eager to start.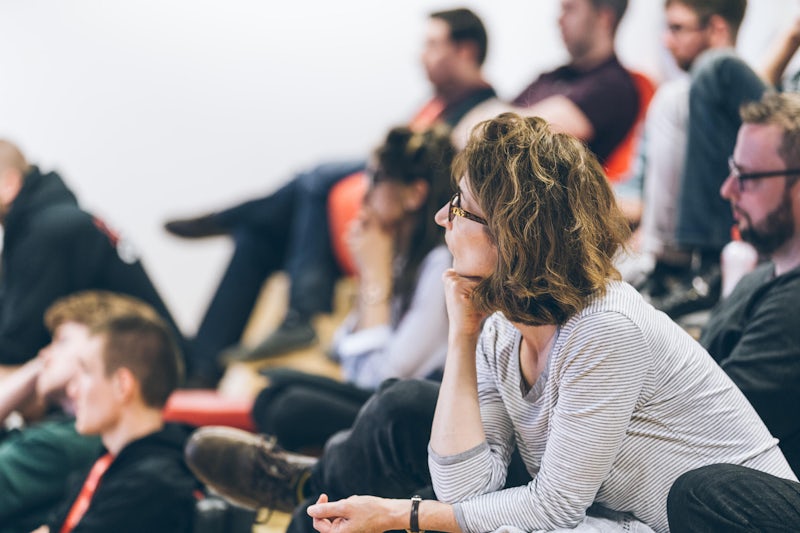 I have not regretted signing up once. Northcoders has been everything University should have been and wasn't — intense, collaborative, encouraging, immersive, relevant. Whilst in my previous job the sentences I heard most often were 'I can't be asked' or 'Same shit, different day/week/month/year', now I heard things like 'Let's try it' and 'You can definitely do it that way, or you can try this instead'. There is a sense of play to coding, where making a mistake does not bring the end of the world, and Northcoders capitalise on this. My lecturers' enthusiasm is apparent, and the other students are just as eager to learn as I am. Being surrounded by like-minded people has been great to keep me motivated. This is not to say learning at Northcoders is easy — it's hard work, but it is also satisfying and I'm always looking forward to the next day of learning and coding.
Part of a growing community
I am now two months into my journey on The Developer Pathway, and I am excited for my upcoming final project. Taking up a career in programming was a big step, which has brought a positive change in my mindset — I can proudly say I love what I'm doing and whilst making mistakes is inevitable, I can see my hard work paying off. I feel part of a growing community, which is always there to lend a hand and I'd like to think I'm widening the path for more women to join the world of tech.
This post was originally published on Vel's Medium blog. Follow her and give her some love! You can also follow Vel on Twitter.