Tech Education
Nine Things Every Webpage on Your Site Should Have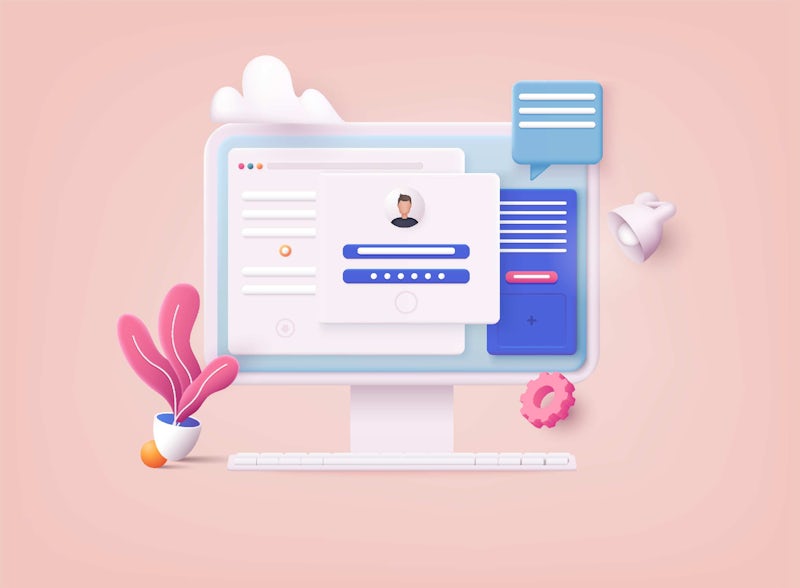 Good website design is absolutely essential for businesses in virtually every industry there is. Without clear, crisp web pages that are built by professional coders and developers, users will simply go elsewhere. In a world where attention spans last seconds, your web page must be impactful enough to keep your target audience on that page long enough so that they convert from visitor to buyer.
The team at Manchester-based digital marketing and SEO agency Embryo have designed websites for hundreds of businesses and they know a thing or two about web pages. In this blog, they are going to break down nine essential elements that every web page needs.
From the more technical, back-end aspects that would need to be coded in by web developers to the flashier, more cosmetic aspects that attract the user's eye - there are hundreds of things that need to be on a web page.
In this blog however, the search engine optimisation (SEO) team at Embryo has distilled it down to the top nine elements to keep things simple.
Nine Things Every Page On Your Website Should Have
A Headline/H1 Tag That Gets to the Point
Among other things, an H1 tag which is the main headline of your page should feature your target keyword and be eye-catching. Amongst other things, your headline is the first thing users see when they land on your site. The headline should convey what the page is and be short, crucially. Keep it under five words if possible.
Above the Fold Calls to Action
Users hate scrolling. That's not exactly news to anyone but it's worth reiterating. As a result, you need to have calls to action - 'Get in touch', 'Contact us', 'Email us now' for example - at the top of the above, above the fold. You want them in plain sight and be visible to the user without them having to scroll down below the fold.
You don't want to miss out on customers because you didn't add a simple call to action button below your title or at the very top of your page.
Featured Images or Videos That Make an Impact
The text on your web page is nothing if it's not backed up with eye-catching visuals - be they videos or images. If you're a business or someone who wants to sell goods or services the media you use on your web pages will humanise things and provide an important connection between you and your customers.
Keep in mind that the more videos your website has the slower it'll be overall so don't go wild with the videos, have them on the most important pages of your site - the ones that bring you the most revenue.
Proof of Credentials - Reviews, Awards, and Companies You Work With
Third-party credentials that are clearly displayed, again, above the fold, are a great way of immediately instilling trust with users who land on your page.
Put yourself in the shoes of the customer - would you trust a website that clearly displayed their hundreds of 4-5 star reviews on Trustpilot and recent award wins or a site that has none of those elements?
For B2B businesses, in particular, showing which businesses you currently work with not only increases trust but it allows prospective customers to see which industries you have experience in.
Offer Something for Free
Creating high-quality assets and content that might be filled with information that's worth thousands of pounds, and giving it away for 'free', is a handy way of growing your lead base and ensuring your pages are converting audience into leads as well as sales.
These assets are great for B2B companies who may not be able to immediately sell their products and services to other businesses. As well as showcasing your business's knowledge and insight, your high-quality content can be a good data capture tool. Simply ask people to provide their email addresses in order to get the report, infographic, or asset. You can then follow up with those people after a few days.
Answer Commonly Asked Questions That Are Relevant to the Page
Adding value to a page in order to make it more effective can be done in many ways. One great way is by doing some keyword research, around the main term you want to rank for, to find some questions and answer them with depth and insight.
For instance, if you're selling bathroom tiles, you might want to look to answer regularly searched questions on a particular product page such as:
●      'How to clean bathroom tiles?'
●      'How to remove bathroom tiles?'
●      'What colour goes with cream bathroom tiles?'
Not only are you providing free, useful content for users and ensuring they are remembered by you, but you're also helping your overall SEO efforts.
Breadcrumbs at the Top of Your Page
Breadcrumbs are a feature found at the top of well-designed pages that show you what page you're on, and the pages you went through to get there.
These breadcrumbs are handy for users but their real impact comes in the back end of your site when Google indexes it. Baking breadcrumbs into your site makes it easier for the spiders that index your pages to understand what X page is in relation to Y page. Site structure is a great ranking factor as it shows your website has been built professionally with good intentions behind it.
Link to Relevant Pages
Creating one web page that has no relation to others on your site isn't going to be as impactful as one that features links to relevant pages. As well as keeping users on your site for longer, linking to other pages is another great way to contextualise X page with Y page and will help search engines understand what keywords to rank that page for. This is vital if you want this page to be found by users which you do, presumably.
Put Contact Information Front and Centre
Above everything else, you want people to be able to ring you if they are interested in buying what you're selling. This is pretty fundamental. You can have all the fancy lead tracking capabilities in the world, but if you don't have a phone number and email address immediately visible above that fold then you're almost certainly going to miss out on business.
Having contact information can be as simple as typing it out so it's visible or as complex as having a developer create custom buttons that allow users to click on the phone number and/or email address and be directed to an email platform or internet-enabled phone service.
To learn more about coding head over to Northcoder's course page, check out Embryo's site if you're after digital marketing campaigns that drive revenue.
About The Author
Charlie Meyler is the Content and Marketing Executive at Embryo and has been for the last two years. He has 5 years experience in digital marketing.