General
Northcoders Celebrates 500 Graduates!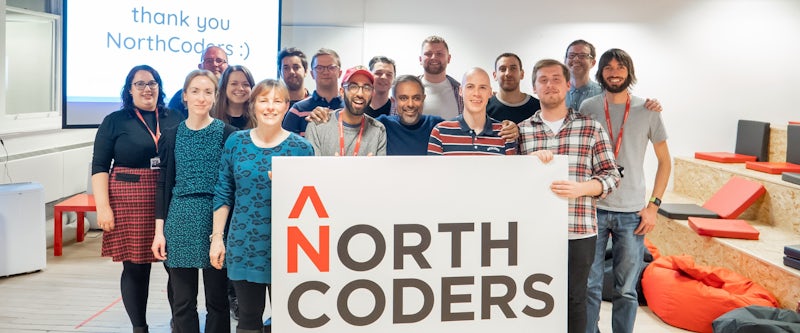 Our last graduation showcase in Manchester was extra special, as we celebrated our 500th graduate!
We're so proud of everything our graduates have achieved. After nearly four years of changing people's lives through teaching them how to code, we're still blown away by what people can achieve when they put their minds to it.
Seeing what the three project groups had created after just 12 weeks with us was incredible. From using AR to see iconic Manchester music venues through history, to building air quality monitors using complex hardware, and connecting travellers from all over the world to explore together. We're excited to continue helping them grow and find them a career somewhere they'll love.
We're so proud of each and every person who graduated since we started in 2016. Today, the standards of their presentations and final projects has never been higher. We would like to say a huge "thank you!" to each and every one of our students — your passion, hard work and help to grow our community does not go unnoticed.