General
Our Prices Are Rising in 2020. Here's Why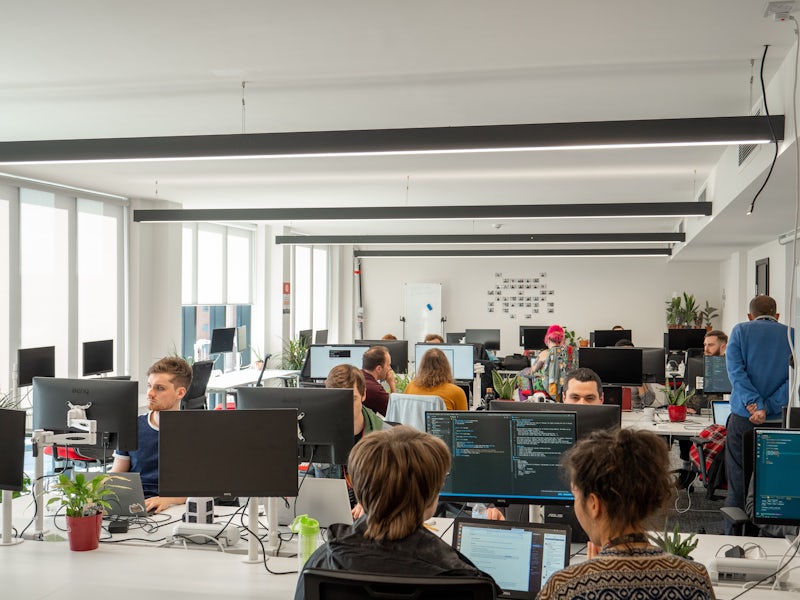 The prices of our Developer Pathway coding bootcamps in both Manchester and Leeds starting from the 1st January 2020 will be rising from £6,000 to £7,200. All of our prices include VAT, and have no hidden costs.
That means that the cost of our courses for students starting our courses on or after the 1st January 2020 will be £7,200.
The price of courses starting in 2019 will still be £6,000.
Below, we answer some of the most important questions you might have.
Why are you increasing the price?
Since our very first bootcamp in 2016, Northcoders has never increased the price of its coding bootcamps.
As you would expect from an industry-leading and multi-award-winning tech school, we have spent the last few years tirelessly and meticulously fine-tuning every aspect of our courses, and we continue to do so. Today, 97% of students can expect to find work within 4 weeks (a far cry from the 12 weeks it would have taken on average in 2016), earning average starting salaries of £24-£25,000 that exceed that which you might expect to earn as a typical junior software developer.
In other words, our students can expect to find higher paying work, faster, than students of any other coding school in the UK.
But if we carry on charging the price we started with in 2016, we'd have to start compromising on quality.
And we'll never do that.
Here are just a few of the things that we refuse to compromise on, which all factor into our decision to increase the price to ensure that we don't have to:
Continued support to find you work – fast. Being out of work costs you money. Our graduates can usually expect to find work within 4 weeks, and we want to continue to make the resources available that we need to keep it that way (or make it even better!)
Enabling students to learn at their own pace. Everyone learns at different paces, and that's why we launched the Developer Pathway. The course is broken up into sections, or blocks. If you need more time to understand how to put what you've learned into practice, any block can be repeated with bespoke support and at no additional cost. This means that by the time you graduate, you're genuinely ready for your first job in tech, with no hidden costs.
The range of jobs available to you when you graduate. With a fast-growing network of over 100 companies who work with us and hire our graduates, ensuring we're growing our network with companies that we trust, keeping up to date with their needs and the jobs they're hiring for is crucial. There's no other way of making sure you find a fulfilling and rewarding job you'll genuinely enjoy.
The number of tutors available to help you. At present there is at least one tutor for every seven students, many of whom have specialist knowledge. Having experienced tutors available throughout the day is vital for helping you get the best possible start to your coding career.
The way our curriculum teaches the skills companies want. We have sophisticated feedback loops with businesses from across the North. We can make changes to our curriculum based on their feedback, to make sure we're teaching the skills businesses want, in as little as three weeks. We wouldn't have this any other way – and with a growing network of companies, this is a bigger job than ever.
Continued coding training, even after you've started work. We've been working hard with local businesses to roll out a continued training programme which companies can enrol our graduates onto. One of the best things about tech is that you never stop learning and growing. Why should our courses stop once you've found work?
We exist to make a career in tech possible for as many people as we can. So, as you can imagine, increasing the price of our courses is something we have been putting off for a very long time.
But at Northcoders, our goal will always be to offer every one of our students the absolute best start to their career in tech, and to help them find a fulfilling and rewarding job, fast, without exception and without compromise.
Can I get finance for your courses?
Yes. You may have noticed that over the last year we have introduced two new finance options to ensure that as many of you as possible can access our courses. We'll continue to work with them to help our students change career!
You can find out more about our finance options here.
What if I apply for an earlier date, but end up starting in 2020?
If you apply for a course starting in 2019, but end up starting in 2020 (for example because the 2019 courses fill up before you confirm your place, or you need to defer your place for some reason), you'll need to pay the fees listed for that particular start date.
I have a question or concern. Who can I talk to?
You can send us a message or call us on Monday – Friday between 9am and 5am on 0161 660 320 in Manchester or 0113 479 0275 in Leeds.