Tech Education
Should I Learn to Code?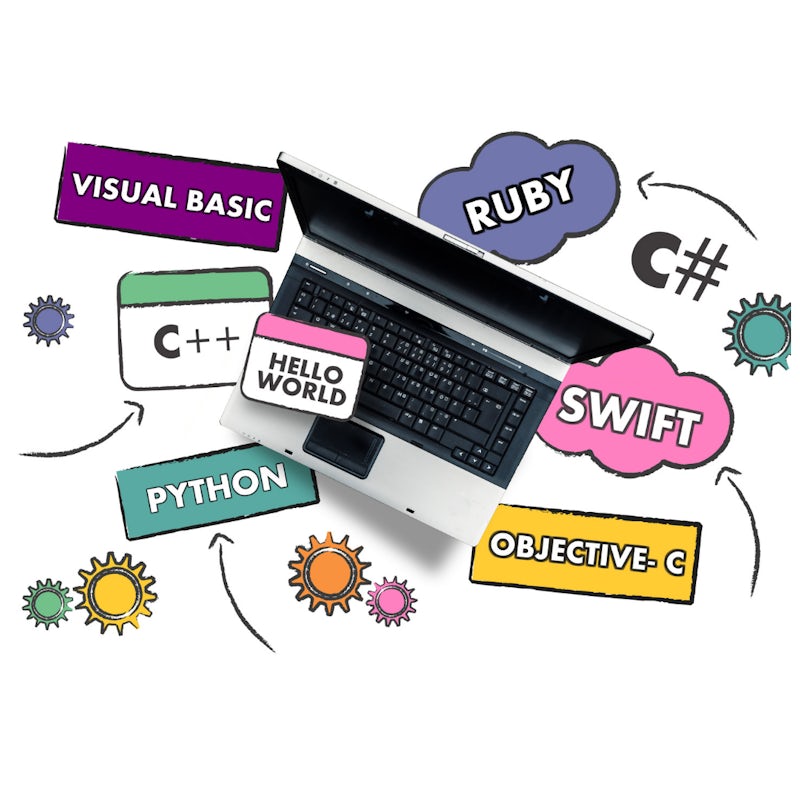 The world today is becoming more tech-driven. For example, coding is becoming a must-know for professionals in the technology industry. You may be wondering if you also have the attitude and aptitude to learn to code. Here are some reasons why it is an awesome experience with so many vital skills and opportunities.
It Can Take Your Career to New Heights
"Everybody should learn to program a computer because it teaches you how to think." - Steve Jobs
Learning to code can open up a world of new options, whether it's moving up, taking on exciting new projects, or making a shift in the work you're doing. Coding accelerates careers in all sorts of professions. It's a skill that can make an unemployed person employable, broadens career options or enables you to expand your hobby.
Versatility
Another critical aspect of software development is the versatility of the role. Versatility applies to several things: from the range of different companies to the number of roles within those companies and the tasks and actions you can perform. As a sector, there aren't many that are as versatile as coding and tech; it can open doors into different sectors — from healthcare to the civil service.
For your roles and responsibilities, you could find yourself working on the front or backend of a website or app, resolving API issues and much, much more.
Rewarding
Software development can be very rewarding. There may be expected challenges but overall the many positives outweigh the minor negatives, for instance the ​​varied work structure with a huge variety of projects, both large and small.
Coding allows you to build anything you want; you can also design and release an app, launch a website and many more amazing things!
The skills you end up with are transferable, too. Building and implementing a standard set of algorithms will enable you to become more adept at answering problem-solving-type questions.
You'll improve your logical thinking.
"Whether you want to uncover the secrets of the universe, or you just want to pursue a career in the 21st century, basic computer programming is an essential skill to learn." Stephen Hawking 
To code, you need to order your thoughts in a simple, logical, structured way. This thought process will improve your reasoning and problem-solving skills. You'll suddenly find that you see problems in a whole new way, and logical solutions will become more easily apparent in your workplace and in life in general.
If you are really wanting to get started but are not sure where to look, free resources like codeacademy are good places to start. 
Language of the future
"I think it's fair to say that personal computers have become the most empowering tool we've ever created. They're tools of communication, they're tools of creativity, and they can be shaped by their user." - Bill Gates
With so many connected devices in use across the world such as mobile devices, tablets and smart watches, it makes sense to try and understand the languages our devices "speak". Coding can now almost be seen as a foreign language that can be taught in schools in the same way French, Spanish and English is. 
Clever businesses can also show a dedication to upskilling their existing workforce and tackling the skills gap through personalised training and the encouragement of lifelong learning. Not only will employees be thankful for the job security it provides, they'll become a hugely valuable resource for your team, now and in the future. At Northcoders we offer businesses the ability for upskilling with our programmes. You are able to fast-track individuals, equipping them with the attributes of those in professional level roles within 12-months.
You love problem-solving
If you are a keen problem solver then good news! At the beginning, learning how to code usually involves solving small problems, even building larger grand scale applications is essentially solving lots of smaller issues. 
How do you know if you like problem-solving? Well, think about how you feel when you play a strategy game, solve a crossword, or try to solve a logic puzzle. If you enjoy using your brain in that way then you might enjoy programming.
Digital skills gap
A March 2021 report by the Learning & Work Institute highlighted a gap in digital skills provision as they published new research into the UK's digital skills market. 
The research shows that 60% of businesses believe that their reliance on advanced digital skills is set to increase over the next five years, while 88% of young people realise that their digital skills will be essential for their careers.
However, while employer demand for digital skills is set to continue to grow, under half of UK employers (48%) believe that young people are leaving full-time education with sufficient advanced digital skills and 76% of businesses believe that a lack of digital skills would hit their profitability.
Coding and the tech industry is vital for the UK in 2021 and for the future in the aftermath of the COVID pandemic. Northcoders in particular can help businesses with our Reskill, Upskill and Hire To Train programmes*, as well as bootcamps for aspiring coders, Northcoders isn't just a coding school. We're a diverse digital community with a mission to change lives for the better. 
*Apprenticeships are delivered by our sister company, Northcoders TechEd Ltd which is the trading name of Taylor Made Training (NW) Ltd – UKPRN: 10036956.