Tech Education
How Northcoders Will Help You Become a Software Engineer, Without a Degree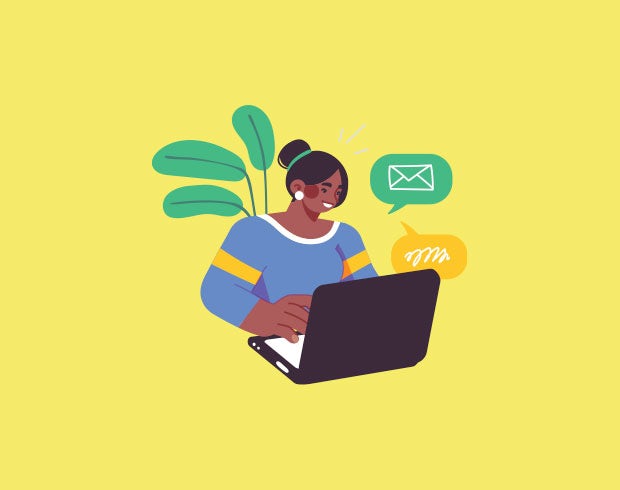 The UK economy has a skill shortage of qualified coders. According to the ONS, the last decade has seen the number of software engineers working in England increase by a whopping 51%. Even with this sizable increase, the demand for coders is growing even faster and businesses struggle to attract and retain talented coders. With this trend showing no sign of slowing; is now the perfect time for anyone with a creative and logical mindset to consider a role as a software engineer?
When choosing our educational path for a high-paying tech job, the road ahead can seem mired with obstacles, self-doubt and confusion. We find ourselves stuck, with seemingly unanswerable questions: Which institution provides the best teaching tailored to my needs? Does studying give me enough real-world experience? What happens if things go wrong? For many, it can be commonplace to feel a sense of imposter syndrome when undertaking a new position or studying tenure. 'The International Journal of Behavioural Science', noted that approximately 70% of the population experience imposter phenomenon at some point in their lives, suggesting while we may succumb to internalised notions of ourselves as, 'intellectual frauds', we are often significantly more capable than we might be willing to accept. Taking the next step is often scary, but as the old saying goes, 'Your comfort zone is a beautiful place, but nothing ever grows there.'
Can You Get a High-Paying Job in Tech Without A Degree?
In short, the answer is a resounding, 'Yes'! In 2022, CodinGame, ran a survey interviewing 14,000 engineers from 131 countries and reported that more than 1 in 3 engineers didn't learn their coding skills from uni.
With that in mind, let's look a little deeper into how Northcoders can help you land a high-paying Job in Tech without a degree…
Reputable Coding Bootcamp
Northcoders is an industry-renowned tech company, which offers an intensive 13-week coding Bootcamp that tutors beginners to code in Javascript, the most popular language for engineers to use (according to SlashData 2022), which is highly coveted in the industry. The course is focused on programming principles and giving people the tools to teach themselves, meaning that approximately 50% of grads are able to code in other languages alongside Javascript.
The accredited Bootcamp is well regarded and has been awarded many notable industry accolades (including; winning Digital and Tech Company of the Year at the ninth annual City of Manchester Business Awards, Chamber's business awards, and Business of the Year award.) So, while Northcoders might be a newer educational option, they are quickly gaining notoriety for excellent tutoring and a compassionate company ethos. Not to mention that Northcoders is the UK's leading coding Bootcamp for graduate outcomes. In other words, the proof is in the pudding…
Duration Of Bootcamp Course
Coding courses, via the traditional University route, usually take a commitment of 3 years to complete. While undertaking a degree has many benefits and is by no means redundant in the academic stratosphere, it may no longer be the perfect fit for the aspiring contemporary Engineer. With rising tuition fees and increasing demands on time, it's important to consider alternatives to what has been historically considered the traditional way of learning to code to ensure you're getting the most out of the time you put in.
Software Engineering degrees on average are delivered over 3 years, meaning that when you leave education and are thrust into the job hunting world, you may be unprepared for the rapid change in technology that has raced by while you've been studying. Northcoders' Bootcamp is formulated to deliver everything you need to know, fast. When you enter the workforce, you're primed with the most industry-relevant knowledge from the get-go, with no opportunity to be left behind.
Tech Bootcamp Hubs In A Variety Of Locations
Study remotely? Or from one of the many hubs, all while being guaranteed the same excellent level of education. Find Northcoder Hubs across the North of England: In the heart of Manchester, Leeds, Birmingham and Newcastle Upon-Tyne. This approach is optimised to support all learners from any walk of life; your quality of education should not be dependent on the postal code.
Coding Entry Level
If that wasn't enough, unlike University, Northcoders don't ask for UCAS points or expect you to have certain grades from school. It's more about the personal journey you've taken and your passion and aptitude for picking up coding.
Life is a series of peaks and troughs, sometimes we are up and then by fluke we find ourselves down. It's been said that while extenuating circumstances often appear to happen to us; leaving us feeling frustrated and lost, we are often in the driving seat regarding what happens next. So, there's no need to feel disparaged when applying, Northcoders value grit not grades.
Instead, take your time learning the ropes for the entry challenge. Many people are concerned about the involvement of Maths knowledge, but fear not, it's far more critical to be a logical thinker and have some basic maths knowledge, and bring along your laptop to the sessions.
People who commit to Northcoders Bootcamps range greatly; from college leavers who have never had a job before to pensioners who've worked in several positions. Whatever your previous role, be it, Hairdresser,  Full-Time Mum, Casino Croupier, High-End Butcher, or Barista, Northcoders can help you realise your dream role in a high-paying tech job. In other words, you don't have to look a certain way to be a Northcoders, it's a diverse, inclusive environment that celebrates and acknowledges potency in your abilities and interests.
Free Scholarships For England Applicants
A University coding course, will on average saddle a graduate with £37,000 worth of debt, in tuition fees alone! An astronomical large financial investment is expected from the student. Alas, there are hidden losses too, by taking the university route, an engineer could lose out on 3 years in a salaried position. Whereas graduating from Northcoders in under 4 months means you could be earning £21k after graduating but rise to £64k for an experienced engineer, with an average wage of £31k. That's potentially an extra £77500 earnt, in the same time it takes to study for an undergraduate degree.
With the increase in living costs and inflation rising to a 40-year high of 9.4%, more than ever, managing finances is on everyone's minds.
This year, Northcoders introduced nationwide access to their 13-week intensive Bootcamp, alongside access to renewed Governmental funding from the Department of Education, which after passing our entry challenge, can reduce Northcoders' one-time course fee of £8500 to absolutely nothing.
Bespoke Student and Graduate Support
After being taught by a selection of savvy tutors and your mentor for 13 weeks you'll be ready to take the next step into your new well-paid tech job.
The in-house team of friendly Career Development Experts will support you as you progress through the programme, with one-to-one C.V aid and advice to support you into your perfect role. It's essential to Northcoders that you bag your dream role at the end of the course, it's not enough to only teach you what you need to know, but also to support you into that role as part of the package. 94% of graduates land a software engineering role at the end of the course. Whereas only 72% of Computer Science graduates from U.K universities, bag themselves a job after 5 years.
There are a plethora of exciting, networking opportunities such as the, 'Match Me If You Can' event. This bespoke graduate support system is optimised to facilitate direct contact between recent Northcoders graduates and Northcoders hiring partners, such as Global Logic, Sage, FlowMotion and MadeTech. This allows you to gain a greater understanding of who you could be working with at the end of your course. These synergised programmes are perfect for anyone wanting to gain clarity of the industry landscape, making you feel as secure and focused in your time as a student.  
Northcoders Alumni are always welcome to get in touch if they have any questions or issues after graduating; 'Once a Northcoder, always a Northcoder.'
How do employers view Northcoders Bootcamps?
According to Indeed.com, 84% of employers believe coding Bootcamp graduates are, "Just as prepared/more prepared and likely/more likely to be high performers as candidates with computer science degrees". (You can check out the facts and figures here.) Meanwhile, Burning Glass, an institute that utilises 'Data-driven research and practice for the future of work and of workers, reported that, as of 2017, only 25% of IT and Programming job listings ask for a degree in Computer Science, and that, "While computer science skills are important across a range of jobs, the same is not true for computer science degrees. Relatively few of the opportunities in these job categories specifically request a computer science degree…Therefore, students and job seekers looking to get ahead should seek opportunities to develop computer science skills through individual courses, online training, or real-world projects."  
This shifting paradigm is bolstered by the surge of individuals donning the completion of a coding Bootcamp to their C.V. Tech has come a long way since Ada Lovelace and as tech evolves at pace, so does the understanding of how to best deliver its curriculum to each new generation.
Evidently, in the age of Bootcamps, employers want to see a Software Engineer's portfolio, determination, and enthusiasm for the subject. Northcoders is tailored to tutor you on the essentials, to develop these skills through carefully planned lessons that maximise your readiness for your subsequent high-paying tech job. No messing around. Equally as important are Northcoders' excellent tech Industry connections, with hiring partners who highly regard graduates of Northcoders. Andrew Tebb, of Global Logic, had this to say during a regular networking event, which puts graduates in direct contact with future employers.  
"We specialise in product engineering, and one heavily emphasised is products developed by teams that look like the communities. The best products are delivered by diverse teams and Northcoders…they deliver those diversities, views, polarities of opinions, and different lived experiences. So for us, that's exactly what we are looking for. (Events like today and) Bodies like Northcoders are incredibly important."
How to Apply
By choosing Northcoders as your training provider you will have fuller pockets, and you will be catapulted, work-ready, into your new role with a sound understanding of coding and practical experience in web development using Javascript, and you don't even need a degree.
If you're ready to take the next step, simply follow the link and download the curriculum. Your new high-paying tech job awaits…