Tech Education
Study Now, Pay Later: Helping Women and Gender Minorities Get into Tech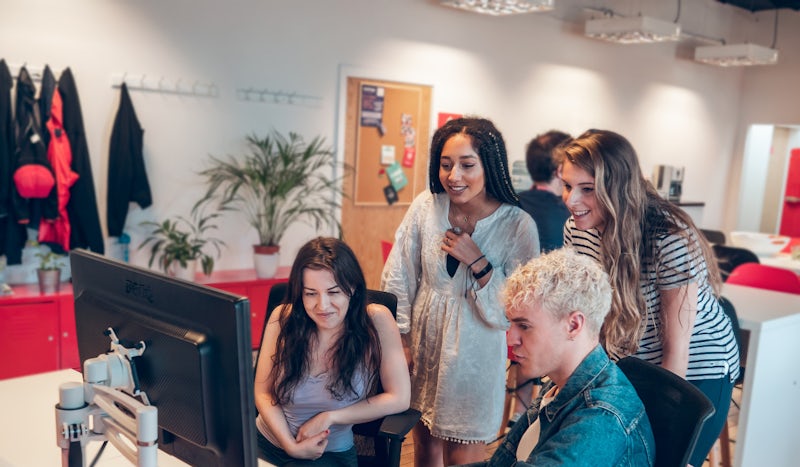 Did you know that women and people who belong to gender minorities are hugely underrepresented in tech? 
We think it's time something changed. 
That's why, as part of the Developing Diversity programme, we've launched our biggest gender diversity initiatives to date – the Study Now, Pay Later scheme.
What is the Study Now, Pay Later scheme?
The Study Now, Pay Later scheme has one aim: to help people from these underrepresented groups train for careers in software development. How? By removing the financial barrier of paying tuition fees upfront. 
Students using this scheme will be able to learn how to code at Northcoders and wait until they graduate and start earning a regular wage before beginning tuition repayments. This is also known as deferred tuition.
If you stop earning, you stop paying – and there's no penalty for this. While repayments may be linked to inflation, there's no interest.
We'll be awarding 20 deferred tuition places on our coding bootcamps starting in September, October and November 2019. Places will be available in Leeds and Manchester. 
Am I eligible to apply for Study Now, Pay Later?
To be considered for a place through the Study Now, Pay Later scheme you must:
Identify as a woman or belong to a gender minority (e.g. non-binary, transgender, intersex).
and
Be able to show us that you're committed to learning to code and finding work as a software developer in the North of England. 
Study Now. Pay Later
Do you want to train for a career in software development with Northcoders? Find out more about Study Now, Pay Later. Applications close on 23rd August 2019.