Recruitment and Hiring
The Developer Pathway. A Coding Education Like No Other
We're proud to have run a 12-week coding bootcamp very successfully for 2 years. 7 out of 10 of our graduates are in well-paid Junior Developer roles within 6 months of starting the course. Within a further 3 months, that rises to 9 out of 10, on average salaries of £25k in jobs that are fulfilling, and joining companies that simply don't hire you if you cannot demonstrate the technical skill and flair that they're looking for.
These are brilliant outcomes. But Northcoders are people, and people aren't statistics. Here at Northcoders two of our core values are that 'We deliver and make a difference' and 'It's personal and everybody matters'.
If we were content with delivering for the vast majority of students we work with, we'd probably leave it at that and carry on as we are. But that isn't us. Whilst the students who fly through the course and into work give us great highs, the students that struggle and take longer to do so are the ones we want to do more for. Every single member of our team cares about this. That's why they're part of our team.
We deliver & make a difference
"Nothing counts until it's done. As a group and as individuals we are passionate, principled and act according to our beliefs. But we're motivated most to use these to get stuff done, and to do good work for all, with an impact that can be measured".
It's personal and everybody matters
"We care about people and invest our time and our care to try and get the best outcomes for all those we work and collaborate with. There are no such things as one size fits all because we are all different, with different needs."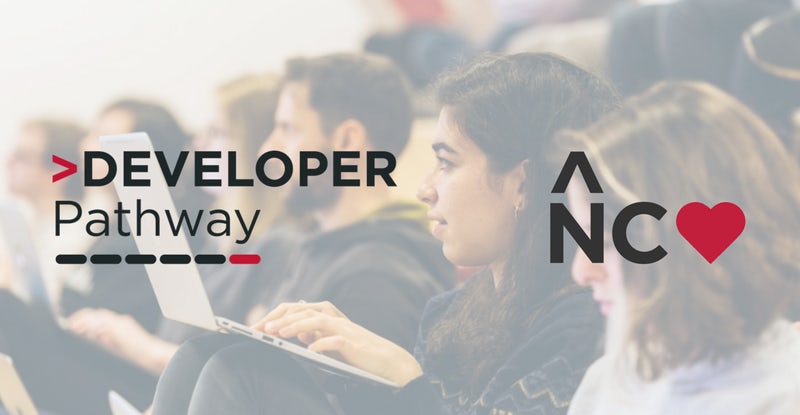 One thing you might notice is that 'for all' crops up a lot.
The Developer Pathway came about because our values matter to us, and we're continuously dedicated to finding better ways to support the 3 out of 10 students who aren't in work within 6 months of starting the course, whilst maintaining the same outcomes for all the others that are.
So, to those of you who've proven that you can do this if you have the right attitude and work ethic, but could have got there faster if there'd been a better way for you allowing you to work at a pace that better suited you, this is the better way. Your legacy.
Thank you for the lessons you taught us.