Tech Education
Applications for the ThoughtWorks Scholarship are open!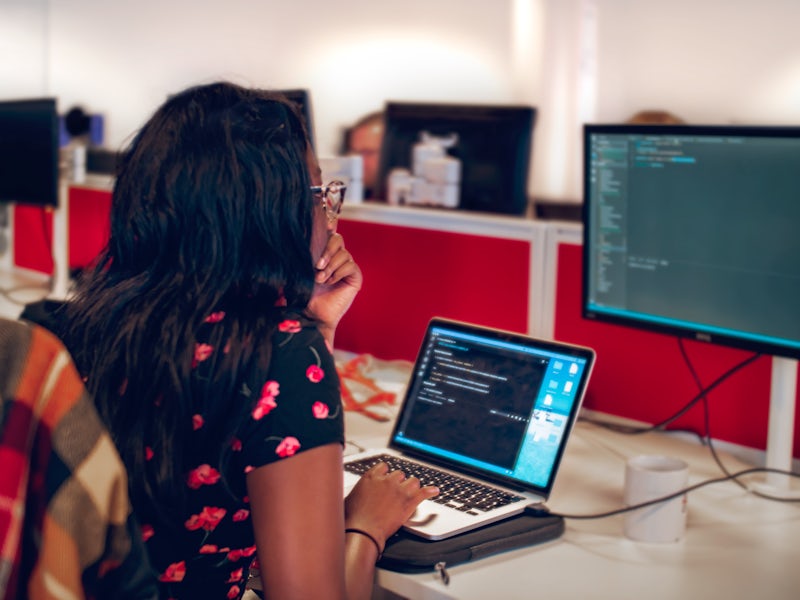 Today we have something really exciting to share.
For the last few months, we've been working with our friends at ThoughtWorks on a new scholarship programme to help underrepresented women and those belonging to gender minorities train for a career in the tech industry.
After lots of hard work, the time has finally come to announce that applications are officially open for The ThoughtWorks Scholarship.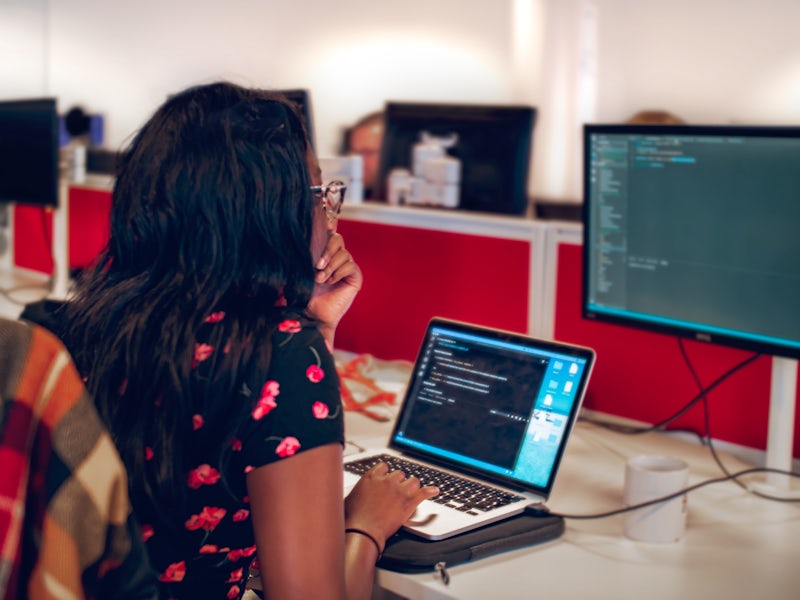 The ThoughtWorks Scholarship
We feel incredibly proud to be enabling ThoughtWorks to deliver this life-changing training opportunity.
ThoughtWorks recognise that there is a huge lack of diversity in tech and hopes to tackle this by offering four people a fully-funded place on one of our coding bootcamps in Leeds or Manchester.
All tuition fees will be covered and every scholarship will also include a bursary of £2,000 to help with living costs.
Thinking of applying? If your application is successful, we'll help support you in finding a job as a software developer after you've graduated. Plus, you'll also have the opportunity to interview for a position with ThoughtWorks!
Am I eligible?
Technology plays a huge part in our world and we believe it's crucial that the people creating this technology reflect the whole of society.
Given the well-publicised underrepresentation of women and gender minorities in tech, and as part of our ongoing commitment to tackling gender inequality in the industry, ThoughtWorks welcome applications from women and gender minorities, who are aged 18 or above. This includes non-binary, transgender and intersex individuals.
ThoughtWorks particularly welcome applications from those who have had limited access to education, are living with disabilities, identify as BAME and/or identify as LGBTQ+.
If you are not eligible for the ThoughtWorks Scholarship, find out more about other initiatives for women and gender minorities that we are currently running.
The ThoughtWorks Scholarship event
Want to find out more about the scholarship? Join us in Manchester on the 18th June for our Discover the ThoughtWorks Scholarship event where you'll have the opportunity to:
Hear more from ThoughtWorks about what the scholarship is and who it is for.
Learn more about the Northcoders course and the application process.
Learn more about what ThoughtWorks will be looking for.
Meet previous ThoughtWorks scholars, opportunity to ask questions and hear about their experiences.
How to apply
The application deadline is the 25th June. Successful applicants will be invited to sit the Northcoders Entry Challenge and ThoughtWorks interview in July 2019. You must be available to start the course in August-September 2019.
Find out more about the ThoughtWorks Scholarship and apply online.