Recruitment and Hiring
Top Tips to Ace a Job Interview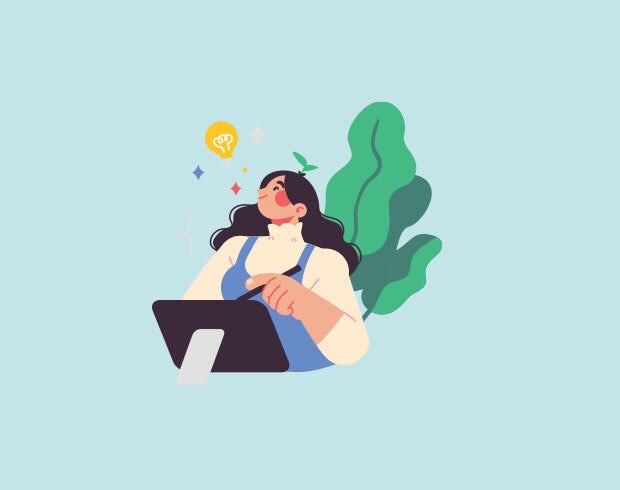 Interviews can seem daunting no matter how seasoned you are at them, especially when you are changing careers. However, being well prepared is often the key to acing them. Landing your first tech role after you graduate isn't just about having all the right skills; it's about being able to show them off too during the recruitment process. 
Thankfully, our Careers Team is always on hand to help you do your best, and they've compiled their top tips to help you ace a job interview.
Do some research
One of the most important tips for succeeding in any interview is to do your research on the company. Even a quick look at their website will give you some insight into the company culture, their latest work and, most importantly, some impressive talking points in your interview.
As part of your research, you should also ensure that you fully understand the job description. You can often find that the same title may equate to slightly different responsibilities at each company, and making sure that you are clear on the specific requirements ahead of time will give you more confidence heading into your interview.
Last but not least on the subject of research, don't be afraid of looking up the person/people you are interviewing with. Thanks to LinkedIn, you can find their position and how long they have been with the company, giving you some understanding of the kind of questions they may be asking you. For example, someone working in a tech role might be asking you very different questions from someone working in HR or the recruitment team.
Familiarise yourself with the tech stack 
If the tech stack used by the business is one that you're unfamiliar with, do some research beforehand and try your hand at some simple tasks with it. Remember that our Careers Team is always on hand to help so if you have any worries or questions, make sure you reach out to them.
Be ready to answer the technical questions
Much like our Entry Challenge, interviewers aren't just looking for you to complete the problems they set. What they are also looking for is how well you can explain your answers. To stand out from other candidates, make sure that you showcase your problem-solving skills by explaining your thought process.
Ask for more information when you need it
If you are asked a question that you aren't sure how to answer, always ask the interviewer if you need any further information or clarification. Not only will this help you give a better answer but it shows that you're not afraid to speak up and ask questions when you're unsure about something.
It's also perfectly acceptable to say you don't know the answer to a question. If this is the case, simply talk about how you would try to find the information you need if you encountered this problem in the workplace. You are not expected to know everything, but employers want to see that you are a proactive problem solver and wouldn't just sit on a problem if you encountered one after being hired. 
Let your soft skills shine too 
One of the key attributes that employers look for in addition to your technical capabilities is your soft skills. Businesses want to hire new employees who will also be a good cultural fit for their workplace. Your CV and interview should show off your transferable skills like communications and teamwork, just as much as your technical ones. 
Bring some questions of your own
It's always good to come prepared with questions of your own. Not only does it show that you have done some research into the business, it also signals that you are taking this opportunity seriously and already thinking of the next step. 
To get you started, here are some thought-provoking questions you can take with you to your next interview: 
How could I impress you in the first three months of the role?
What are the opportunities within the business for ongoing training and development?
What is the plan for the business in the next 5 years?
What can you tell me about the working culture?