Bootcamp Life
We're Moving to a New State-of-the-Art Manchester Campus!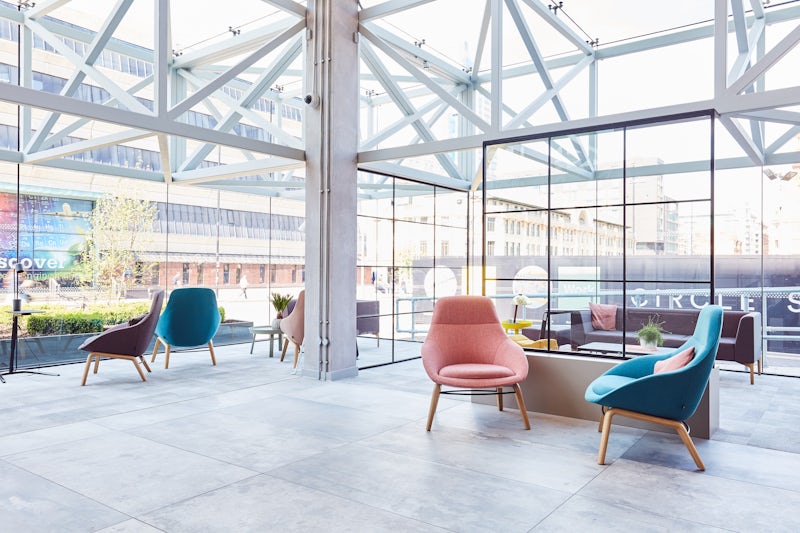 From January 2020, we'll be moving our Manchester campus to a new home at Manchester Technology Centre.
The new location for Northcoders Manchester is right in the heart of Manchester's Innovation Centre and is part of the extraordinary Circle Square development. It is less than a 5 minute walk from Oxford Road train station and right next to Manchester's vibrant retailer pop-up Hatch. 
Manchester Technology Centre has a rich history of innovation and was the former home of the BBC. Over the last year, this area has been transformed into a tech wonderland and we're really excited to become a part of it.
Our new campus will retain the character of our previous home at Federation House, while allowing us to give our students an even better experience with specially designed learning environments, custom collaborative spaces, and designated events spaces to allow us to hold even more of our legendary Lightning Talks, games nights and community events. 
Now the only question that remains is whether we can fit an arcade machine up the stairs… 
FAQs - Moving to Manchester Technology Centre 
When are you moving? 
We'll be moving to Manchester Technology Centre form 6th January 2020. 
I commute - how will I get there? 
Manchester Technology Centre is very close to Manchester Oxford Road train station, just a 4-5 minute walk. There are numerous bus stops nearby serving routes around the city. For the Metrolink, the closest stop is St Peter's Square, which is a 10 minute walk. Find out more here.
I have accessibility requirements. Will this move affect me?
Manchester Technology Centre is fully accessible. 
What facilities does it have? 
The building has showers, bike storage and breakout areas. It is in the city centre with great links to public transport, and right next door to the vibrant pop-up Hatch, with some incredible local retailers with some great options for lunch (and there's also a Tesco right next door!) 
We've designed our space carefully. As well as our learning environments, we have social areas, a kitchen (yes, with microwaves!) and a Quiet Room / Prayer Room available for people to use. 
If you have any questions, please get in touch or give us a call on 0161 660 3202. We look forward to welcoming you to our new campus in 2020!