Tech Education
We're Part of Creative England's CE50 2018!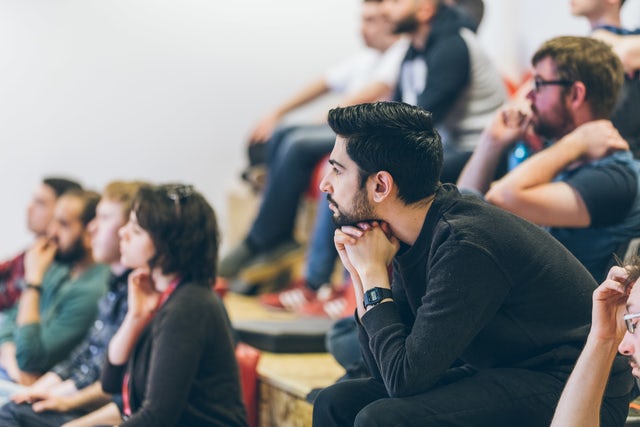 Creative England has announced its fourth annual CE50 report, revealing the Top 50 companies and individuals across film, television, gaming and digital media. And guess what? We made the list!
The CE50 list supports and champions creative industries and ventures in the regions outside of London, and we're very proud to be one of 22 companies in the North of England chosen for our "talent, ingenuity and ability to turn a bright idea into a commercial success."
Transforming the Digital Tech Sector
Following news of the announcement, Northcoders Co-Founder James Brooke said: "It has been an incredible year for Northcoders and we're seeing record employment rates. Being named in the CE50 is an honour and validates of all the hard work the team has put in to developing a truly innovative teaching model."
At the Forefront of Creativity
"This year's cohort highlights the move towards technology and creativity merging to create meaningful solutions to real-world problems, with many of the companies championing diversity, and giving a platform to unheard voices," said Caroline Norbury, CEO of Creative England.
"The people and businesses featured in this year's CE50 are at the very forefront of creativity. Through their work they produce the original ideas, the entertaining content and the innovations which make this country truly world-leading in the creative industries."
The companies featured in 2018's list were hand-picked hand-picked by Creative England and its regional partners, including The Growth Company in Greater Manchester, Cultivate Cornwall, Stoke City Council, NewcastleGateshead Initiative and Tech Nation.
Learn more about the ways in which Northcoders' coding bootcamps in Leeds and Manchester are transforming tech education in the North.