Tech Education
Why Do We Have An Entry Challenge?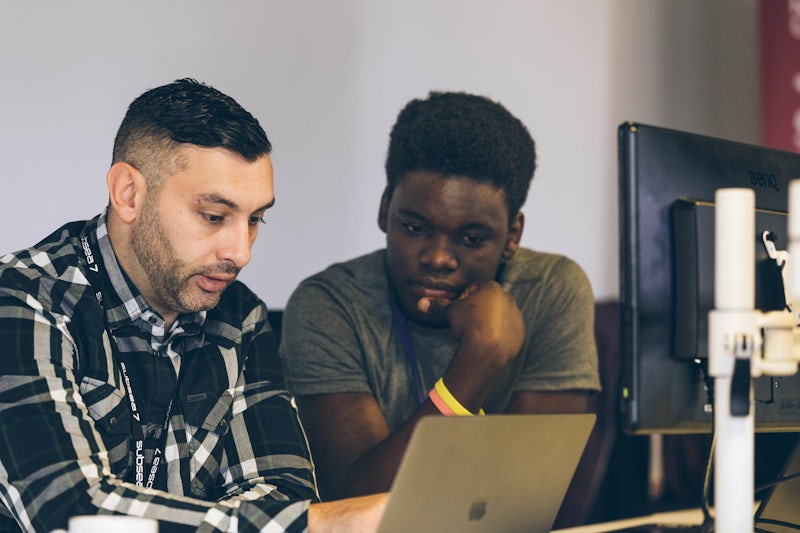 Part of the application process to Northcoders is to complete our Entry Challenge, which you can find out all about here.
The idea of an Entry Challenge can be initially daunting. And it's normal to be worried about passing the Entry Challenge. But you might be wondering – why do we have one at all?
TL;DR
Coming to a coding bootcamp is a big commitment. You owe it to yourself (and we do, too!) to make sure this is the right path for you. Thriving on the course requires a lot of time, money and effort. That's also how we make sure you're surrounded by committed, like-minded people, so we can create a community worth being a part of.
Four Reasons For Our Entry Challenge
1. You owe it to yourself
Going from no coding experience, to being a productive member of a development team in just a few months isn't a small task.
You might have noticed that, at the time of writing, 96% of our graduates found work as software developers. That's no coincidence. It's because we go to lengths to make sure that this career is right for our students before they make the commitment.
Giving you the chance to explore coding as part of our application process allows you to make an informed decision about whether it's something you can see yourself being passionate about. If you aren't enjoying it, you probably won't enjoy our bootcamp and you probably won't enjoy a career in tech. And if you're not enjoying it, you may not be successful.
Your duty to yourself is to ensure you enjoy learning to code and demonstrate the self-discipline required before you make any commitment of time and money
2) …And So Do We
We have a responsibility to ensure that if you make this investment in yourself, you'll get the results you're after. For most applicants, that means a career in software development; a job you'll enjoy and thrive in. We owe that to everyone who shares the Northcoders experience with you too.
If we don't do this, we're doing the community, reputation and extensive network of hiring partners we've worked hard for years on a disservice.
If we offer you a place, it's because we are confident you have a bright future in tech, and we can deliver what we promise.
3) Credibility with Companies
Ensuring that the people who come to our courses are well-suited to a career in tech means companies trust us when it comes to hiring. This means Northcoders enjoys a high level of credibility amongst Northern businesses (and across the UK – in 2018 we actually won the British Chamber of Commerce's national Business of the Year award!) 
In turn, this means you have the best possible prospects after you've graduated, with companies prioritising Northcoders graduates and understanding their value. We can use this reputation for excellence to ensure we only work with companies that can provide a great working environment and support structure for our graduates.
4) An Engaged Community
One of the best things about coding bootcamps is the community that comes with them. The unrivalled support, the social life, the opportunity to share knowledge, the camaraderie. Making sure everyone is passionate means we share the same goals and all get more out of the experience. And the support you get will be the kind you can only be found in large, engaged communities like ours. We're proud of that, and work hard to keep things like this!
Because we ensure that a career in tech is genuinely right for our students, you'll be surrounded by an enthusiastic, capable community of people every day you're on the course – and far beyond.
We don't just teach our students to code, we provide them with the tools, skills and experience to become exceptional developers.
Ready to apply? Start your application today!