Tech Education
Amy's Experience - Why I've chosen to spend 3 months on a Coding Bootcamp"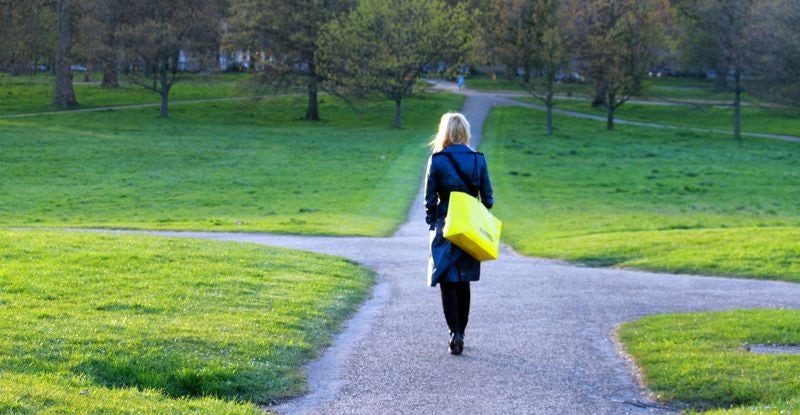 I'm a Mechanical Engineer
And for the best part of 8 years that's how I identified myself. I thought that's what I was always going to do. But then I started to open my eyes to all the exciting things that were happening around me; how technology was rapidly changing and all the opportunities that that created to completely reimagine the world around us. I wanted to be a part of it but knew I wasn't in the right place for that.
For the past year I started attending events and meetups in all sorts of topics. Each time leaving more inspired and motivated. I've been to Liverpool Girl Geeks events and met some truely incredible women, I went to a Health Tech event and heard from the people inside the industry with problems they were facing, and most recently I had the opportunity to go to the NUX conference and see what challenges they were facing with trying to keep up with technology and the threats they faced with technology taking over our lives.
Everytime I go to these kind of events I feel like an imposter, often finding myself surrounded by people who've been in that industry for years, and everytime I find myself using different words to introduce myself.
I now identify myself as more than an engineer. I'm a designer, a creative, a thinker, a problem solver, oh… and also a gardener (my main source of income for the last 6 months!). And I'm pretty happy with that, but now I want to add another string to my bow.
The common thread between all of the different industries and job roles I've been exploring recently has been software. I'm interested in how software can be used as an aid in our lives. To make it better, and definitely not to take over it. So many of the ideas I've had for businesses and inventions are around software development and although I've done some programming in the past I've never created web applications. 
I'm not sure exactly what role I want in designing the future; I don't know if I'll feel more comfortable in the nitty gritty parts of creating software; whether that's front end or back end, or if I'd prefer to be more customer focused thinking about the user needs or the overall strategy of the product. But you don't know until you try! 


How the Catalyst Programme helped
Starting in September I joined a 10 day programme ran by OH helping people get into digital and creative industries. Each day we met people working in the Liverpool region in a variety of industries, each sharing their stories and insights. It was a great opportunity to see the kind of projects these businesses were working on and also the types of roles out there. This really helped me identify where I could see myself working in the future.
I also starting the #100DaysOfCode challenge with some of the other people on the programme — the idea is to make time to code for at least an hour a day and to be part of a supportive community which increases the accountability and helps you keep on track.
I started with Free Code Camp's Front End Development certificate but then moved to Colt Steele's Web Developer Bootcamp course on Udemy preferring the video style of delivery.
I'd looked at coding bootcamps as a way of retraining before but had never taken the plunge due to the big financial decision involved and also the struggle of knowing which companies actually deliver on their promises.
Then I met Kavita (at a Liverpool Girl Geeks meetup!) who had just finished the Northcoders Bootcamp in Manchester. I finally had the chance to speak to a real person who had just gone through the experience and find out if it was really all it was cracked up to be.
She explained the process and what Northcoders focus on teaching you and how well connected they are with industry. This wasn't some disconnected business who just wanted to take your money and run! And then she told me about the Women in Tech scholarship that she was awarded and my ears really pricked up! What if I could get a similar scholarship that completely broke down the barrier to reskilling myself?
A few weeks later I saw on Twitter, Northcoders offering fully-funded scholarships again and I knew I had to apply. From filling out the initial application form, it took 10 days before I was offered a place and most importantly, a scholarship. In that time, I had to complete an Introduction to JavaScript course and then prove what I had learnt in a technical interview. It was a crazy 10 days, with a whirlwind of emotions as I comprehended going from working part time for myself as a gardener to studying full time in Manchester to become a Software Developer.
Next Chapter
A few weeks in, I know I've made the right decision and I'm so excited for what comes next.
I'm blogging about my experience on Medium and also tweeting about it — @thecrafty_coder
Click here to find out more about our Coding Bootcamps.