Opinion
Why You Should Learn Programming. Or Not!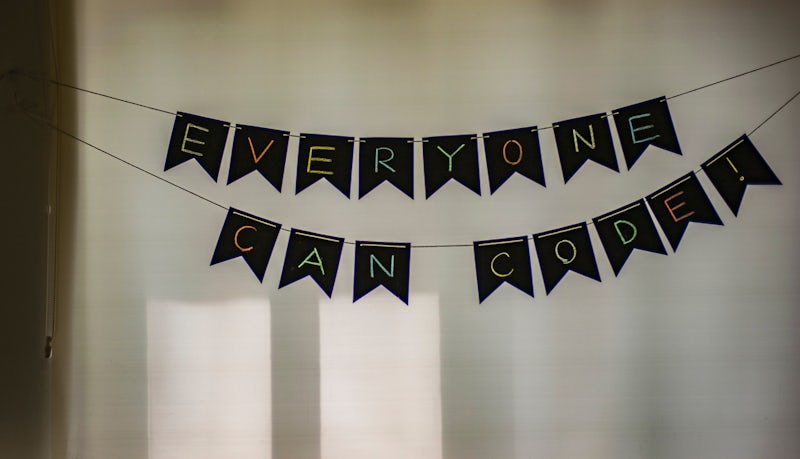 In this insightful blog post, Northcoders student Flaviu shares his advice on how to decide if a career in programming is right for you.
Hi! If you're here it probably means you have heard all about programming and are considering coding as a career. Before you decide whether or not learning to programme is right for you, let's take a look at some of the most common (and persuasive) reasons for learning to code.
1: Job security
There's no doubt we are living in a world run by computer programs. Computers are here to stay. They help us with everything, from the simplest day-to-day tasks to the biggest challenges we encounter.
We can, and we are, changing the world by using them. In almost all cases they can deal with a massive amount of data in a short amount of time, and for a fraction of the cost of any other tool or method.
Mankind wants maximum results with minimum resources and this is what computers are good for. Computers are here to stay, as is the demand for workers who can programme them, and this unlikely to change any time soon.
2: Financial security
We've all heard of Windows, Facebook and PayPal. Perhaps you're even aware who their
founders are and the stories of how their companies came into existence. Some might say they are 'fortunate people who have built up a fortune'. Nevertheless, they are changing the world and constantly reshaping the future – our future.
At this point, maybe you're telling yourself: "All right, I know tech jobs are well paid, but I won't come up with the next 'big thing' like Uber or Airbnb".
Perhaps you're not sure if writing code, debugging, and testing all day long in a cubical is for you but, for the right salary, you're keen to find out. Typically, programming jobs are well paid, although learning the key skills can take time. If you sacrifice just a little of your time now whilst you learn to code, you will reap the rewards in the future and your new career will allow you to spend more time with your family, on holidays and pursuing your favourite hobbies.
3: Programmers are in demand
Let's take a tour of some of my common daily activities:
Wake up using a smartwatch or smartphone
Have a chat with a family member via Skype
Check the latest news on my phone
Go to work by car, tram or train
Organise computer files at work and update status' for projects
Order lunch using UberEats
Buy a movie on Amazon Prime.
Software developers were required to make the majority of these tasks possible. It's not surprising that the demand for developers is growing much faster than the average rate for other professions. Our lives are built around digital services, and the demand for the people who can create them is at an all-time high.
Final thoughts
If you're considering becoming a programmer, take the time to think about why you want to learn to code. Take your time, be patient and do your research. Think of what you want to change, or what you want to create. Picture a future where this change exists, how do you feel?
You might find the DIKUW pyramid, pictured below, useful in helping you make an informed decision as to whether or not a career as a programmer is right for you.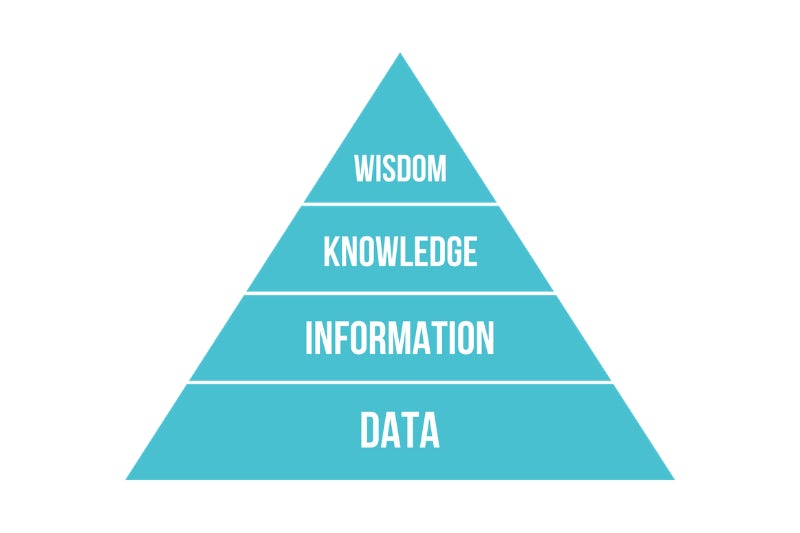 "Anyone can wear a tuxedo but not everybody will be James Bond."
We can consider programming like a tuxedo: it requires a context and an attitude to wear. Anyone can wear a tuxedo but not everybody will be James Bond. Some people are alike/are born James Bond, others simply prefer a hiking kit, other firefighter uniforms or chef apron.
If you don't know how you look in a tuxedo, wear one. Like it? Keep it! Otherwise, try something else.
Take the first steps towards becoming a programmer
Want to find out if a career as a programmer is right for you? Come along to one of our free and informal coding taster sessions in Leeds or Manchester. You'll have the opportunity to hear from our tutors about the many career options open to Northcoders graduates and find out more about what working in software development is really like.