Data Engineering Bootcamp

Become a data engineer in 13 weeks at our coding bootcamps in Manchester, Leeds, Newcastle, Birmingham and remote.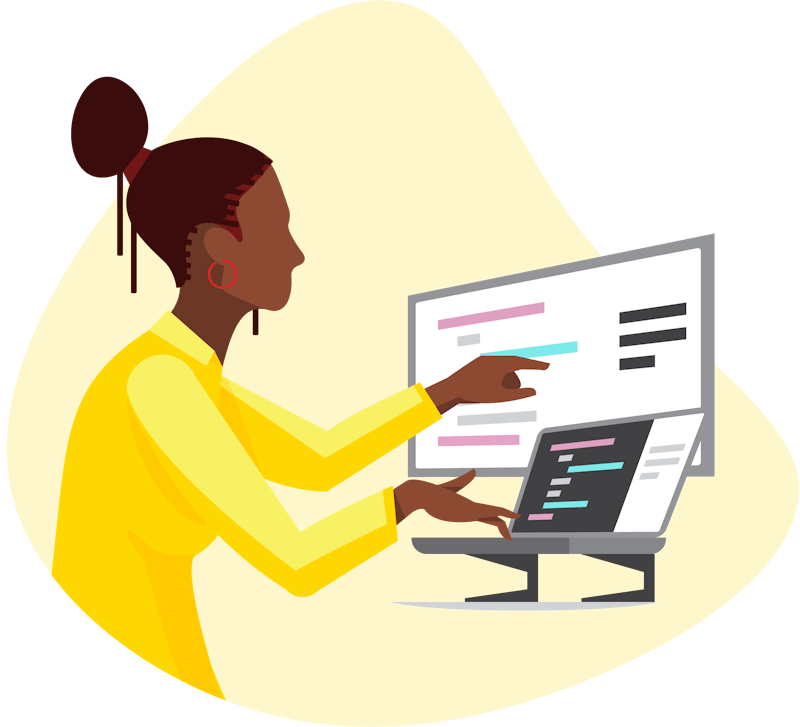 Learn the skills you need to become a Data Engineer
Our newest bootcamp focuses on one of the tech industry's most sought after specialities - Data Engineering. 
Unlike our Software Engineering bootcamp where you learn a mixture of back-end and front-end with a focus on building web applications, or our Cloud Engineering bootcamp that deals specifically with cloud platform development, our Data Engineering course focuses specifically on "the back end" of software. 
The course is designed and delivered by industry experts, who will give you the skills, support and advice you need to kickstart your career as a junior data engineer. 
The application process takes 2-3 weeks and we would advise you to apply sooner rather than later to give yourself plenty of time to work through the preparation materials.
Start date
21st August 2023
Manchester, Leeds, Newcastle, Birmingham, or online
We stop accepting applications on August 8th and it can take a number of weeks to complete the application process.
Duration
13 weeks
Mon-Fri
(8:30 - 17:00 Full-Time)
Price
£10000
Find out more about our payment options including interest free credit and pay when you get a job.
We also have a limited number of FREE spaces available as part of the Governments Skills Bootcamp programme - Find out more here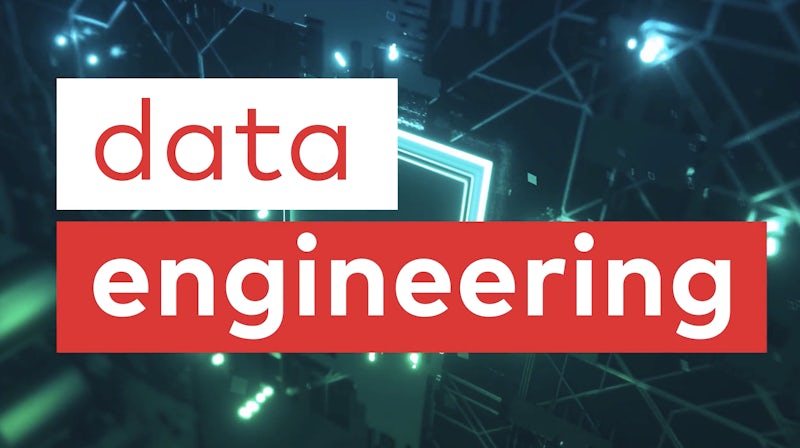 An industry-led experience

Our course is constantly updated to match the skills employers tell us they want, and taught by our experts.
A career-first approach

Build a portfolio to impress, with seven specialist career sessions led by our Career Development experts.
Support from the day you apply

We'll help you get started with code for free with unique content to help you navigate your first few weeks. You'll also have access to our online support network with tutors on hand to answer your questions.
Designed to help you adapt

You'll learn JavaScript, Python, PSQL and the fundamentals of Cloud - so you'll be ready to hit the ground running in your first role
What you'll learn
We'll begin by helping you build your confidence with JavaScript, laying the foundations for you to be able to handle data and functions.

SQL and Data Modelling

weeks 9-10

Practical Infrastructure Tasks

weeks 12-13
Introduction Week
We'll begin by helping you build your confidence with JavaScript, laying the foundations for you to be able to handle data and functions.
Fundamentals
First things first. We'll give you a solid understanding of the fundamentals and best practices of programming. We'll cover test-driven development, pair programming, object-oriented programming and a range of other core tools and workplace practices through the medium of JavaScript.
Back End
JavaScript is the only language that can be run both on the front and back end. Once you've mastered the fundamentals of coding in JavaScript, we show you how we can use use Node.js to run code for the back end, and focus on ways of dealing with asynchronous programming. We'll look at APIs and databases, and cover Express and SQL.
Python
Python is a popular a programming language used in machine learning, artificial intelligence, web development and data analysis. Fortunately it is relatively easy to learn when compared to pretty much any other programming language, due to its simple and easy-to-use syntax. After getting to grips with the basics, we'll learn how to use Python's extensive suite of data libraries to automate complex management tasks.
SQL and Data Modelling
Using SQL we will learn how to turn raw data into easy-to-consume data sets. Data Models ensure consistency in naming conventions, default values, semantics, and security, as well as optimising performance and data quality. We'll start to learn the fundamentals of data warehousing and how to deal with different file data formats like JSON, XML and Parquet.
DevOps
DevOps is a combination of the two words "development" and "operations" - it's an umbrella term that describes how a development team manages the transition from writing software through to deploying a live, working application. Using Amazon Web Services, we will discover how to deploy applications and data infrastructure in the "cloud".
Practical Infrastructure Tasks
This is where we take everything we have learned to deploy a Python ingestion function on an EC2 instance with database source, deploy a Python transformation function on Lambda and populate a data warehouse from refined data.
Payment options
Gender Diversity Fund

Women and those belonging to gender minorities can also claim up to £500 from our Gender Diversity Fund to contribute towards the cost of their 13-week Bootcamp Fee.

Find out more

Income Sharing Agreement Scheme

Pay a £150 deposit only until you find a job after graduation.

Find out more
FAQs
What time do your courses run each day?

Our coding bootcamp runs full-time from 8:30 to 17:00, Monday to Friday.

How many contact hours will I get?

You'll get a whopping 480 contact hours while you're at Northcoders. That's what you will need to fully prepare you for a career in tech.

Will I get a mentor?

Yes, you will have a dedicated mentor for each part of the course.

How much experience do I need?

None. You can apply to our bootcamps with no prior experience (although you might enjoy getting started prior to application!) If you've never coded before, we will help you get started and help you discover whether it is right for you before you commit to the course, and support you every step of the way.

Do I need any qualifications to do this course? 

No. We're far more interested in what you want to achieve. This course is designed for people from any and all walks of life who are interested in starting a new career in tech, regardless of what you have done before.

How do I get a place on the course?

First, you'll need to apply. We'll review your application and decide whether to offer you an Entry Challenge. If you're successful, we'll send you our preparation materials. They're designed to be fun, and are suitable for people who have never coded before. We'll be there every step of the way to support you and help you decide whether you want to enrol on the coding bootcamp. Finally, to secure your place, you'll complete our Entry Challenge. It's relaxed, and you'll be able to refer to your notes or look things up online. What we're looking for is your drive to learn to code, and your aptitude for problem-solving. 

Do you offer part-time courses?

We don't offer any part-time or flexi-time courses. All Northcoders bootcamps are delivered on a full-time basis with students expected to be available from 8.30am to 5pm, Monday to Friday, for the 13 week duration of the course.
See all FAQs