Remote Coding Bootcamp

Become a software developer in 13 weeks with our remote coding bootcamp.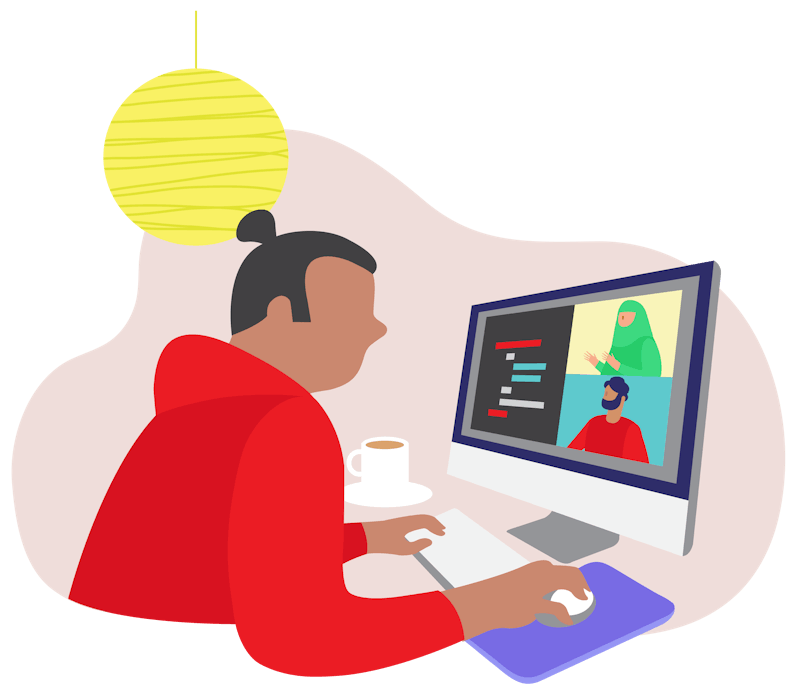 Learn the skills you need to become a full stack software developer
Our coding bootcamp is where people like you come to develop lifelong friends, invaluable contacts and all the skills you need to hit the ground running in your coding career.
Unlike our Data Engineering bootcamp where you focus specifically on the "back-end" of software, or our Cloud Engineering bootcamp that deals specifically with cloud platform development, our Coding Bootcamp covers a mixture of back-end and front-end with a focus on building web applications.
The application process takes 2-3 weeks and we would advise you to apply sooner rather than later to give yourself plenty of time to work through the preparation materials.
Start date
27th November 2023
Duration
13 weeks
Mon-Fri
08:30 - 17:00 Full-Time
Price
£8500
Find out more about our payment options including interest free credit and pay when you get a job.
If you live in England you may be eligible for funding - Find out more here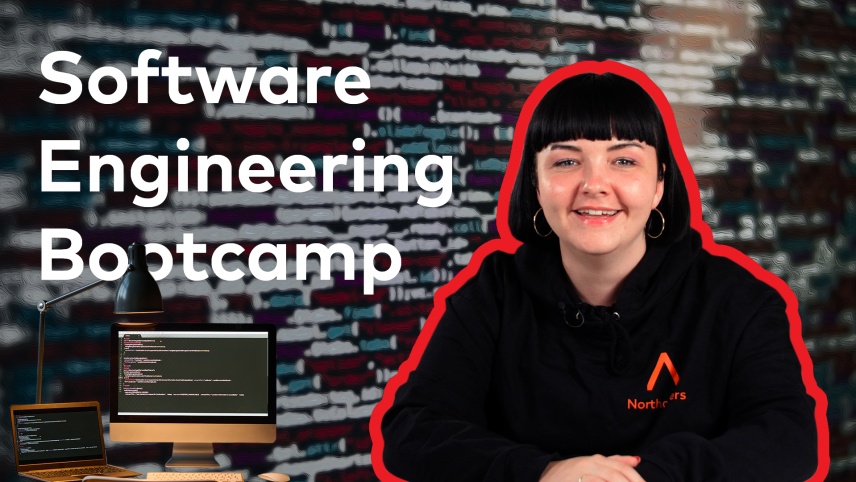 Software Engineering Bootcamp Introduction
An industry-led experience

Our course is constantly updated to match the skills employers tell us they want, and taught by our experts.
A career-first approach

Build a portfolio to impress, with seven specialist career sessions led by our Career Development experts.
Support from the day you apply

We'll help you get started with code for free with unique content to help you navigate your first few weeks. You'll also have access to our online support network with tutors on hand to answer your questions.
Designed to help you adapt

While we teach in JavaScript, our tutors are experts in a range of languages. We teach in a way that makes learning new languages natural. Three in four Northcoders graduates code in a language other than JavaScript.
What you'll learn
We'll begin by helping you build your confidence with JavaScript, laying the foundations for you to be able to handle data and create interactivity on websites and apps. We'll also provide you with resources to help you build your HTML and CSS skills.

If you don't want to continue onto the 13-week bootcamp afterwards for any reason, we'll refund the rest of your 13-week bootcamp fee, with no quibble.

Project Phase

weeks 11 - 13
Introduction Week
We'll begin by helping you build your confidence with JavaScript, laying the foundations for you to be able to handle data and create interactivity on websites and apps. We'll also provide you with resources to help you build your HTML and CSS skills.
If you don't want to continue onto the 13-week bootcamp afterwards for any reason, we'll refund the rest of your 13-week bootcamp fee, with no quibble.
Fundamentals
First things first. We'll give you a solid understanding of the fundamentals and best practices of programming. We'll cover test-driven development, pair programming, object-oriented programming and a range of other core tools and workplace practices through the medium of JavaScript.
Back End
JavaScript is the only language that can be run both on the front and back end. Once you've mastered the fundamentals of coding in JavaScript, we show you how we can use use Node.js to run code for the back end, and focus on ways of dealing with asynchronous programming. We'll look at APIs and databases, and cover Express and SQL. We'll also work with some pretty cool third-party data sets and APIs, and help you deploy applications to the cloud!
Front End
It's front end next - you'll learn all about the DOM (Document Object Model) and how to make accessible websites with semantic HTML and responsive CSS, and we'll introduce you to UX. React is the most in-demand front-end framework. We'll teach you to use it in-depth - but we don't stop there. We'll introduce you to its key peripheral technologies, and teach you all about testing front-end applications.
Project Phase
There's no better way to consolidate and extend your knowledge, and prove what you can do, than to get hands on with a real, green-field team project. With previous groups exploring Virtual Reality, Machine Learning, image recognition and blockchain (to name a few!); what you create is limited by your imagination. Curious as to what our previous graduates have created? Click here!
Interactive lectures

Our friendly, fully-interactive lectures provide plenty of opportunity to ask questions to the tutor or your peers in real-time.
We don't usually deliver content throughout – we find points to pause, let you try out some coding, formulate questions, and then pick back up afterwards.
Getting support

We check in with everyone on the course every day and you'll have your own mentor, with weekly one-to-one check-ins.
Our collaboration platforms allow you to call and live-share with your peers, and our tutors are always on hand to help through a video link, voice call or code live-sharing sessions.
Building a portfolio

You'll work on a number of projects to help you build your knowledge and show off your skills at building best-practice, complex websites.
Online community

Our online community keeps you connected to other Northcoders, bringing the atmosphere of campus to video, calls and texts.
Payment options
Income Sharing Agreement Scheme

Pay a £150 deposit only until you find a job after graduation.

Find out more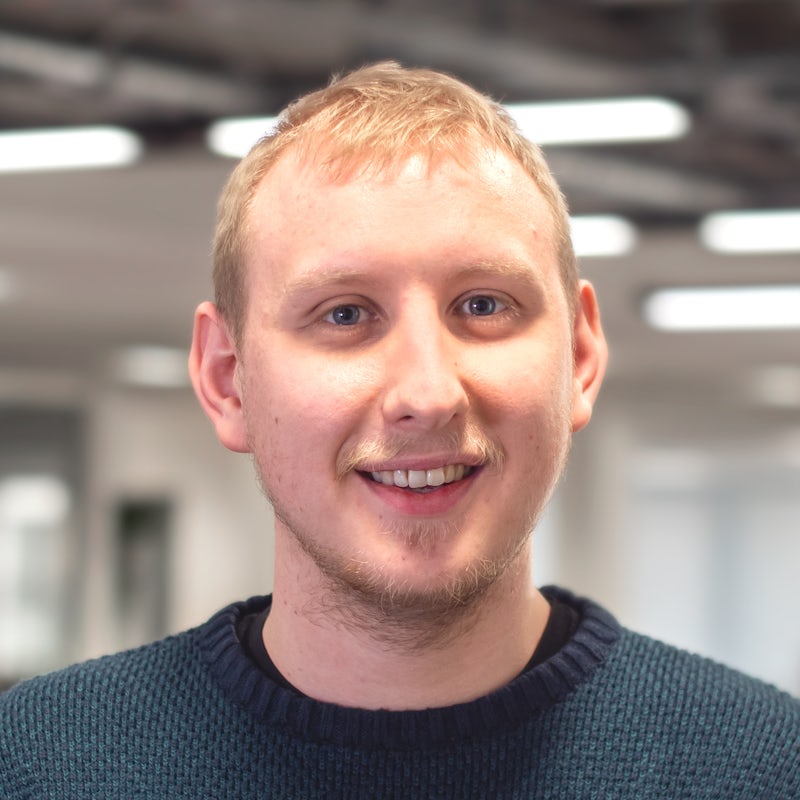 "The team at Northcoders are committed to delivering the same great content to us remotely in the way we'd get in a classroom – and it shows."
James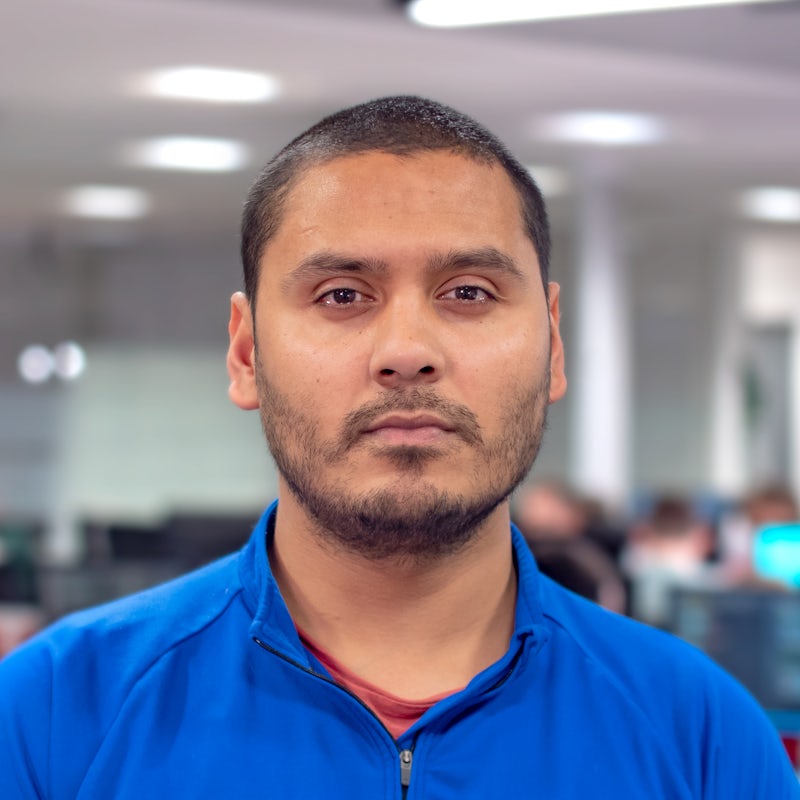 "I can confidently say that the quality of the remote service is just as brilliant as you would expect. It's as if the tutor was sat right next to you."
Mustabur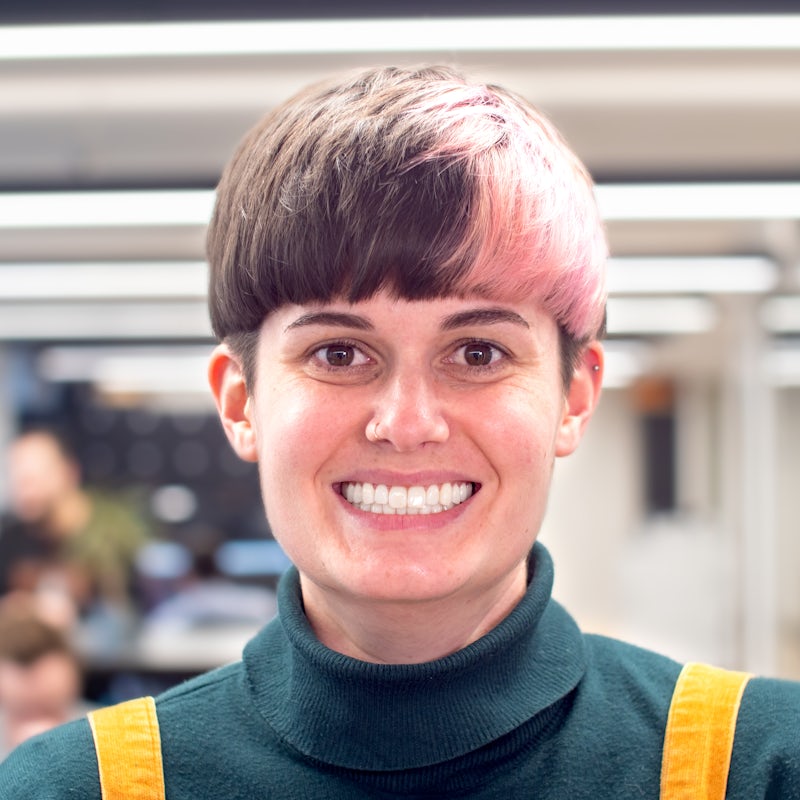 "Remote delivery works seamlessly! The community is fantastic and getting help is super easy. Tutors respond using voice calls, video chat or code liveshare, so it's as if we were together on campus."
Philippa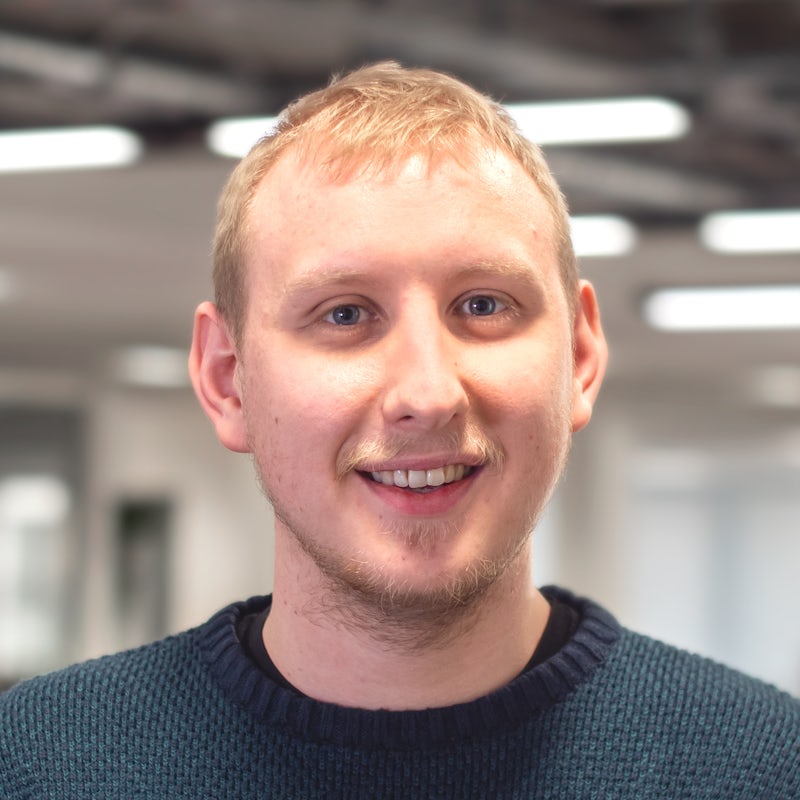 "The team at Northcoders are committed to delivering the same great content to us remotely in the way we'd get in a classroom – and it shows."
James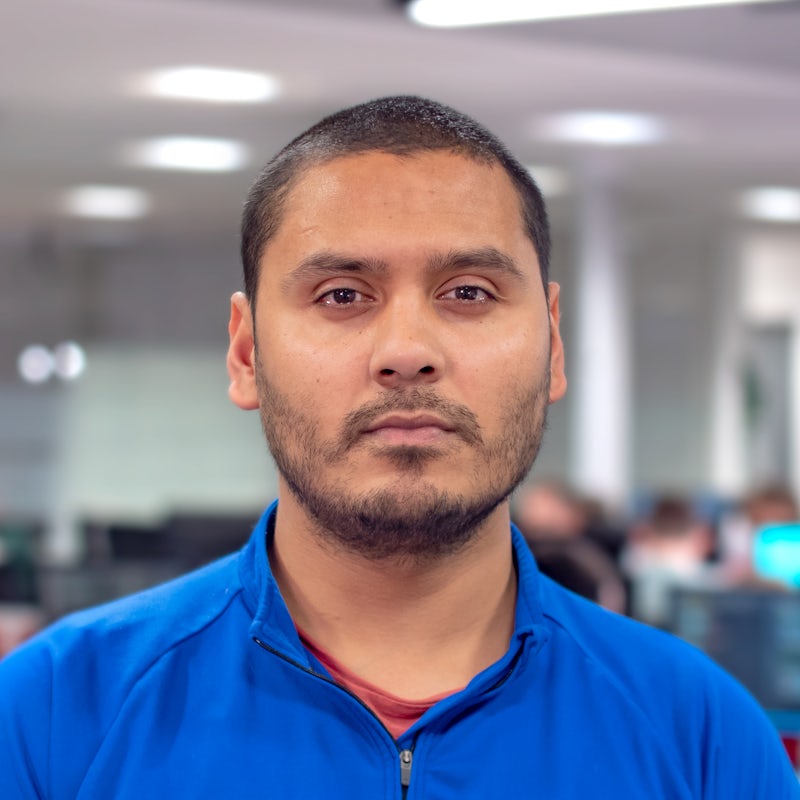 "I can confidently say that the quality of the remote service is just as brilliant as you would expect. It's as if the tutor was sat right next to you."
Mustabur
FAQs
What time do your courses run each day?

Our coding bootcamp runs full-time from 8:30 to 17:00 Monday to Friday.

How many contact hours will I have?

You'll get a whopping 480 contact hours while you're at Northcoders. That's what you will need to fully prepare you for a career in tech.

Will I get a mentor?

Yes, you will have a dedicated mentor for each part of the course.

How much experience do I need?

None. You can apply to our bootcamps with no prior experience (although you might enjoy getting started prior to application!) If you've never coded before, we will help you get started and help you discover whether it is right for you before you commit to the course, and support you every step of the way.

Do I need any qualifications to do this course? 

No. We're far more interested in what you want to achieve. This course is designed for people from any and all walks of life who are interested in starting a new career in tech, regardless of what you have done before.

How do I get a place on the course?

First, you'll need to apply. We'll review your application usually within 48 hours, and decide whether to offer you an Entry Challenge. If you're successful, we'll send you our preparation materials. They're designed to be fun, and are suitable for people who have never coded before. We'll be there every step of the way to support you and help you decide whether you want to enrol on the coding bootcamp. Finally, to secure your place, you'll complete our Entry Challenge. It's relaxed, and you'll be able to refer to your notes or look things up online. What we're looking for is your drive to learn to code, and your aptitude for problem-solving. 

Do you offer part-time courses?

We don't offer any part-time or flexi-time courses. All Northcoders bootcamps are delivered on a full-time basis with students expected to be available from 8.30am to 5pm, Monday to Friday, for the 13 week duration of the course.
See all FAQs
Get our Remote Coding Bootcamp curriculum