Press Release
Fruition IT announces bursary partnership with Northcoders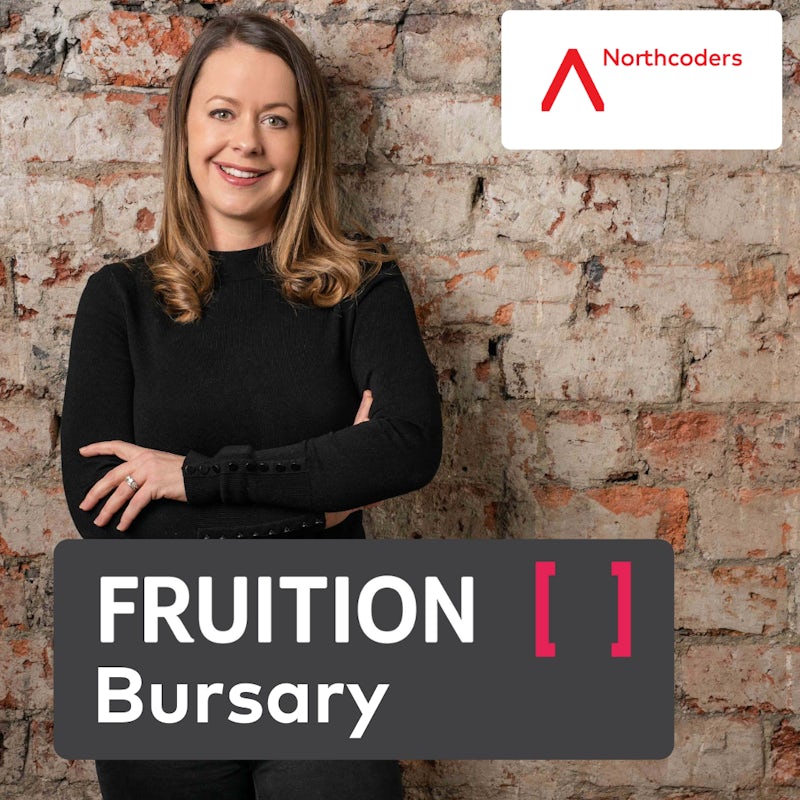 Fruition IT, the Yorkshire/Leeds-based [depending on the publication, regional or local] technology recruitment agency that works with clients and candidates across some of the world's leading brands, has teamed up with Northcoders – one of the UK's leading independent providers of training programmes for software coding – to launch a brand new bursary fund (INSERT LINK) that will help two people with their living costs while they learn to code at Northcoders.

The two £1500 bursaries will be paid directly to the successful applicants and are specifically for people who wouldn't be able to kick start their tech career with Northcoders without it.


The bursaries can be used in conjunction with the fully funded Northcoders Excellence Scholarship scheme which is a Skills Bootcamp in coding and is part of the Government's Lifetime Skills Guarantee and Plan for Jobs. In just 13 weeks, participants will learn the skills needed to become a junior software developer.

Potential example applications might come from people who would use the bursary to contribute towards childcare costs, or to buy a laptop. However, any valid reason will be considered to ensure the most deserving people are awarded the money. Northcoders and Fruition IT are promoting the bursaries to ensure that all potential applicants are aware of the scheme. There are no set criteria for the bursaries, but possible uses for the funds could include childcare costs or buying a laptop.

The final decision will be based on the applicant's aptitude for coding, which will be assessed through the Northcoders Entry Challenge, their progression through the course preparation materials, and on their genuine need which will be assessed on factors like work and caring responsibilities.

Amy Wild, chief commercial officer at Northcoders, said: "One of the main aims of Northcoders is to help as many people find their ideal career in tech. Making that switch can be a daunting and costly process so we are incredibly grateful to Fruition IT for partnering with this on these bursaries. Our focus will be on awarding the funds to two people who might not be able to learn to code without it."

Sarah Pawson, Managing Director and Found at Fruition IT, added: "We are delighted to announce the new Fruition IT bursary with Northcoders. We share Northcoders' passion for democratising tech as a career path so we hope these two bursaries will directly help create two new tech stars of the future, and contribute to widening diversity within the tech sector."

Applications are open now until Monday 25th October and the two recipients of the bursaries will be informed on Monday 15th November.