Press Release
Northcoders TechEd announces three new partnership deals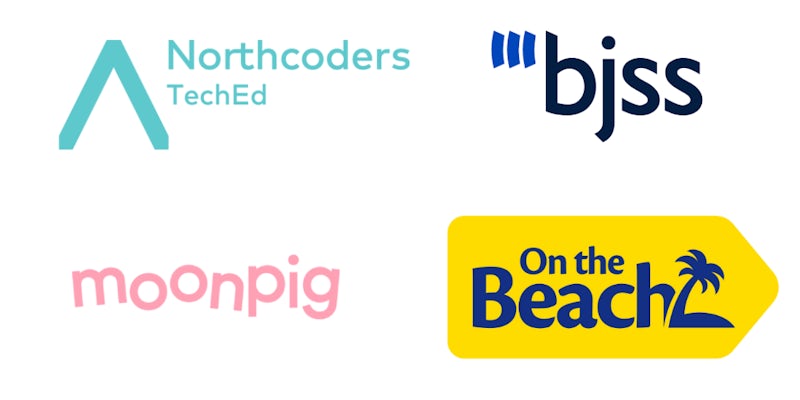 Manchester, Leeds and Newcastle-based Northcoders TechEd, which is part of Northcoders PLC - one of the UK's leading independent providers of training programmes for software coding - has confirmed two new partnerships that will see it deliver its ReSkill Apprenticeships course to two of the country's most well-known businesses. It's also working with BJSS to offer 10 SMEs and start-ups in the UK the chance to enrol one of their employees onto a course that will improve their digital skills and lead to a Level 4 qualification in Software Development at no cost to the firm or the individual.
For the UK's leading beach holiday retailer, On the Beach, and Moonpig – the personalised greeting cards and gifts retailer, Northcoders TechEd will be delivering its ReSkill programme. Existing employees of both companies will take the highly respected course which is aimed at those with little
or no prior coding experience and will turn anyone with the right aptitude into a fully trained, project-ready developer.
ReSkill Apprenticeship programmes include the Northcoders award-winning training, including Core Fundamentals of Engineering in JavaScript, Backend Engineering in JavaScript, Frontend Engineering in JavaScript and the always exciting Project Block phase, which sees student teams
build their own applications. Alongside this, ReSkill programmes include masterclasses in DevOps & Cloud and AWS Certification, as well as Human Skills workshops - all tied together with an end point assessment to gain a Level 4 qualification in Software Development.
ReSkill is ideal for employees who want to stay with their current employer but change their career direction into coding and for businesses that want to either retain talented people whose roles are no longer needed or increase their in-house tech resource.
As well as these projects, Northcoders is also working with BJSS, the leading technology and engineering consultancy for business, to find 10 UK SMEs who want to improve an employee's digital skills at no cost. BJSS will fund the placements, which again will be on the ReSkill programme, using its apprenticeship levy-transfer. The government allows companies to transfer unused apprenticeship funds to other employers to pay for the training and assessment cost of apprenticeships agreed with the receiving employer.
Amy Wild – chief commercial officer at Northcoders – said: "These announcements are a fantastic start to 2022 as Moonpig, On the Beach and BJSS are all leaders in their respective sectors. We are delighted to support our partners' growth ambitions by reskilling their current teams, by giving their employees the ability to change career paths and the attributes required to be a software developer."