Press Release
New Northcoders £15,000 Gender Diversity Fund set to help women and other gender minorities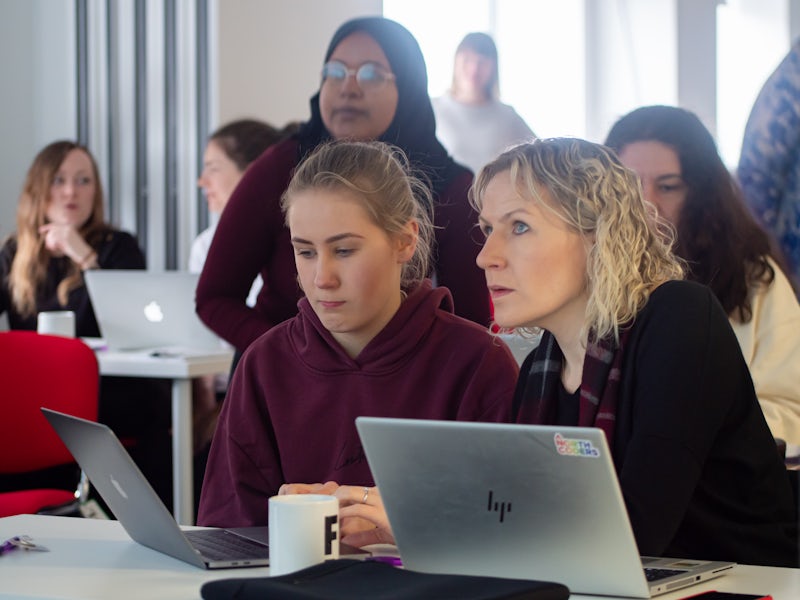 Northcoders – one of the UK's leading independent providers of training programmes for software coding and data engineering – has launched a brand-new Gender Diversity Fund that has been created to empower cisgender women and transgender, non-binary, and intersex people of all genders who want to forge a career in tech.
Anyone would who like to apply for the Gender Diversity Fund, simply needs to sign up for the July bootcamp between May 2nd and June 20th and select the funding option on the application form. After the closing date, 10 people will then be selected at random to receive the bursaries. The successful recipients will be able to study remotely or in-person at one of Northcoders' campuses which are located in Manchester, Leeds, Newcastle and Birmingham.
 Sam Caine, COO of Northcoders, said: "We have run several diversity funds over the years in an effort to make Northcoders more accessible to underrepresented groups. However, our courses are now fully funded by the DfE so it was time to revisit things to ensure this new bursary is as strong, targeted and relevant as possible – especially as diversity and inclusion are a big part of who we are.
Sam added: At a time when technology is defining what it means to be human, it's also crucial that we ensure our future is built by people from all walks of life, and that people from all walks of life have the opportunity to be a part of that process."