Press Release
Northcoders launches fully funded Skills Bootcamp in coding - part of the Government's Lifetime Skills Guarantee and Plan for Jobs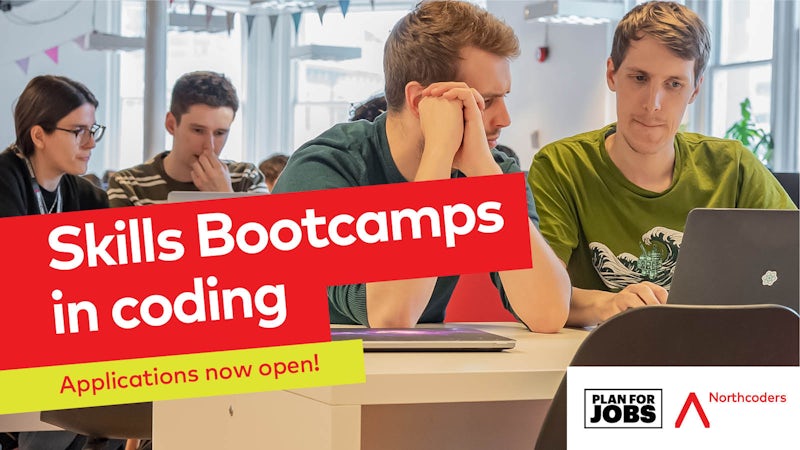 Following the Prime Minister's 'levelling up' speech last week, Northcoders – the leading coding software development training and solutions provider – has launched a brand new, fully funded Northcoders Excellence Scholarship scheme which is a Skills Bootcamp in coding and is part of the Government's Lifetime Skills Guarantee and Plan for Jobs. Its aim is to help passionate and capable people who live in Yorkshire and The Humber, the North East and East and West Midlands become the tech leaders of tomorrow.

The launch of the Northcoders Excellence Scholarship is a really exciting opportunity for people right across the regions. It will allow those with little or no coding experience to forge a new career in what is an exciting and incredibly diverse industry. The aim of the programme, which is open to everyone regardless of their background, is to create the software developers and tech stars of the future.
Places will be awarded on individual merit, and to qualify, applicants must be a resident of Yorkshire and The Humber, the North East and East and West Midlands. Successful applicants, who will join the August cohort which starts on 9th August and will be taught remotely, will not be charged any fees and there will be no hidden costs to pay. 
In 2018 Northcoders was named Business of the Year at the 15th Annual Chamber Business Awards.  It also runs scholarship schemes and a deferred payment programme aimed at women and gender minorities, as well as those who identify as BAME or LGBTQ+, have a disability or have had limited access to education, to help address diversity in tech.

Applications are open now and can be made Coding Bootcamp | Northcoders Skills Bootcamps.