Press Release
Northcoders to mark its fifth birthday with raft of Digital City events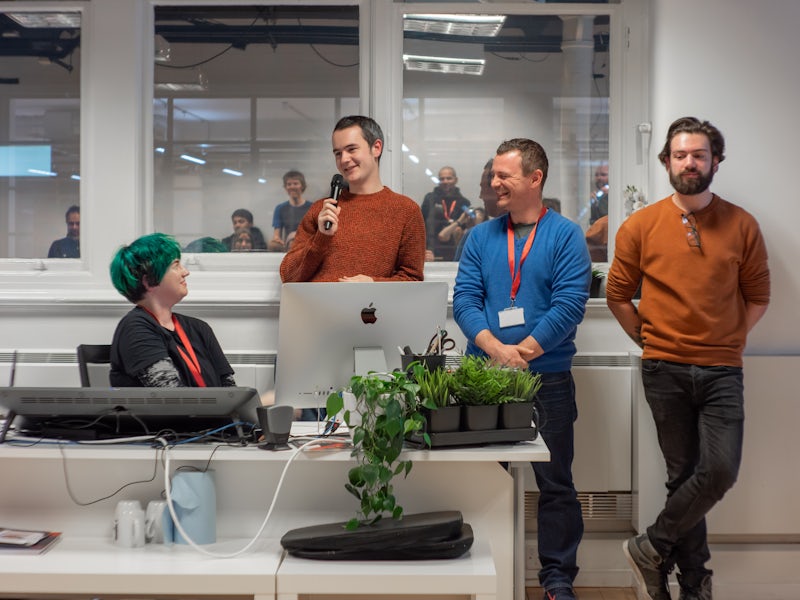 Northcoders is celebrating its fifth birthday by organising a series of events to tie into Digital City Festival which runs from 12th to 23rd April 2021.

Digital City Festival is an annual event series that explores what makes a leading digital city. It attracts thousands of professionals for its keynote speeches, panels, the Digital City Awards, cultural events and more – all of which are broadcast from MediaCityUK.
The aim of the festival is to unite everyone working across tech, marketing, ecommerce, media and creative as one global community on the Digital City Network online platform for its duration — and beyond.  The Northcoders Digital City Festival events schedule is as follows:

Northcoders & The Insights Family: Why Your Tech Team is Crucial to Delivering Market Intelligence Solutions: Monday 12th April, 11am
The Insights Family continues to grow and develop, having recently launched the brand new version of their platform and expanded their tech team thanks to several hires from Northcoders. This session will be exploring some of the exciting projects The Insights Family is working on and why they chose to hire Northcoders graduates. This event will be streamed live using Streamyard; viewers can tune in on YouTube and various social media channels. 
Northcoders Question Time: Tuesday 13th April, 6pm
This event is perfect for anyone who is interested in the Northcoders bootcamp and would like to find out more about the course, the careers support we offer, and what the journey has been like for our alumni.


Northcoders Birthday Lightning Talks: Friday 16th April, 6pm
Rapid-fire presentations from several Northcoders about an area of tech they are passionate about – ideal for anyone interested in tech who wants to learn more about interesting subjects. This event will be streamed live using Streamyard; viewers can tune in on YouTube and various social media channels. 
 



Introduction to Programming: Friday 23rd April, 6pm
Designed to be a fun and interactive session, join our Head of Engineering for an hour-long code along workshop where you can see how different languages work together to build something simple like a form. Don't fancy coding along? Come along to watch and ask questions! 
In addition to our partner events, we are also featured on the official schedule for the festival along with our friends at The Idol for our thought leadership session; Northcoders & theidol.com: Solving the People and Technology Puzzle, taking place Thursday 22nd April at 1:30pm. To attend this event, you will need to register for the festival.
Amy Wild – chief commercial officer at Northcoders – said: "April 2021 is a big month for us as it's our fifth birthday. In usual times we would organise a party to celebrate this milestone with all our staff, networks, and alumni but that's obviously not possible this year. However, wanted to mark the occasion by collaborating with some of our key partners in a series of engaging, informative, and hopefully inspirational events. The in-person get together is on hold… for the moment!"
Since its inaugural course in 2015, Northcoders has helped over 750 people switch careers into tech, with average starting salaries of around £25,500. Whilst 95% of Northcoders secure a software engineering role after graduation.  Northcoders' main campus is at Manchester Technology Centre and it has a base at Platform in Leeds.

Over the past two years, it has been selected as one of the country's brightest tech stars in Creative England's CE50 list and was named Business of the Year at the 15th Annual Chamber Business Awards.  It has also launched scholarship schemes and a deferred payment programme aimed at women and gender minorities, as well as those who identify as BAME or LGBTQ+, have a disability or have had limited access to education, to help address diversity in tech. The firm also relocated its Manchester campus to a new 10,000 sq. ft space at Manchester Technology Centre on Oxford Road in early 2020.