Press Release
The Insights Family® has grown its in-house tech capability by 300% over the last 12 months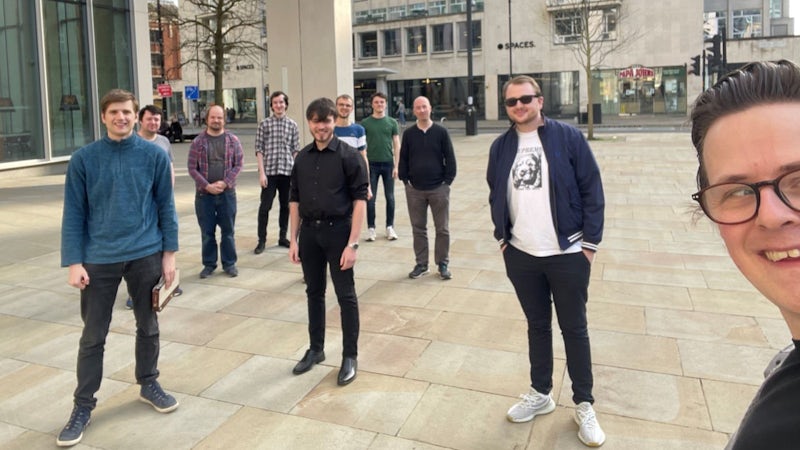 The Insights Family® - the Manchester based global leader in family market intelligence, has grown its in-house team of tech experts, including web developers and data scientists, by 300% over the last 12 months.

The decision to focus on developing and investing in the team follows a series of milestones for the business over the past year, including increasing the number of web developers it employs from two to eight, and growing the data science team from scratch – it now boasts five full-time data scientists. The total headcount at the firm is 54.

The business has also recently established a Knowledge Transfer Partnership with MMU that aims to find innovative ways in which artificial intelligence can be used in the market research products it develops.

The Insights Family® has worked closely with Northcoders – the Manchester and Leeds based software development training and solutions provider – on the recruitment of its web developers. Five of the firm's new starters are graduates of Northcoders' 14-week coding bootcamp. On the bootcamp, students are taught all the skills they need to become a full stack software developer. Each course is an industry led experience and are constantly updated to match the skills employers want.

Since its inaugural course in 2015, Northcoders has helped over 750 people switch careers into tech, with average starting salaries of around £25,500. Whilst 95% of Northcoders secure a software engineering role after graduation.  Northcoders' main campus is at Manchester Technology Centre and it has a base at Platform in Leeds.

2021 has already been a big year for The Insights Family® after it rebranded from The Insights People to The Insights Family® last month. The rebrand included the relaunch of its new data portal, Portal 4.0, which has so far attracted global customers including Disney, Amazon, Kraft, and Nintendo.
With 11 new features, the new portal is the only tool of its kind to bring together insight into the attitudes, behaviours, and consumption patterns of kids, parents, and families. It also provides access to the Media Mix Compass™, a new media planning tool which gives brands unprecedented audience intelligence when creating marketing campaigns intended for kids, parents, and families.

Dan Lucas, Chief Technology Officer at The Insights Family®, comments: "I am very proud when looking at how far the technology team has come in such a short amount of time. I joined the business during its very humble beginnings in 2017 and it has been great to see us attract more and more talent as we have grown. Less than a year ago we had two developers, whereas we now have eight. Five of these developers have come from Northcoders and have flourished in the organisation. They have brought the knowledge and solid fundamentals taught in the boot camp to help deliver powerful market research solutions to our growing client base.
He added: "Our data science department also didn't exist a year ago. We now have a core team of 5 enthusiastic, driven professionals pushing the company to the cutting edge of data science technologies. I am excited to see the team continue to grow and expand together."
Amy Wild – chief commercial officer at Northcoders – added: "The Insights Family is now the global leader in family market intelligence so we are delighted to be working so closely with them – especially as it's a true Manchester success story. It's also inspiring to see how much the senior team values the skills of their web developers and understand the pivotal role they play in the company's long-term success."