Graduate Stories
Hospitality Manager to Software Engineer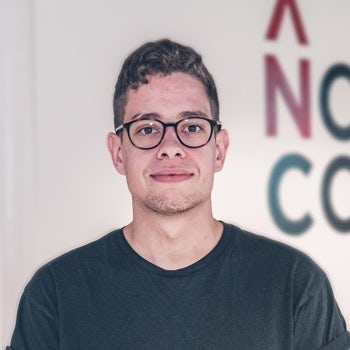 Alex
Software Engineer at Apadmi
How did you find your time on the bootcamp?
My time at Northcoders was amazing, I was shocked how much I had learned in such a short time. I made some great friends and I'm sad it's over!
It's been one of the best decisions I have ever made, the only thing I would change is I would have done it sooner
What were you doing before the bootcamp and what made you apply?
Before Northcoders I was working in hospitality, it was long hours and low pay. After one too many late nights over the Christmas period I decided enough was enough and signed up. I haven't looked back since.
What was the support like on the course?
The on-site support was so good. There was never a question too small or large for the tutors, and they always did what they could to help us whenever possible. The other benefit was they never just gave us the answers to problems, we were always encouraged to solve them ourselves.
How much support did you receive from Northcoders with your job search after the course?
My support after the course was great, we had our interviews confirmed on the day of graduation and exactly a week later I had landed my role at Apadmi!
What advice would you give to anyone thinking about applying?
Be prepared to put the hours in. The course is intense and there is a lot to learn but if you break big problems down into smaller ones then it becomes a lot easier to solve!
Anything else you'd like to add?
If you're thinking of applying to Northcoders then do it! So far it's been one of the best decisions I have ever made, the only thing I would change is I would have done it sooner