Graduate Stories
From Theatre Student to Junior Software Developer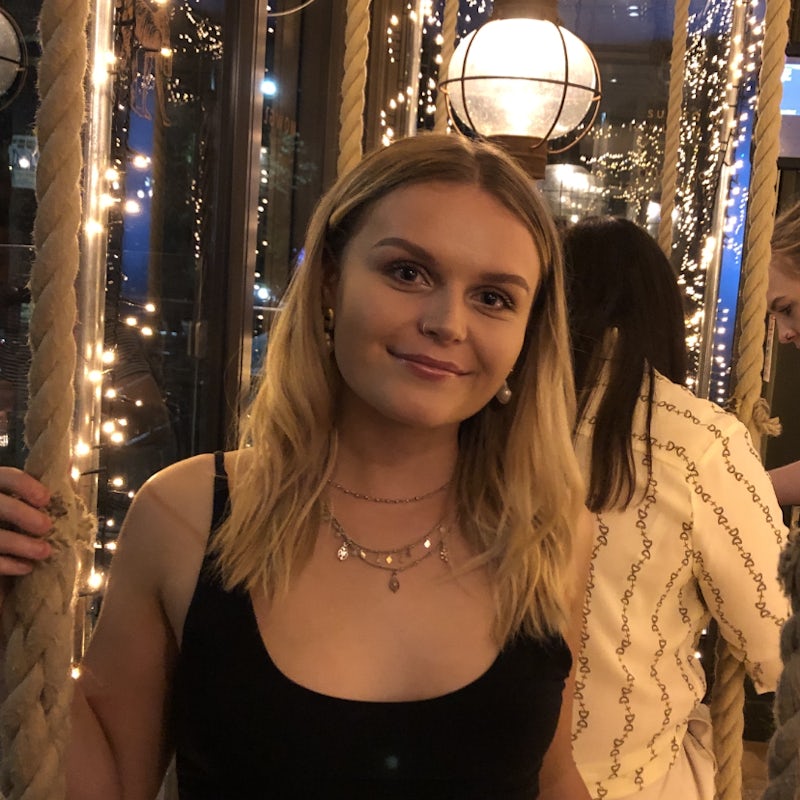 Alexandra
Junior Software Developer at Zuto
How did you find your time on the bootcamp?
My time at Northcoders was a joy from start to finish. I started the course with zero experience in coding and so it felt, understandably, very daunting. However, the Northcoders tutors put those worries to rest by making me feel so comfortable and they reassured me that I deserved to be there. Of course, there were many tough moments on the course, and many times where I questioned my abilities, but the sense of satisfaction and reward when I'd solve a challenge or complete a sprint gave me the motivation to carry on. The hard work was definitely worth it and I met some lovely people who I loved working with.
What were you doing before the bootcamp and what made you apply?
Before Northcoders I was a graduate from the University of Sheffield with a degree in English Literature and Theatre Studies. I had chosen to stay on in Sheffield for an extra year to live with friends and see what experience I could get within the world of theatre. The more I tried, the more I realised this industry was very much about 'who you knew', and I was concerned that I would end up hating something I once loved. So I started looking into other options, and it was only when speaking to a friend of mine who'd been a student at Northcoders that I began to think about software development. They told me that coding managed to perfectly combine creativity with logic, which sounded perfect for someone like me! So I took the plunge...
What was the support like on the course?
As I was on the remote course, I understood that it would be quite difficult to receive the same amount of support as I would have presumably gotten on site. This being said, I always felt as though I could turn to a tutor when I needed to and 'NcHelp' was extremely efficient. I did feel at times that I was left in the lurch a little, particularly on solo sprints where you would only see your tutor for 15 minutes at the end of the day. I think if I was to change anything about the course it would be to include more round ups like this to ensure people always have someone to talk to throughout the day rather than at 4:30 when everyone wants to finish!
How much support did you receive from Northcoders with your job search after the course?
Fortunately, I was actually offered a job during project phase of the course so I didn't have to rely too much on the job support team at Northcoders. However, I did find careers week really helpful and I received a lot of useful advice on to how to make yourself employable. I think this advice was the reason I was offered a job so quickly!
What advice would you give to anyone thinking about applying?
I would definitely say take the leap, it's worth it. Even if you're someone like me who has no experience in tech or coding, Northcoders can teach anyone. If you're committed and a hard worker you'll be perfect for the course and I guarantee you won't regret it!
Anything else you'd like to add?
I loved my time at Northcoders, I wish I could meet everyone face to face because I really feel as if the 3 month course was a true bonding experience! Not only have I left with impressive skills in software development, but I'm also part of a team who I hope to keep in touch with post-Northcoders :)