Graduate Stories
From Stage Manager to Associate Developer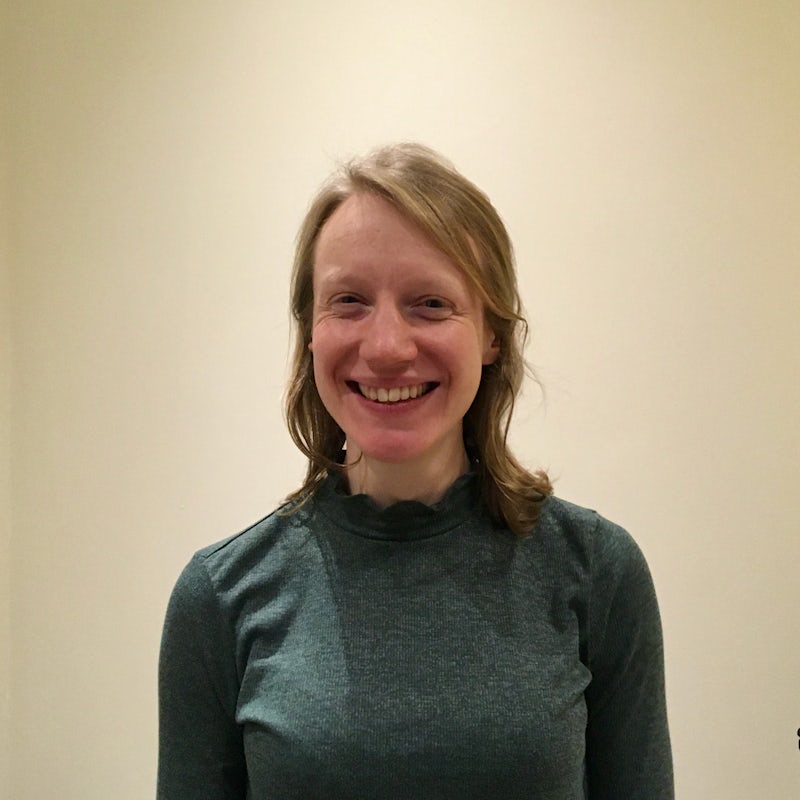 Alice
Associate Developer at Sky, Leeds Dock
How did you find your time on the bootcamp?
Northcoders was a brilliant, fun, intensive and hugely rewarding coding bootcamp which introduced me to the fundamentals of full stack JavaScript programming in an engaging way.
What were you doing before the bootcamp and what made you apply?
I was a stage manager in the theatre and live events industry for ten years before starting Northcoders. I was beginning to look for a new opportunity where I could use my logical thinking and problem solving skills in a different setting and discovered coding!
What was the support like on the course?
The tutors and mentors on the course were knowledgeable, approachable and very supportive. Slack was a great communication tool for asking a quick question or for a mentor to share a link to a website so that I could look something up in my own time.
How much support did you receive from Northcoders with your job search after the course?
The support from the career team has been especially helpful as I knew nothing about the tech industry and how to apply for a "proper job". The CV advice was great and Steph and her team have been so encouraging while I've been applying for various roles.
What advice would you give to anyone thinking about applying?
Absolutely give it a try! I started with some easy online resources and really enjoyed it so I just kept going. Northcoders seemed like a natural next step and I haven't looked back.
Anything else you'd like to add?
A great coding bootcamp. Thank you Northcoders!