Graduate Stories
Supermarket Assistant to C# Engineer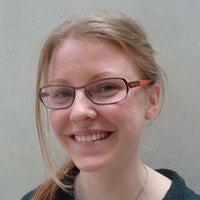 Amanda
C# Engineer at Access Pay
I was one of the lucky people to get a scholarship for the first cohort. Before the course I worked in a supermarket and now, after months of really hard work and a lot of fun, I've landed a job as Junior Developer for a financial tech company!
Northcoders has quite literally changed my life
The instructors are very passionate about what they teach and they inspire the students to exceed their own expectations of what they can do. It's the most fun, intense, rapid learning experience.
At Northcoders you are thrown right in at the deep end, solving complex problems and building things from the start, with the tools and frameworks used in the industry. The facilities are great too. There is lots of desk space, big monitors, comfortable chairs and bean bags, and a projector for lectures. There are always hot and colds drinks, fruit and snacks. During breaks we would play pool and table tennis in the Sharp Project.