Graduate Stories
Full Time Mum to Full Stack Engineer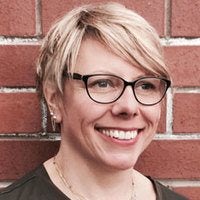 Amanda
Full Stack Engineer at Deep Sky Blue
Women returners often find it difficult to return to full time work after a prolonged break of several years. The main barrier is confidence – can I still hold my own in the workplace? Do I have the right skills? Is my knowledge up to date?
One of the tutors, Chris, was massively supportive and helped me tweak the daily routine to fit it in alongside running a home
These were my feelings last October before I started my Northcoders adventure. I knew I wanted to go back to a role in the tech industry, now that my kids are older and more independent, but I didn't quite have the self-belief to be bold and make that move.
Northcoders changed all that and I am delighted to say that I have just been offered a Software Engineer role with a technology company specialising in defence, security, intelligence and cyber.
The three-month course was a massive challenge – not just on the brain but also logistically. The long hours and additional 'homework' were really demanding, especially with two kids, a dog and a husband working overseas.
One of the tutors, Chris, was massively supportive and helped me work out a few tweaks to the daily routine to help fit it in with running a home – I used to do my daily kata at home at 6.30am, after walking the dog but before the kids got up. This gave me precious room to manoeuvre for the school run and still get to The Sharp Project on time. Non-critical activities - seeing friends, gym classes, etc. were put on hold six days a week but I was loving the course so much that it did not matter. It has been worth every sacrifice – and full-time work should be a doddle in comparison!