Graduate Stories
Retail Assitant to C# Developer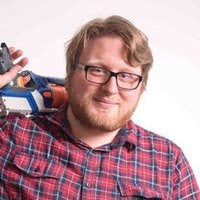 Chris
C# Software Developer at Access Pay
I started out with very little knowledge of programming but a passion to learn after years of being stuck in a dead-end retail job. Northcoders took that passion and nurtured it with a great atmosphere, provided by patient tutors who want nothing more than to see you succeed.
My cohort and tutors became part of my family. Whenever I felt like it was too much for me, they were there to bring me right back up
Every week that passed left me looking back at the previous week's work and wondering how I could've ever found it so difficult! But that sense of progress is what drives you to bigger and better things, it should be a constant source of inspiration. In three months, this course took me from knowing nothing to landing a junior developer role in an up-and-coming tech business in the heart of Manchester's city centre. I wanted with all my heart and determination to fly, and Northcoders gave me the wings to do so.