Graduate Stories
From Travel Agent to Junior Java Backend Developer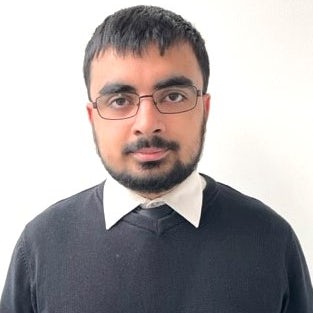 Faizan Rasul
Junior Java Backend Developer
What job role have you secured?
Junior Java Backend Developer
How did you find your time on the bootcamp?
I found my time on the bootcamp great, I already knew how to program but the bootcamp gave me a solid groundwork which I previously lacked. I especially enjoyed the final project as I got to create a video game using techniques I've always wanted to try but never did.
What were you doing before the Bootcamp?
I worked as a travel agent and a GCSE exams invigilator. I did study Computer Science at university but was unable to find work largely due to the pandemic.
What made you interested in moving into tech?
It's what I've always wanted to get into, I've been coding in some shape or form since around 2014 but have always struggled to find work as a software developer
What made you choose Northcoders?
A friend recommended Northcoders to me after his cousin attended the bootcamp and found work fairly quickly.
What was the support like on the course?
Support on the course was great, I improved my CV and LinkedIn profile massively thanks to Sue on the careers team. The mentors in the classes were great too and always steered us in the right direction if our code wasn't quite right.
How much support did you receive from Northcoders with your job search after the course?
I received as much support as I asked for which truthfully wasn't much. Sue offered to help with my CV but by the time I got it ready to show her I had already landed an interview at the company I later secured a position at. I did use the Northcoders job board a lot which is where I found the job posting for the position I've secured.
What advice would you give to anyone thinking about applying?
Go for it, you won't regret it. If it's not for you you'll find out before the bootcamp even starts thanks to the work you're required to do before starting. The bootcamp itself is really fast paced but the mentors are always there to help out if you ever get stuck.