Graduate Stories
Digital Marketer to Freelance Full Stack Developer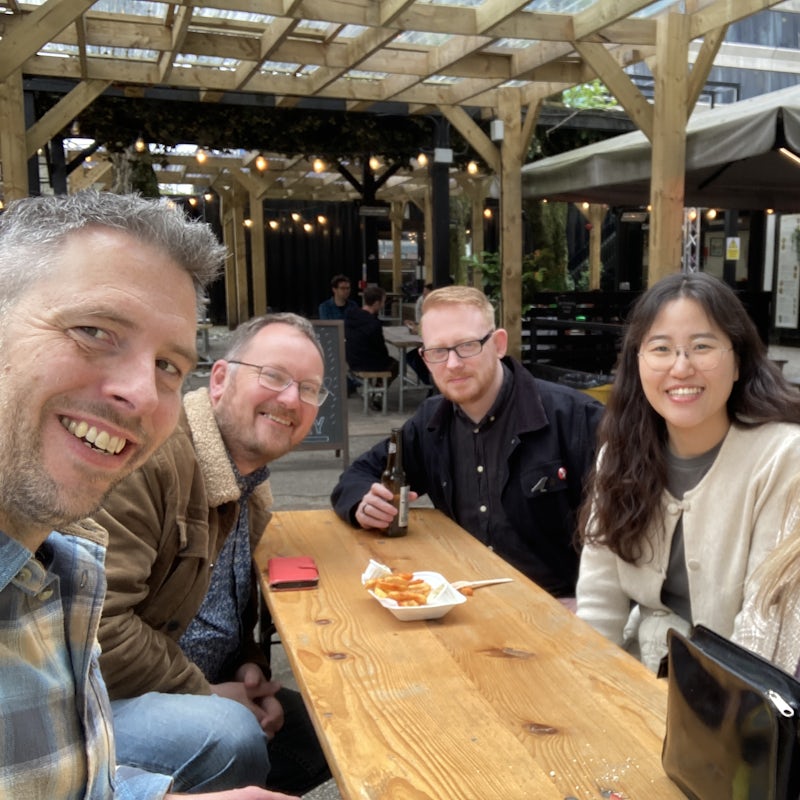 Gareth Everson
Freelance Full Stack Developer
How did you find your time on the bootcamp?
Northcoders is - without any doubt at all in my mind - the best professional education I've ever done in my career. I was a little nervous coming into the programme in my 40s because I thought it would be full of teens and twenty-somethings and I'd be out of my depth and comfort zone. That fear couldn't have been further from the truth. From day one, hour one it was absolutely clear how inclusive and diverse the cohort and trainers were. My biggest regret having completed the training is not discovering Northcoders earlier.

I cannot recommend this programme highly enough to anybody considering a shift (big or small) to a career in software development. The return on 3 months time investment will last a lifetime.
What were you doing before the Bootcamp?
I was self-employed, working with clients helping them with digital marketing, especially with CRM, marketing automation and email marketing. I'd always had an ambition to become a developer but just never made it happen. There was always an excuse, or something that made me put off doing it. After the frustrations of Covid and lockdown, it became my 2022 new year's resolution to change, and I'm so glad I did!
What was the support like on the course?
The mentor support is first-class and very empathetic. It's a huge help and reassurance that so many of the mentors have come through the bootcamp themselves, so they totally understand the learner's perspective every day, every week and can relate their experiences at that point to yours. The value of this is huge.
How much support did you receive from Northcoders with your job search after the course?
This part of the process became less relevant to me because as my freelance clients from before I joined the bootcamp found out about my new skills, it became clear that they'd want me to continue adding value to their businesses in a self-employed/freelancer capacity after graduating. But it was clear to me throughout that the partners team were fully committed to finding meaningful, valuable roles for all graduates of the programme. This passion, commitment and enthusiasm was really infectious. There was lots of momentum and excitement about this through the project phase.
What advice would you give to anyone thinking about applying?
Don't think over it as long as I did! The structure of the course can feel a little strange at first, layering new learning on top of what you've learned the day before. At the time, I found parts of the first couple of weeks frustrating and I beat myself up a bit on the progress I might have been making. But when you look back later in the course, you realise you actually understand way more than you did at the time. The key thing to remember is this: it's a model that works tremendously well and has done for thousands of graduates. Trust the process. Trust the knowledge layering. Trust the practice katas and the pair programming opportunities. I've never learned as much and enjoyed a process as much in such a short timeframe of 3 months.
Thank you for all your support. Paul C, Liam and the entire mentoring team for my cohort couldn't have been more supportive. It was excellent.