Graduate Stories
Rail Executive to Software Developer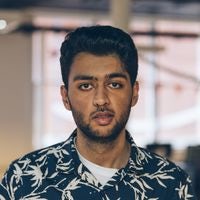 Haseeb
Software Developer at Starkwood Media Group
How did you find your time on the bootcamp?
No two days are the same. We're constantly given interesting problems to solve and technologies to learn. It's a great place to kick start your career in tech!
Working with recruiters for your job search can be aggressive... the NC career team was nothing like that... they find you work you actually want
What were you doing before the bootcamp and what made you apply?
Being a recent graduate, I was under the impression that I needed to pursue a career within the field I studied. I started off as a Project Engineer within the Rail Industry. The people who I worked with were awesome, however the Rail industry itself is 50 years behind. I wanted something more fast paced and current. Northcoders helped me reach what I wanted, by giving me the tools to start a career in a fast-moving industry and helping me find what I was looking for.
What was the support like on the course?
The support was great. Compared to University, it was completely opposite. The lecturers actually cared and wanted you to succeed.
How much support did you receive from Northcoders with your job search after the course?
Working with recruiters for your job search is normally aggressive in terms of their approach. With the Northcoders career support team, it was nothing like that, they worked with you to find the job you actually wanted.
What advice would you give to anyone thinking about applying?
Work on small victories. Even if you make projects that can only do one thing. Just seeing your work come to life is a great achievement in itself. Find what makes you tick and pursue it before it's too late.