Graduate Stories
Tree Surgeon to Software Developer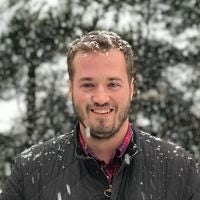 Jacob
Software Developer at MoneySuperMarket
How did you find your time on the bootcamp?
My time on at northcoders was possibly the best/most difficult/intense/challenging/most fulfilling time of my life. There were many times where I struggled, but everyone was so helpful and supportive. When I was considering Northcoders, the prospects in the tech industry seemed amazing, and Northcoders did not fail to deliver. In fact, they exceeded my expectations. I can now say I'm in a job that I love (never happened before) earning more money than I ever have. With a real sense that I can make a career out of this. It's a dream come true. I made some amazing friends during my course who I still keep in contact with. Once you're a Northcoder, you're part of a community, a family. I have so many things to be thankful for because of the people at NC.
Once you're a Northcoder, you're part of a community, a family
What were you doing before the bootcamp and what made you apply?
I was working in London after university, then moved back to Wales where I was working as a tree surgeon. I'd struggled to find work that I enjoyed or got a sense that this is what I wanted to do for the rest of my life. A lot of jobs out there become very repetitive. If I'm not learning something new, I stagnate and loose motivation. I needed a career, but also one that kept me engaged. Something where there's always something new to learn. I'd always been interested in tech/coding. Northcoders came along at the perfect time.
What was the support like on the course?
Could not have gotten through it without them. They were always there to help when you needed it. From my experience and what I saw, the course is 100% full on, and when you are stuck, it can leave you doubting if you're good enough even to finish the course. When times were tough, they weren't just tutors. They were your friend, confidante and at times, a shoulder to cry on. Any help they could give they'd give in a heartbeat. They were always there for us.
How much support did you receive from Northcoders with your job search after the course?
They were happy to offer any support needed. Need help with your CV? Help to practice tech interview? How to present yourself during an interview? They were happy to help in any way they could. They did all the heavy lifting. They take their time in selecting companies. They've spent 3+ months getting to know you. They have a very good sense of what companies could be a good fit for you. So all you have to do is bring your A game to the interview.
What advice would you give to anyone thinking about applying?
Learn in your own time. Figure out if you enjoy it. Then, if you're sure, you think this is a career for you. Apply to Northcoders! I promise if you get your head down and keep going when things get tough (it is intense) you won't regret it.
Anything else you would like to add?
Just that I can't thank Northcoders enough! You guys literally changed my life!! I love you all!