Graduate Stories
Manager to Software Developer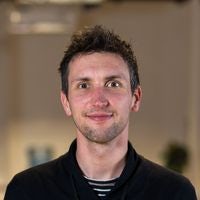 Joe
Software Developer at Jaguar Land Rover
How did you find your time on the bootcamp?
I was anxious to start with and unsure whether everyone else would be much more advanced than me. That wasn't the case and I quickly got in to the Northcoders routine and found myself really relaxed and at ease in the environment to the extent that when I graduated I didn't want to leave. The different blocks are really challenging but when you look back two weeks later you realise that what you'd previously struggled with can now be done in your sleep. I've made loads of great friends on the course, some of whom are now going to be colleagues at my first job as a Software Developer which is a massive advantage I hadn't even considered.
The jobs board was full of great jobs and all I had to do was pick my preferences and then show up
What were you doing before the bootcamp and what made you apply?
I was working as a manager with a good salary but wasn't enjoying it. I had a lot of responsibility but wasn't creating anything and didn't feel there was much opportunity for progression so felt like I needed to make a change. Thats when I started looking in to coding and got hooked to the extent that even after a 12hr day I was going home and doing katas for fun. My sister who was already a Software Developer recommended Northcoders based on the syllabus and what companies they were linked with. I did more research myself and had signed up within the week.
What was the support like on the course?
The support was great from day one, whenever I had an issue there were tutors and Northcoders in Residence on hand to point me in the right direction. The fact the Northcoders In Residence been Northcoders students only months earlier really gave me the confidence that I'd get to their level in order to graduate. The lecturers were awesome and all had their own unique sense of humour which helped get you through even the trickiest subject. Plus, I had the support of a great mentor who was there for me when I needed one on one help.
How much support did you receive from Northcoders with your job search after the course?
A couple of weeks before I graduated I took part in a workshop which gave me all the advice I needed to write my CVs so I could be job ready the day I graduated. The jobs board was full of great jobs and all I had to do was pick my preferences and then show up. My interviews were lined up for me without the need for any application forms and all the logistics taken care of so I could just concentrate on brushing up on my tech knowledge and preparing how I could best present myself. It really removed a lot of the stress from the whole process. Ultimately I got offered the job at my first preference within 2 weeks of graduating so I really couldn't have hoped for more!
What advice would you give to anyone thinking about applying?
Try to just do a little each day even if it's just refactoring your code from the previous day. If you spend more than an hour or two struggling with something take a break and come back to it with fresh eyes. And don't get fixated with finding a one line solution!