Graduate Stories
Apprentice to C# Software Engineer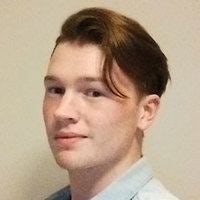 Jonnie
C# Software Engineer at Access Pay
I was made redundant in January working as an Apprentice Software Developer. There were other jobs I could jump into, but they didn't appeal to me for what I wanted, I wanted to learn and adapt to the job opportunities out there that I didn't have access to. I came across this new startup company who were looking for people to come and do their course, to be the first cohort and see what it is to be a Northcoder. I just did it, didn't think twice and signed up straight away.
Northcoders was a life changing experience and not in the gimmicky marketing way; but what they did for me is hard to put down in words
The course wasn't easy and it required a lot of attention to detail and working out of the 9-5 hours; what you get out of the course is what you put in. All the nights of late coding, learning and designing, all stuff that would feel a lot harder to do if it weren't for the people on the course and the people running it.
James and Chris (the 2 trainers and owners) were there for us all day and night to help see us through the course and with being the first cohort it was hard to keep on track with what we had to, we all had to prove what we were worth. And we did!